Why You Don't Need to Pay For Everything For Your Wedding Party Anymore
There are lots of things to think about when it comes to planning and organising a wedding, and some of these pressures come from how you're expected to act on or before your big day. Weddings are among the very few occasions that people still take time off work to attend, but in an increasingly relaxed and modern society, it's often hard to stay on top of what's considered proper wedding etiquette.
Throughout history, brides and grooms have had to follow a number of wedding traditions and etiquettes. While many brides and grooms still follow these traditional rules, times are changing, and so are the traditions we are expected to follow.
One of the major changes we've seen over the last few years is a change in how weddings are paid for. In the past, the bride's family was expected to pay for the wedding, but this is no longer the case in modern society. Keep reading below to find out all about how wedding etiquette has changed over the past few years:
1. Paying For the Wedding
Traditionally weddings were paid for by the bride's family. It was uncommon for the bride and groom or other members of their family to contribute towards the celebrations.
While some families still follow this tradition, the idea of the bride's family having to foot the bill for the whole wedding is no longer the norm. Today, the majority of couples choose to pay for their own wedding celebrations. This means that they have to learn how to plan a wedding on a budget. Couples who can't afford to pay for their own wedding will often ask for help from their families. It's quite common for the parents of both the bride and groom to split the cost of the wedding between them.
If you're planning your own wedding and you've got no idea how to set a budget or you want to know what you should spend on each part of your big day, then check this guide to a wedding on a budget. This guide can help you plan your dream wedding with the budget you have. Not only do they have options for people with larger budgets, but they also have some clever money saving ideas for couples who have a smaller budget.
2. The Pre-Wedding Celebrations
When it comes to pre-wedding celebrations, things have changed a great deal. In the past, the engaged couple would often hold an engagement party for their close family and friends. They would also have a stag and hen do before their big day. These celebrations were often simple and low-key affairs.
While the majority of couples still organise an engagement party, hen and stag do, there are also a number of other pre-wedding celebrations that wedding guests can be expected to attend, including a Jack and Jill party, a lingerie shower or a bridesmaid luncheon. And don't think that wedding showers are just for the bride either – it's becoming more common for wedding showers to be thrown for both the bride and groom.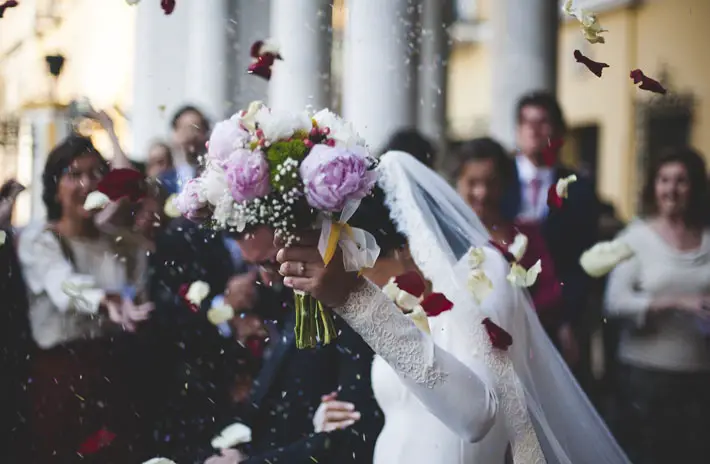 3. The Wedding Party
Traditionally the groom would choose their closest male family members or friends to be their groomsmen, and the bride would ask their closest female friends or family members to be a bridesmaid. However, this is no longer the case. Nowadays, the groomsmen needn't only be men and the bridal party doesn't need to be made up of women.
In modern society, it's becoming more common for the couple to choose members of the opposite sex to play a part in their wedding party. Why? Because the majority of modern couples don't feel the need to follow this tradition. Instead, they choose the people they want by their side during their special day, no matter what gender they are. This is one of the most refreshing changes we've seen over the last few years.
4. The Wedding Present
Traditionally, the bride and groom were bought gifts for their wedding day. The majority of wedding guests would buy items that could be used in or around the home. This was because most couples waited until they were married before moving in together.
However, times have changed. Nowadays, it's fairly common for the bride and groom to ask for money as their wedding present. This is because many couples now live together before getting married, so they already own the home essentials like the kettle and toaster.
5. RSVPs
In the past, couples sent out wedding invites through the post, and they expected their guests to reply in the same manner. This is no longer the case. Nowadays, many couples choose to save time and money by inviting their guests on social media, by email or over the phone. Not only does this save time, but it can also cut costs.
When it comes to planning a wedding, there are lots of traditions or etiquettes you're expected to follow. But, like the times change, so do traditions. In the age of relationship statuses and wedding hashtags, wedding traditions and etiquette have progressed. From the celebrations to who pays for the wedding day, there's so much to know.