What Skirts Are in Style for Summer of 2022
Skirts and summer go together like a sunny day and the beach. But just because some skirts are timeless doesn't mean that all styles will be fashionable for summer 2022. The sheer number of options for skirts means that many will not be. And this can make choosing a skirt trend intimidating.
How can one know if they should go with a new mini or maxi skirt when their designs can be so different? And once a skirt is chosen, how should one go about styling it? No one wants their skirts to clash with whatever ensemble they have on. It can all be rather stressful.
Luckily, we've compiled five of the hottest skirt trends for summer 2022 below. We've highlighted what makes each skirt style stand out, along with a few ways you may choose to incorporate them into your own outfits. So, please keep reading for more on all of the skirt styles you're sure to see blowing up this summer.
Mini Skirts
Looking for a versatile skirt for the summer? Look no further than a miniskirt. The options when it comes to choosing miniskirts are nearly endless. You can get a miniskirt in almost any style you could want. This includes minis that come in knit, are low-waisted, those with cutouts, options without cutouts, fitted minis, and minis with built-in belts.
And that doesn't even begin to touch on the various patterns and colours available, such as neon orange or tartan. Looking for something even smaller? Try a micro-mini skirt on for size! This nearly-not-there trend is heating up for those brave enough to show off their gams. And this trend isn't solely for the young, as even more mature women have been getting in on the action.
Blue Jean Skirts
Other than a pair of daisy dukes or a jean jacket, there is probably no more iconic piece of denim than a denim skirt. This goes double for blue jean skirts. This look can be easily dressed up or down, depending on one's mood and the occasion. Put a pair of blue jeans with a plaid shirt for a cute farmer girl look.
Of course, the best part about blue jean skirts is their versatility. They can be easily classed up with a lovely cardigan or taken another direction when paired with a slinky silk camisole. This makes blue jean skirts just as at home as a church pew as a ballpark.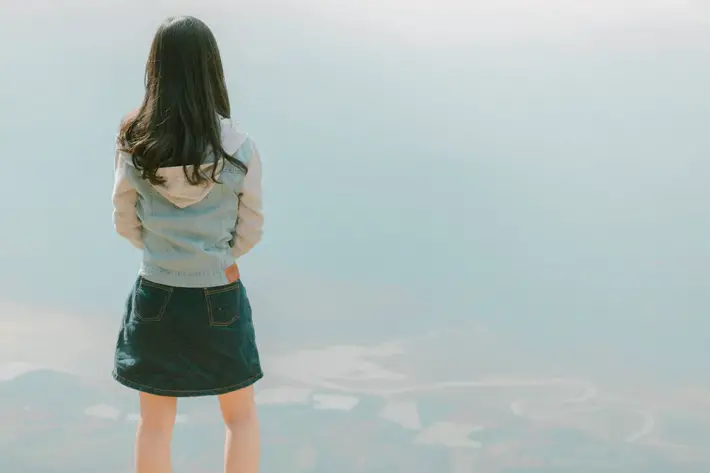 Maxi Skirts
While most skirts stop somewhere above the thigh, the maxi skirt likes to take things down to the floor. This allows a maxi skirt to offer a somewhat more modest look while still giving off a summery vibe. Look for maxi skirts with intricate knit patterns to add interest to an outfit while still having the warm embrace that only a knit can offer.
And when it comes to styling options, the maxi skirt has almost as many as miniskirts do. Maxis can come in denim, silk, or satin. They can be patterned or solid coloured and usually can be matched with virtually any style top. Not sure what to do with a maxi skirt you already own? Check out these pics of J-Lo rocking a denim maxi skirt while out recently for some inspiration for your own wardrobe.
Benson Skirts
Want a slim-fitting but high-waisted skirt option for this summer? Benson skirts offer the best of both, with a slimming profile and a high-waisted look that offers most women complementary shaping. These skirts can often be found in unique patterns and colours that wouldn't look good on skirt styles. Look for a skirt made with a lighter material, such as silk, for added summer comfort. Benson skirts will look best when paired with a vintage sweater or an open-collared shirt.
Cargo Skirts
Finally, a skirt that answers the question, "Why do all the men get pockets?" Cargo skirts are the best for summer days when you don't want to carry a purse but still need your phone and wallet. Simply slip what you need in the side pockets, and on your way you go.
And while cargo pockets often bring up bad memories of that one ex-boyfriend who always packed them to the extreme, these skirts don't have to look that way. In fact, many don't have very apparent pockets, opting for a slimmer profile instead.
Wear Whatever Skirt Style You Like Best!
And there you have it, five skirt styles that are sure to be popping off come the summer of 2022. Of course, don't be disappointed if one of your favorite skirt options didn't make this list. In the end, wearing a skirt that makes you comfortable is much more important than wearing one that is fashionable. Suffering for fashion is a surefire way to be miserable. And besides that, the confidence that comes with being comfortable is how you'll truly shine!