The Seagull – Review – York Theatre Royal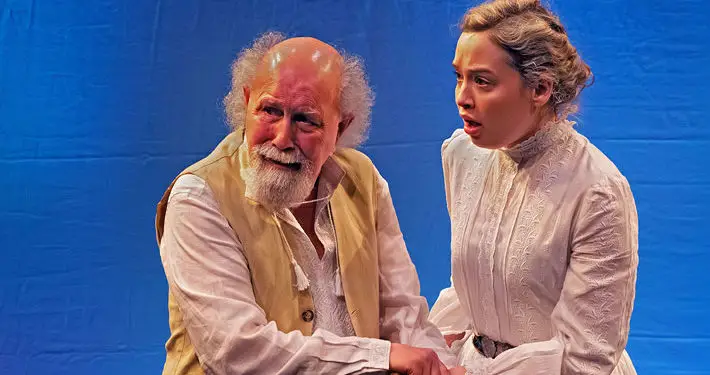 By Alex Mair, February 2020
The Seagull, the earliest of the four great Chekhov plays, is generally considered to be the funniest. The play is a satire on literary pretension in the 1890s and York theatre goers are treated to a new production of the Michael Frayn translation of Chekhov's 1896 masterpiece, by the York Settlement Community Players (YSCP). This production may be a Chekhov play but Frayn has adapted the Russian original into a sensitive and accessible production
One summer on a lakeside estate in Russia, a group of friends meet to perform a new play. The estate is owned by Sorin (Gyn Morrow), a retired civil servant, and brother of Arkardina (Stephanie Hesp), a hopeless actress, and her son Konstantin (Benedict Turvill), a semi-decent writer of middling quality, who may be able to actualise his literary talent if he just liberated himself from his extreme self-consciousness and literary pretension.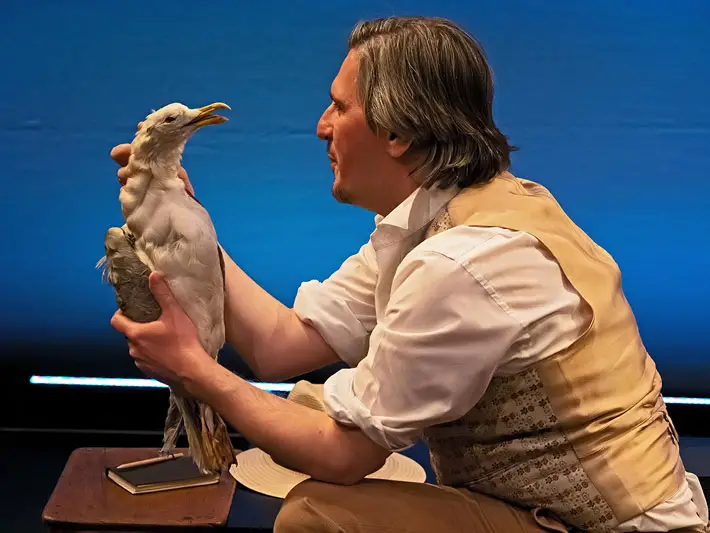 "Naturalistic and accessible"
The genius of Chekhov's play is that it satirises both sides of literary celebrity; the aspiring writers, actors and "Bohemians", like Konstantin and Nina are portrayed as desperate, shallow and solipsistic. But the successful writers also are shown to be cruel and unkind. Trigorin (Ben Sawyer), a novelist, the literary celebrity of the group, and the only successful artist among them, is revealed to be a self-centred blaggard.
Chekhov is a hard dramatist to perform and his plays are not for the easily daunted. Other adaptors of Chekhov's work have updated the production to more modern settings or modern dress. But audiences in York are proving to be made from stronger stuff; here The Seagull is presented in all its unremitting Russianness.
It's to the benefit of the audience that Frayn has adapted the play well; the speech is naturalistic and accessible, and the translation doesn't feel forced. Some would say that the broad comedy of the piece is too broad for its own good, but personally I felt that Helen Wilson's direction got the balance between comedy and tragedy mostly right.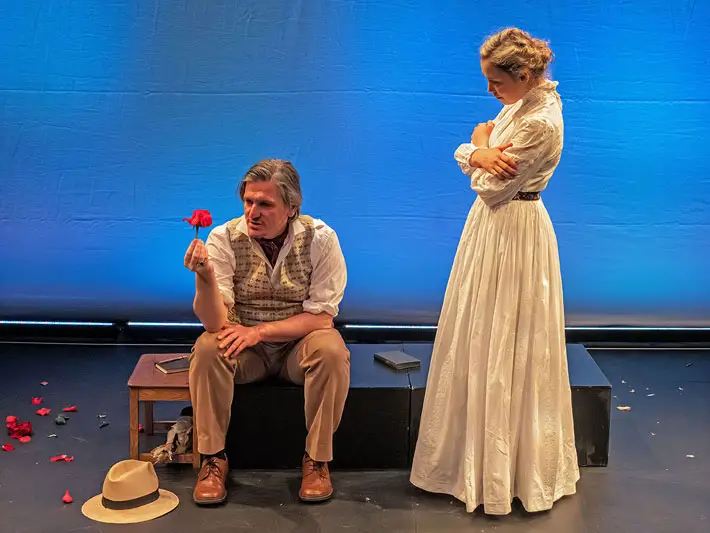 "Something of the essence"
There are however widely inconsistent performances. A couple of the actors overplay the piece, going for raw emotion when a more understated approach would've been more appropriate. It's no surprise that, this being a Chekhov play, the stand-out performances of Ben Sawyer as Trigorin and Maurice Crichton as Dorn, are the most emotionally restrained.
It may be Chekhov's words on the page but this adaptation belongs to Frayn. Like Chekhov, Frayn started his career writing comedy sketches and revues. And like Chekhov, Frayn has written his own satire on bad theatre, Noises Off, which could be a spiritual cousin of The Seagull in subject matter if not in form. This is the fourth of the four great Chekhov plays that Wilson has directed for the York Settlement Community Players and they have captured something of the essence of what Chekhov intended.
images: John Saunders