A Grand Yorkshire Night Out – Review – York Theatre Royal
By Karl Hornsey, April 2022
The audience at York Theatre Royal were treated to a special evening of music and entertainment this week, as A Grand Yorkshire Night Out more than delivered on its name and intention. The premise is a simple one, bringing together long-standing 'rivals' of Yorkshire regional television, Harry Gration and Christine Talbot, who host the evening in the effortless and amenable style to which we've become accustomed to down the years.
While neither are no longer on screen in their roles on Look North and Calendar respectively, few people are better placed than Gration and Talbot to talk about events in the county over the last 40 years or so, having been at the heart of all of the major news stories – for good or bad. And while their conversations on stage are clearly well rehearsed, their rapport with the audience and affable charm was there for all to see. The show has a bit of everything, with guests from some of the most well-known Yorkshire TV programmes of all time (All Creatures Great and Small and The Yorkshire Vet), several songs from Leeds-based band The Dunwells and some operatic showstoppers from none other than Gration's son, Harrison.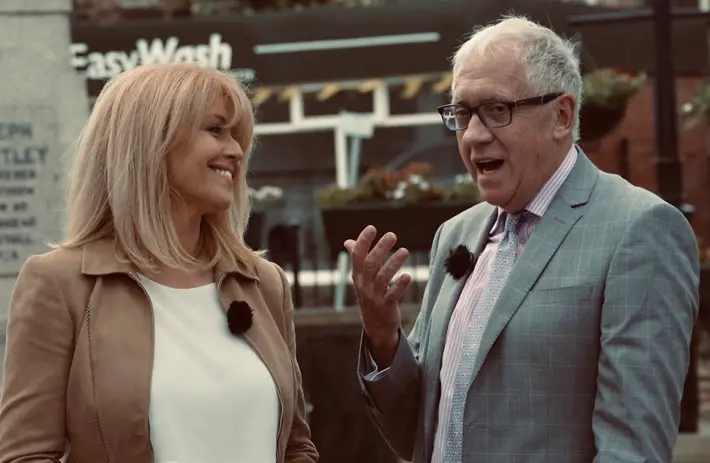 "Deeply knowledgeable"
The first half is dominated by the two news anchors reminiscing over clips from their careers, whether that be Gration's commendable efforts to raise money for charity and all manner of sporting capers, or Talbot's meeting with Hannah Hauxwell and her all too eerie correspondence with Peter Sutcliffe. Their respect and love for each other's work shines through, and we're also treated to seeing them working together on screen, albeit in the tragic circumstances on the anniversary of MP Jo Cox's murder. With musical interludes from The Dunwells and their beautiful, lyrical brand of indie folk Americana, and the frankly stunning vocal talents of young Harrison, the show has the feel of a good old Sunday evening variety show.
And, speaking of Sunday evening entertainment, the second part of the show focuses on one of the original holders of that exalted position – All Creatures Great and Small. Could there be anything that epitomises Yorkshire more? With the series remakes opening up ACGAS to a new audience who, hopefully will also immerse themselves in the original, bringing to the stage two of the crew who worked on the show in the late 1970s – director Tony Virgo and production manager Mike Darbon – along with the deeply knowledgeable author of All Memories Great and Small, Oliver Crocker, worked an absolute treat. Frankly, I could have listened to just those three all evening, being a devoted fan of the original series and a lifelong lover of the incomparable Yorkshire Dales.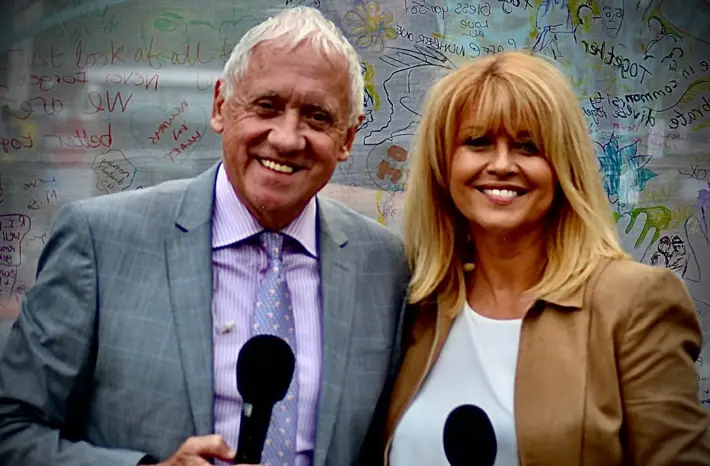 "All things Yorkshire"
Joining them on stage to discuss how the show influenced his own career path is Julian Norton, aka The Yorkshire Vet, the success of which continues to demonstrate the high regard and demand that emanates from the great British public about all things Yorkshire and all things animals. It's hard to flick through the TV channels on any given night now without coming across a 'Yorkshire' programme, and that's something for anyone with a love of the county to be proud of. Norton comes across as a very humble, grateful person, slightly shocked by his rise to prominence, and is another who could easily be listened to for an entire show of his own.
With further appearances by The Dunwells and Harrison Gration, the show comes to an end and is a great way to while away a couple of hours looking back at the careers and performances of some of Yorkshire's finest, while gently and modestly celebrating all that the county has to offer. And that's just fine by me.