Bedknobs and Broomsticks – Review – Hull New Theatre
By Karl Hornsey, April 2022
It's remarkable, and quite sobering, to think that the original Bedknobs and Broomsticks film came out just over 50 years ago. What's even more remarkable, is that since the original Disney film was released, it hasn't been remade, turned into a TV series, or had anything else done to it. Until now that is. And so, after such an incredible gap, the world premiere of the new stage musical made its way to Hull New Theatre, towards the end of its groundbreaking run.
Not surprisingly, given the length of time between the film and this stage run, the production is a mixture of original songs by the Sherman Brothers, who also contributed to Mary Poppins, The Jungle Book and Chitty Chitty Bang Bang, and new music and lyrics to help appeal to a whole new audience.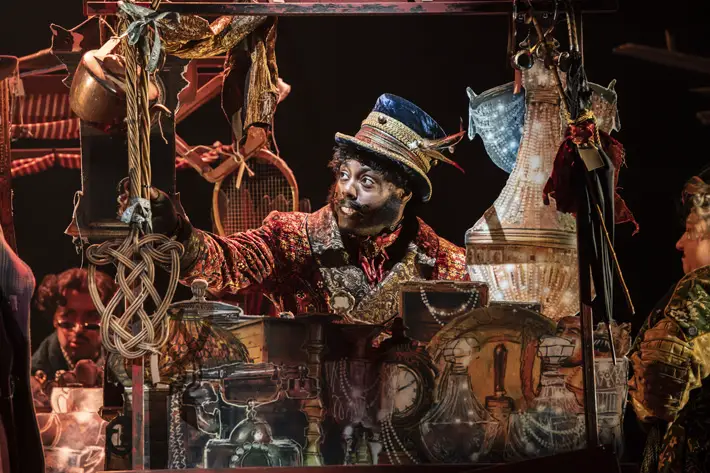 "Impressive"
At well over two hours in length, there's certainly value for money to be had, as the story glides along from the emotional and heartrending beginnings to its joyous ending. Given the packed audience and the number of children in attendance, the story of Bedknobs and Broomsticks must still be one that resonates to this day, and that is in large part to the premise of the storyline that seems fitting in any day and age.
The three Rawlins children, played without fault by Conor O'Hara, Poppy Houghton and Jasper Hawes, are at the heart of the story, left orphaned after their parents are killed during the Battle of Britain, and sent into the care of the eccentric and, initially, unwilling Eglantine Price. Dianne Pilkington shines as Ms Price, whose dizzy character is fleshed out as the story unfolds, and the children find themselves more and more under her spell. In more ways than one.
Those parents who saw the film as a child will have been reassured that original songs such as 'A Step in the Right Direction', 'The Beautiful Briny', 'Portobello Road' and 'The Age of Not Believing' remain and were sung with great gusto and passion by the cast, with the three children especially impressive. The newer elements of the production may take a little getting used to and some could arguably have been stripped out, but for a first-ever stage production of the story, this was a decent attempt.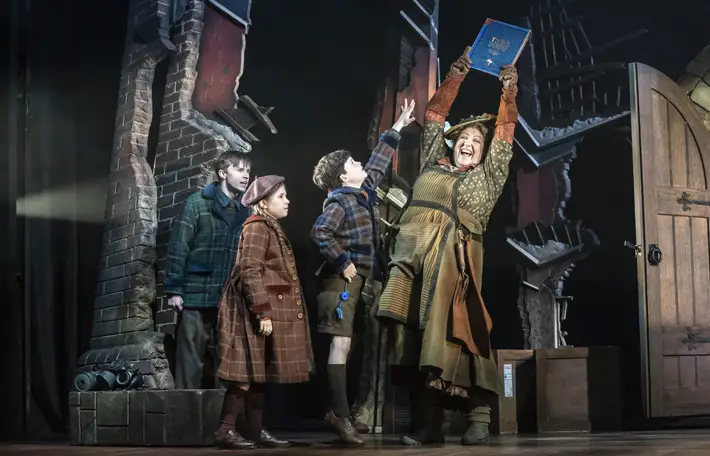 "Wonderful imagination"
As with many large-scale productions these days, perhaps the most impressive feature of all was the stage management and set design, with all number of different locations and settings being brought into play purely by the wonderful imagination of those behind the scenes, including, of course, the flying bed that takes the children and Eglantine on their adventures.
While Bedknobs and Broomsticks is coming to the end of its run, with shows in Sunderland and Belfast remaining, I'd be amazed if it didn't return soon for another run, as it tries to establish itself along long-running favourites as a staple of the British theatre scene.