Dreamy indie pop from Leeds – debut single in the pipeline…
YOUR NAME: Fran Minney.
HOW LONG HAVE YOU BEEN PLAYING MUSIC? I've been gigging for the past 9 years.
ANY PAST BANDS OR COLLABORATIONS WE SHOULD KNOW ABOUT? I collaborated with Paul Statham (songwriting credits include Dido and Kylie Minogue amongst others) for my latest single and the title track of my upcoming EP, 'Taking Shape'.
GIVE US 3 REASONS WHY WE SHOULD TRACK DOWN, LISTEN AND DISCOVER YOUR MUSIC?
1. I've worked really hard on these songs and I'd be eternally grateful if you have a listen and see what you think.
2. If you like a bit of dreamy indie pop, you should give this a go!
3. You actually have no choice, if you don't do it my army of swans will find you. They're already on their way. I'll call them off as soon as I see you hit play.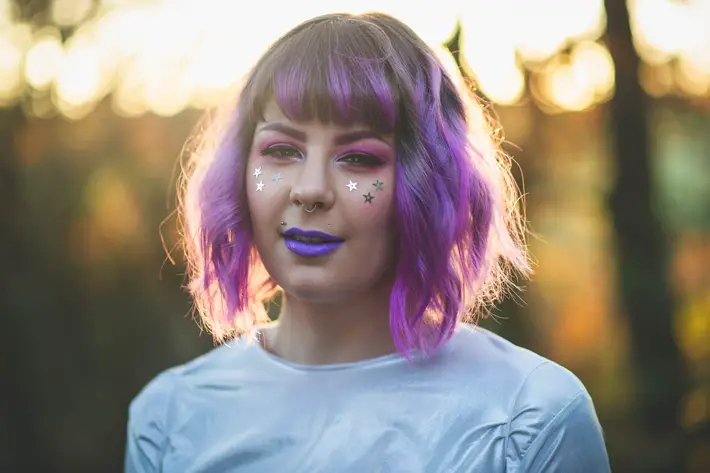 "Deep emo phase"
WHERE DO YOU SOUND BEST – FESTIVAL, CLUB, BEDROOM – OR SOMEWHERE ELSE?
Festival! (Please book me for festivals, haha) I write a lot of my lyrics about nature so stick me in a nice field with some trees and have a dance.
WHAT WAS YOUR FIRST?
RECORD? If I Was – The Staves.
CD? 7 – S Club 7.
DOWNLOAD? Oooh that's a tough one… Probably a HIM album or something. I went through a deep emo phase that I'm still recovering from.
SO, WHEN IT ALL GOES RIGHT AND YOU'VE GOT A BOTTOMLESS PIT OF MONEY AND LONG QUEUE OF HANGERS-ON, WHAT WILL BE YOUR BIGGEST MUSICAL INDULGENCE?
Fancy home studio, baby! Some kind of brightly coloured cabin full of guitars and synths with a view of the beautiful Yorkshire countryside.
SO, WHEN IT ALL GOES WRONG AND YOU'RE LEFT BITTER AND TWISTED AND CURSING THE MUSIC INDUSTRY, WHAT DO YOU FALL BACK ON?
Office job probably, these fingers can type fast my friend.
WHAT ARE YOUR MUSICAL GUILTY PLEASURES…
'Sweet Caroline' is an absolute banger that I never get tired of playing and no-one can tell me otherwise. The guilt is worth the fun. Also, Glee has done some great covers, sorry not sorry.
WHO ARE YORKSHIRE'S FINEST IN CULTURE, SPORT AND MUSIC?
Culture – Anyone involved with Yorkshire Sculpture Park is a winner in my book, I love that place
Sport – Leeds Roller Derby team are worth a watch!
Music – Too many to mention but a handful amazing local acts you need to hear are: Ben Bickley, Paradaeis, People Poems, DOMI, Hannah Slavin, EEVAH, Katarayna and Peakes.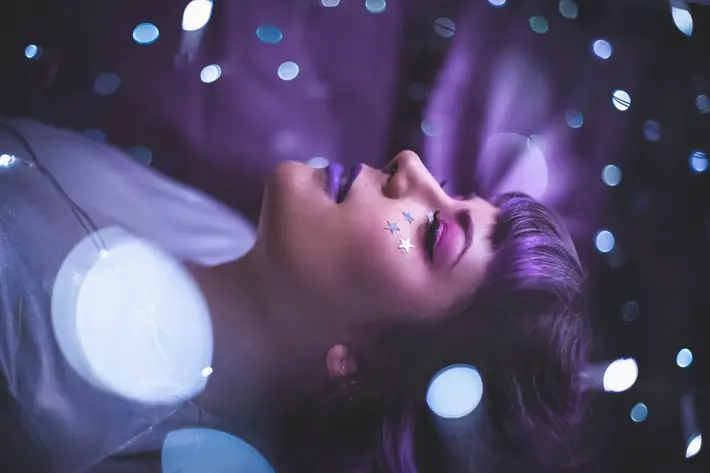 "That would be awkward"
NAME YOUR SUPERGROUP – WHO'S PLAYING WHAT, WHO'S ON VOCALS AND WHO'S YOUR BEZ?
Hozier on vocals/guitar, Joe Valle (Wet) on live electronics, The Staves adding some sweet delicious vocal harmonies and can I just be Bez? I just want to witness how it all plays out.
GO SEE THIS FILM: Birdemic.
GO READ THIS BOOK: The Disaster Artist.
GREAT LOST BAND/ARTIST: The Darkness (are they lost? Who knows, but they need more love!).
WOULDN'T BE CAUGHT DEAD SUPPORTING: Someone dead, probably. That would be awkward. Although if I was also dead… No, the logistics would be a nightmare.
LONDON, L.A OR LEEDS?: Leeds!
AND FINALLY… AS YOU LEAVE THE STAGE, WHAT ARE YOUR PARTING WORDS?
"Thanks for having me!" Coupled with a classic involuntary laugh.
Fran Minney's debut EP 'Taking Shape' is released on October 16
for more info visit franminney.com