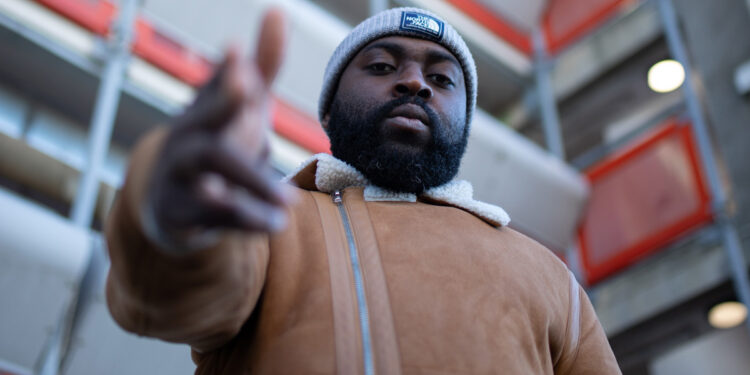 Skilful Leeds-based rapper on a unique musical journey…
HOW LONG HAVE YOU BEEN PLAYING MUSIC?
I've been doing music seriously for 12 years now. Started with Italian hip-hop and rap and then with trap and grime. My experience was more related to the freestyle battles but with time I learned how to write songs and record them.
ANY PAST BANDS OR COLLABORATIONS WE SHOULD KNOW ABOUT?
I started doing music with two crews, the first one was HardKnox from Verona, my home town, where I developed my skills in terms of MCing and top-of-the-head freestyling. The second one was Mancamelanina, that I can surely say was the first Afro-Italian rap group. Italy has a bad history of racism and discrimination and an Afro-Italian rap group was really a good answer to that – but I guess it is why it is.
GIVE US 3 REASONS WHY WE SHOULD TRACK DOWN, LISTEN AND DISCOVER YOUR MUSIC?
My music is energetic.
My drive is inspirational to the youth.
My success is motivated by the will of helping the less fortunate. My dream is to become economically successful to be able to help the less fortunate by creating situations to help the youth – they are the future and they need help to build the future world.
WHERE DO YOU SOUND BEST – FESTIVAL, CLUB, BEDROOM – OR SOMEWHERE ELSE?
I sound best in festivals and clubs because of the high level of energy I bring on stage. My music helps while you're in the gym, jogging, dancing, screaming shouting etc… my goals is to make you move.
WHAT WAS YOUR FIRST…
RECORD? My first record ever purchased was the single CD of 'Unleash the Dragon' by Sisqo. I loved that tune tho. I loved his silver and sharp haircut. Those were the years of the big chains and extra-large clothes lol.
DOWNLOAD? My first download was The Marshall Matters LP. That was from Napster – it feels like a lifetime ago. Eminem was the incarnation of my rebel side as a young kid. Even tho our stories were so different I could somehow relate.
SO, WHEN IT ALL GOES RIGHT AND YOU'VE GOT A BOTTOMLESS PIT OF MONEY AND LONG QUEUE OF HANGERS-ON, WHAT WILL BE YOUR BIGGEST MUSICAL INDULGENCE?
Well, I fell like my biggest musical indulgence would be to:
A) bring some bigger urban artists from the UK to Italy to tour. My dream is to perform on a big stage and to bring Skepta or Wiley or Stormzy on stage.
B) help the young generations to develop their talent in the music business. There's a lot of talent out there with no knowledge at all of the business and they need to be guided.
SO, WHEN IT ALL GOES WRONG AND YOU'RE LEFT BITTER AND TWISTED AND CURSING THE MUSIC INDUSTRY, WHAT DO YOU FALL BACK ON?
I fall back on my family, my loved ones and my professionalism in the music sector. Many artists nowadays have realised that the money making dream of a life touring does not last for long, so they try to reinvent themselves to stay and be part of the industry. I have this already in mind.
WHAT ARE YOUR MUSICAL GUILTY PLEASURES…
Clothing, sneakers and hats – loads of that haha.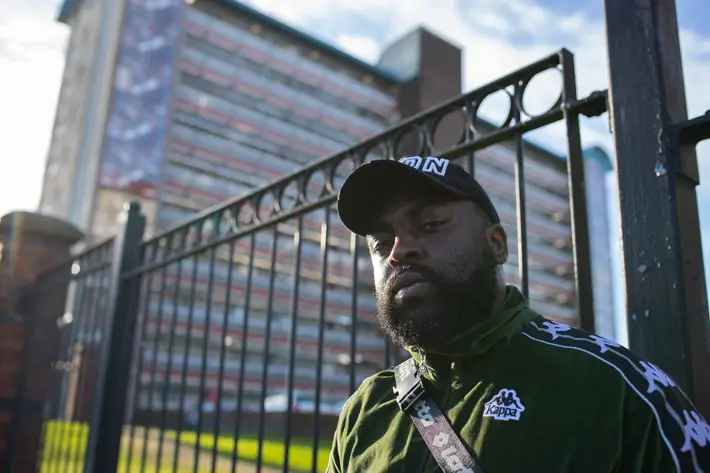 WHO ARE YORKSHIRE'S FINEST IN CULTURE, SPORT AND MUSIC?
In terms of clothing I'll say that Best Leeds is one of the best vintage clothing places in town. As a proud Ghanaian Anthony Yeboah will remain a legendary Leeds United footballer. In music there are many stars in the making; names like Irish Paddy, Graft, Mya Craig, Haze the Martian and legends like Tom Zanetti are just a few.
NAME YOUR SUPERGROUP – WHO'S PLAYING WHAT, WHO'S ON VOCALS AND WHO'S YOUR BEZ?
Best rap group of all time are the Wu-Tang Clan, but my UK favourites are Roll Deep and Ruff Sqwad.
GO SEE THIS FILM: Peaky Blinders.
GO READ THIS BOOK: Siberian Education.
GREAT LOST BAND/ARTIST: DMX.
WOULDN'T BE CAUGHT DEAD SUPPORTING: "Mr Bond". I'll never support a nazi rapper.
LONDON, L.A OR LEEDS?: London.
AND FINALLY… AS YOU LEAVE THE STAGE, WHAT ARE YOUR PARTING WORDS?
Thank you and follow me on my social @Callmeblackson.
The new album from Blackson, 'Outsider' is out now
For more info visit: facebook.com/callmeblackson