Peaky Blinders DVD Boxset, Series 1-4 – Review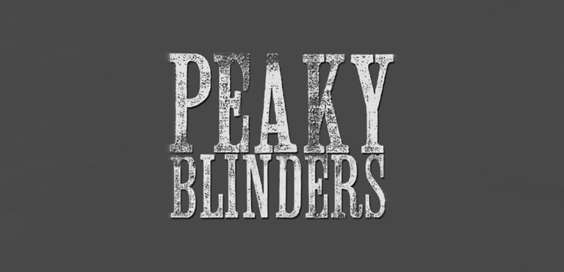 By Karl Hornsey
With the fifth series of Peaky Blinders due to hit the screens next month, there's still time to catch up with the previous four, all handily packaged in this DVD box set, along with some fascinating features about the making of the series and how the Peaky Blinders world has been created and developed.
It's hard to believe that the show was first broadcast by the BBC almost six years ago. Since then, there's been no let up in the frenzy created by the series, which depicts the lives of the Shelby family as they rule the streets of Birmingham with all manner of criminal activities. I'm not sure that writer and creator Steven Knight could quite have predicted how big the show was going to be, and certainly wouldn't have expected that you can now buy Peaky Blinders whiskey, beer and all manner of merchandise, and that it's started a craze for flat caps not seen since the heyday of Last of the Summer Wine.
"Brooding presence"
The first series begins in 1919, shortly after the end of the First World War and Knight's intention is to take the Shelbys right the way up to 1940, which Peaky Blinders devotees will be delighted to learn requires another three series. In which case, Knight will need to find a few more stars of stage and screen to fill out the cast. In the same vein as Line of Duty, the show has featured some of British acting royalty in addition to the main cast, including the likes of Sam Neill, Paddy Considine, Adrien Brody and the incomparable Tom Hardy, before dispensing with their services, one way or another.
Which brings me onto the main delight in watching Peaky Blinders. Cillian Murphy. While the likes of Helen McCrory, Sophie Rundle and Finn Cole provide quality in their roles as members of the Shelby clan, the series centres very much on Murphy as head of the family, Tommy Shelby. There are few finer actors than Murphy either in TV or film, and without his brooding presence and deeply hidden humanity, the series would be much poorer. While he goes around committing one heinous crime after another and generally scaring half of Birmingham witless, Murphy has a way of still making you care for Tommy and for wanting him to survive and prosper. A baddie who still makes you want to root for him – and that takes some doing.
"Needs to be careful"
There is, though, a downside to Murphy's brilliance, in that it leaves everyone else so much in his shade, either in terms of their characters' development or in how believable they are. This, in particular, is the case with Paul Anderson as Arthur, the eldest of the Shelby siblings, whose shellshock or PTSD only goes some way to explaining his violent tendencies and desire to abuse anyone in his life, be that verbally or physically. There's only so much of that I can swallow before finding it way over the top. Throw in a tendency in the fourth series for slow-motion swagger after slow-motion swagger, and the soundtrack to become that bit more intrusive, and Knight needs to be careful that the Peaky Blinders don't become a parody of themselves with three series still to come.
At it finest, there have been few dramas this century better than Peaky Blinders, so it's fingers crossed that the quality can be maintained for another three series. If it can, then its fans, as well as flat cap sellers everywhere, will rejoice.
8/10
'Peaky Blinders – The Complete Series Series 1-4' from the BBC is out now from Amazon and major supermarkets