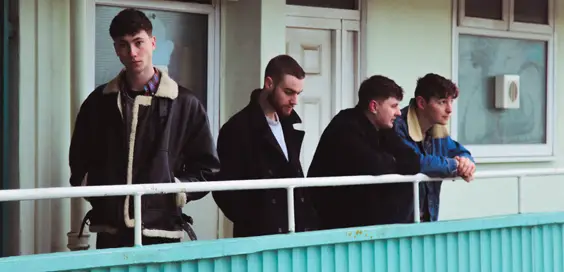 Energy. Chaos. Full stops. A new rock riot from Leeds…
YOUR NAME: Otto. The rest of the band is Cam, Angus, Josh and Hugh.
BAND NAME: Fudge.
WHAT DO YOU DO/PLAY? Guitar, Lead Vocal, Drums, Bass and Paint brush (respectively).
HOW LONG HAVE YOU BEEN TOGETHER AS A BAND/PLAYING MUSIC? About a year and a half now.
GIVE US 3 REASONS WHY WE SHOULD TRACK DOWN, LISTEN AND DISCOVER YOUR MUSIC?
We'll do it in three words: You're missing out.
WHERE DO YOU SOUND BEST – FESTIVAL, CLUB, BEDROOM – OR SOMEWHERE ELSE?
We live for our live gigs. <350 capacity venues just have a tendency to not only sound better but they just allow for a really intimate, almost tangible atmosphere. It's a thing you honestly have to experience, words don't do it justice.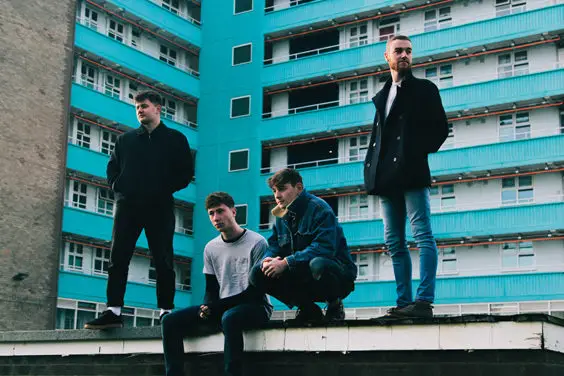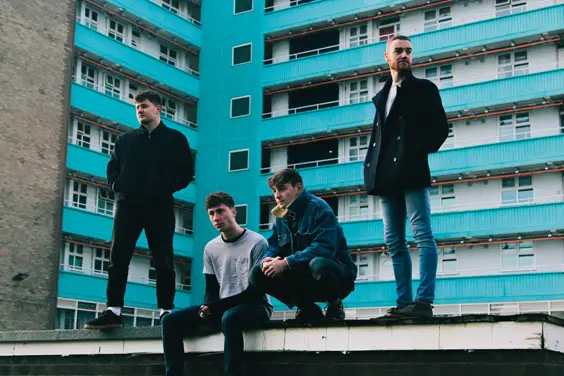 WHAT WAS YOUR FIRST?
RECORD? Black Magic Woman: The Best Of Fleetwood Mac.
CD? The Best of Deep Purple.
DOWNLOAD? Timbaland – 'The Way I Are'. It was a phase… don't worry.
SO, WHEN IT ALL GOES RIGHT AND YOU'VE GOT A MANSION AND A SUPERMODEL GIRL/BOYFRIEND, WHAT WILL BE YOUR BIGGEST MUSICAL INDULGENCE?
Interesting question. The first thing that springs to mind would be to replicate our instruments out of actual Fudge. Now that's proper indulgence.
SO, WHEN IT ALL GOES WRONG AND YOU'VE ACRIMONIOUSLY BROKEN UP CITING HUGE MUSICAL DIFFERENCES, WHAT DO YOU FALL BACK ON?
Hopefully something soft? It'd be very pessimistic to plan for such eventualities.
CITE SOME INTER-BAND MUSICAL DIFFERENCES …
Our musical differences lie within specific genres… Fudge. are against Pop Punk, however Josh is not. Fudge. are for Jazz, however Cam is not. But at least we all agree that chart RnB is terrible.
WHO ARE YORKSHIRE'S FINEST IN CULTURE, SPORT AND MUSIC?
Culture: Richard Watson. I'm certain no one loves a pie and a pint more than this man.
Sport: Who was that cheese rolling champion again?
Music: How do you even answer this question? If we had to really whittle it down, I'd say either Arctic Monkeys or Reverend and the Makers. Only because they've had long successful careers and continue to produce the music THEY want to. Integrity is super important for us.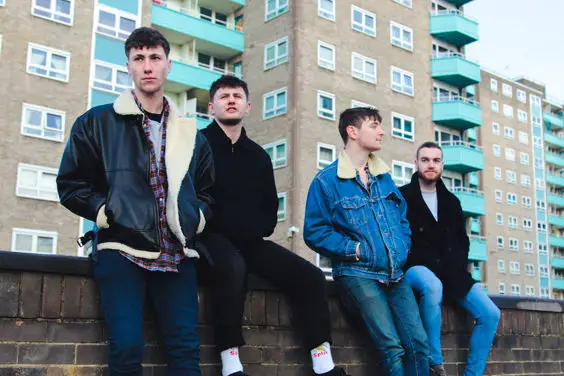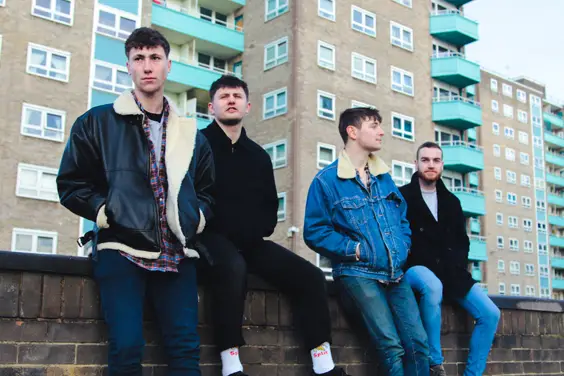 NAME YOUR SUPERGROUP – WHO'S PLAYING WHAT, WHO'S ON VOCALS AND WHO'S YOUR BEZ?
Guitar: Tom Morello and David Gilmour's love child.
Vocals: Freddie Mercury, how could it not be?
Drums: John Bonham, again, how could it not be?
Bass: Well there's only two bassists that everyone knows so we'll have them both, John Paul Jones and Flea.
Bez: We'll stick with Hugh, he does a cracking job.
GO SEE THIS FILM: The Room (it's so bad its good).
GO READ THIS BOOK: Guinness Book of Records, and go and break a really niche record.
GREAT LOST BAND/ARTIST: I mean, come on. The Beatles, Led Zeppelin, Queen? Almost every great band has lost someone.
WOULDN'T BE CAUGHT DEAD SUPPORTING: Any band that sounds like The 1975.
LONDON, L.A OR LEEDS? LEEDS YOU WOT YOU WOT.
AND FINALLY, AS YOU LEAVE THE STAGE, WHAT ARE YOUR PARTING WORDS?
We've been Fudge. and you've been fuc*ing beautiful.
The second single from Fudge. 'Not a Threat Just a Warning' is out now
For more info visit: facebook.com/fudgebandofficial