The Charlatans – Live Review – Leeds O2 Academy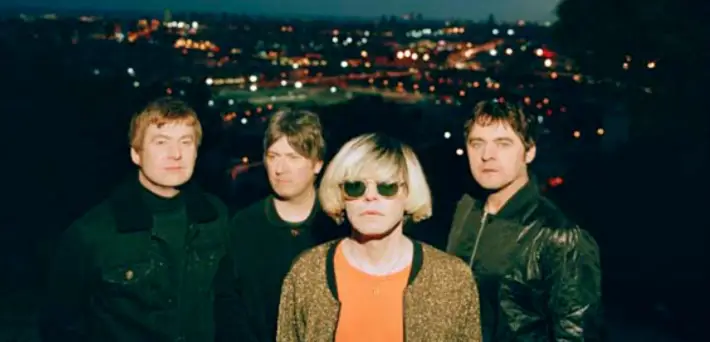 By Victoria Holdsworth, May 2022
When The Charlatans roll into town, you know that it's going to be a sell out. But not only is the Leeds O2 packed out to full capacity, the noise is deafening, as king of the pixies, Tim Burgess takes to the stage. The amount of love and respect being shown by his Leeds crowd is overwhelming.
Kicking off tonight's set with the dreamy soundscape of 'Forever' from the Us and Us Only album released back in 1999, it is a fitting song to kick off with, as this is the 31st anniversary 'best of' tour – an achievement in itself. Unlike some of their contemporaries, The Charlatans seem like they have been around forever. A constant creative force, changing the shape of a music scene over decades, making them a British institution.
From there on in, it is back to back bangers, with 'Weirdo' and 'Can't Get Out Of Bed' giving me flashbacks to my youth, and my fishing hat and flares.
The Charlatans have never been a band that were about pomp and attitude, instead concentrating on their outstanding musicianship, which is testament to their chart successes over the years.
There's no specific time line to the songs in the set tonight, but pretty much every single album is covered from their back catalogue.
Switching up to a newer offering from 2015, 'So Oh' is a beautifully crafted song which sees Tim go almost into a trance like state, with its summer vibes and California beach sounding undertones, uplifting melodic indie beats and swirling guitar rifts, fitting perfectly with the weather outside.
The entire band have smiles on their faces, and Tim has the biggest beam of all, flashing through his now trademark mop of locks. Burgess speaks very little throughout the evening, placing his focus more on performing as many tracks as possible.
'You're So Pretty – We're So Pretty' sees the band step it up a notch, as pint glasses are raised in the air and grown men bounce around without a care in the world. This is one of the standout tunes of the night, with Tim directing his audience with the smallest of hand gestures.
Sadly tonight there are some people who arrived obliterated before the show even started, and when the opening bars of 'Just When You're Thinkin' Things Over' ring out across the O2, they seem determined to find their fun in slamming into people, and being over boisterous to the point of violence. There were also firecrackers going off, which was a little disconcerting when trapped like a sardine in a very small tin. Despite this, the track remains, quite simply, as one of the best songs I have ever heard in my life.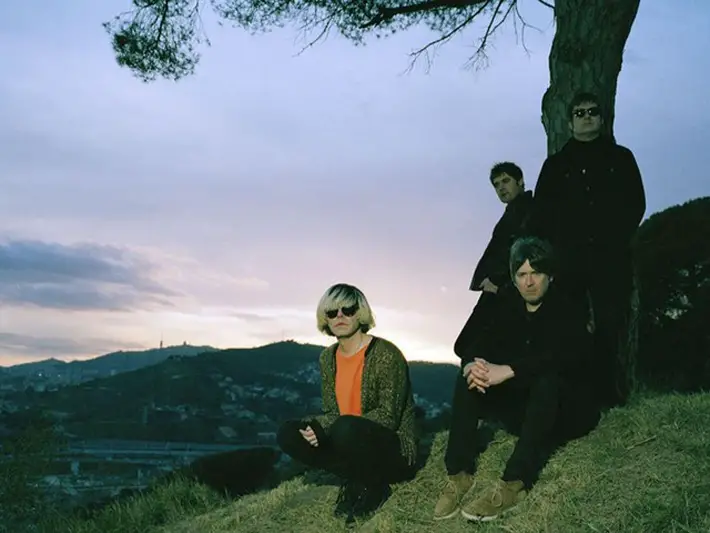 "Unmistakable"
The set kicked on with even more classics as 'One To Another' went stratospheric, the crowd going crazy to those curling guitar licks of Mark Collins and pounding basslines of the legendary Martin Blunt, all wrapped up in the comforting spaced out whirls of Tony Rogers and his harmonious Hammond sounds.
'Different Days' from their 13th studio album of the same name sends a calming vibe across the sea of faces around me, and the lyrics: "Like scenes in plays/ different days/ different ways/ We are all coincidences/ accepting idiosyncrasies/ Keep confidences". Included is the spoken word section from the great Ian Rankin, which makes this track a truly stunning piece of art as well as music.
'Plastic Machinery', ' I Never Want An Easy Life If Me And He Were Ever To Get There', and 'A Man Needs To Be Told' were well received by the masses, and offered a bit of breathing space, but seeing that some people were just getting a little too lulled, the unmistakable, ultimate festival tune 'The Only One I Know', unleashes a holy indie hellfire for a raucous remainder of the set.
When people start jumping at a Charlatans gig, you had better have had your Weetabix or at least an energy drink or two, because there is no way on earth that you're not going to move with them. As everyone surges forward, throwing themselves around, all the younger members of the crowd seem a little bewildered at all these middle aged folk reliving their lost youth, showing them how it's done.
'North Country Boy' is as anthemic as ever, and gets better every single time I hear it. The energy and empathy that Burgess puts into every word that spills from his mouth is remarkable, and as he weaves his tapestry of lyrics around ever note, it's so striking and far more superior than most of the other surviving indie bands who have just seemed to stick with the same old formulas, whereas Tim et al have transformed and adapted themselves to remain a modern musical force.
After losing my voice to this one I can only mouth the words to the last song of the set, 'How High', released back in 1997, it's played against a backdrop of Charlatans memorabilia and notable points of their careers to date, with unseen footage and home videos all collaged into a giant digital scrapbook for all the fans to see. The crowd sang their hearts out, and like every Charlatans gig I have ever been to, nobody wants it to end!
The encore kicked off with the outstanding 'Blackened Blue Eyes', followed by the poignant 'Trouble Understanding', with Tim's message ringing very true when he sings: "Nature is trouble understanding/ Another minute and it could be a different ending/ Another second and it's gone".
The mandatory closer to any Charlatans set needs no introductions, when the green spotlights blaze, pouring over every inch of the stage, with the band encouraging everyone in the room to "Come On!"
'Sproston Green' provided a final heady whirl of indie greatness, culminating in an energy from all, and a pure undeniable, love for The Charlatans. "Let the good times be never ending".