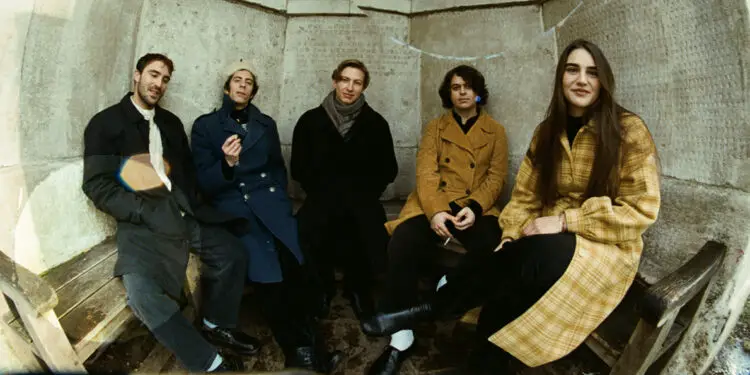 London-based 70s-influenced outfit, with members from Austria, France and Brazil – here's songwriter Isaac…
What's the title of your latest release, and what does it mean to you?
Our latest release is 'The Night Is Ours'. This is the only real disco track on the album, and I wanted it to feel bouncy and groovy! It's one of the first tracks I wrote for the album and super chuffed with how it came out in the studio.
What was the hardest part about putting this release together, and why?
The hardest part of the release was the video editing! We had amazing help from Alicia's sister who is a real whizz with these sorts of things and definitely pulled it off.
Who produced the release – what did they bring to it?
Jonathan Rado (Foxygen) produced it along with the rest of the album. Rado brought a lot of ideas for this track. We spent a lot of time jamming on different percussion. Lauric and Rado both played congas and we tracked them live with me on shaker in the other studio. It was a great vibe in the studio and we were just trying to capture that the best we could. Dan smashed the solo after the 11 hour-flight induced jet lag as well which is a cool memory.
What do you want the listener to take away from listening to your music?
I want the listener to feel good when they hear our music, I knew going into making this album that I wanted to make something that felt uplifting and unapologetically fun.
How does a track normally come together? Can you tell us something about the process?
The process usually goes something like this: I write the songs and demo them at home on my own, figuring out the arrangements and what each part is doing, and then I take that to the band and they help bring the parts to life for the live show. It's worked so far and is an exciting way to work.
What band/artists have influenced you the most since you started this project, and why?
Since starting this project a lot of inspiration has come from classic songwriters/artists. I'm a sucker for anyone who can put together a great three minute song with a strong melody and nice chords. I know I was listening to a lot of Billy Joel and Wings when writing the album so think along those lines.
What countries would you like to tour? Are there any standout venues you'd like to play in?
I think touring Europe would be cool. It'd be nice to see the world a bit and go and play wherever to whoever will have us!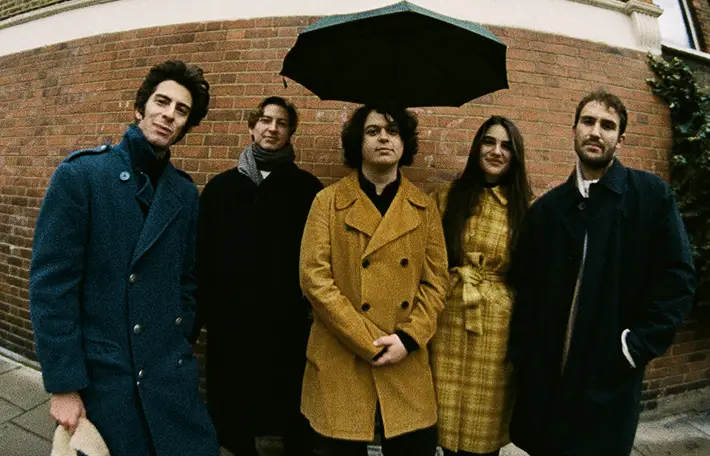 If you could pick one track for our readers to listen to in order to get a taste of your music, what would you pick, and why?
If I had to pick, I'd say that people should check out our first single 'Ploy' – It was the first tune I was excited about writing and I think it gives you a good idea about what Silvertwin is all about.
What ambitions do you have for the band/your career?
We want to play shows. LOTS of them. The last 18 months have made us hungry for it so I'm ready to just go out and play now.
Finally, as you leave the stage, what are your parting words?
Stay tuned with us on Instagram and come to a show – we're a friendly bunch!
For more info visit: facebook.com/wearesilvertwin