Favourite Pleasures by Gun – Album Review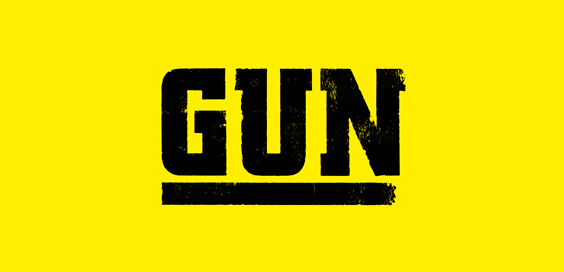 by Victoria Holdsworth
It has been 30 years since Gun burst on to the scene, and I remember them fondly. After all this time I have even forgiven the cover version of 'Word Up' they did. I did have the pleasure of seeing them support Black Star Riders last year in Leeds, but I'm afraid I was still left asking myself the same question: Do I even like Gun?
Nostalgia says that I do. Then again, I have been wrong in the past. But Favourite Pleasures was quite intriguing to say the least; However, I launched into the first tracks with an open mind.
'She Knows' is a punchy, in your face anthem which kicks off the album well, but it isn't long before you start singing The Cult lyrics along to it. After a quickening build up, it seems to pan into some sort of indie anthem, with a noteworthy guitar solo, I must add.
After the second, more grungy and progressive track, which sounds not dissimilar to Black Rebel Motorcycle Club, the tone changes with track three, 'Favourite Pleasures'. It has a very weird but pleasurable and heady audible mix of The Quireboys singing The Rolling Stones.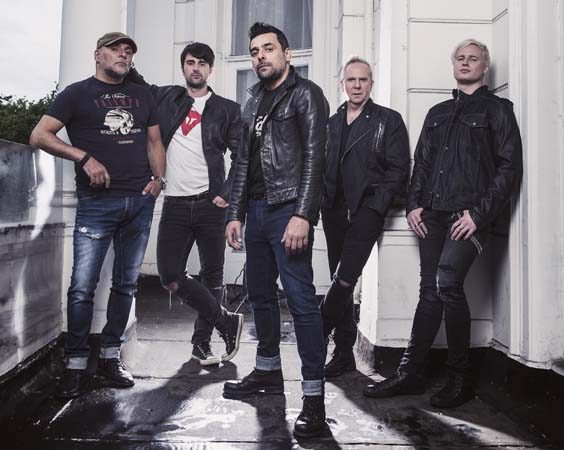 "Change of direction"
The drumming on this track is outstandingly tight and some fierce little beats trickle through and almost tell their own story over the lyrics, all backed up by some quality bass lines. Be warned! It does go a little Guns 'n' Roses at the end, nevertheless it is well executed.
So, by now I cannot help thinking that this is some sort of tribute/homage album, and I think I really did expect more from them. The next track 'Take Me Down' only validates this thought with a lyrically poor limping start that is all a bit Ozzy-fied.
'Silent Lovers' however makes me sit up and take notice – or is it simply that intro fashioned from The Small Faces? Either way, this is a really embroiling tune, with a huge hat tipping to many a Stereophonics song. Some intricate and intriguing vocals, which I can definitely see being a festival sing along tune for the summer, and I will admit, I actually love it!
'Black Heart' sees another change of direction musically and vocally. The heavier, almost Southern tinged Stone Sour vibes, steeping through this excites me as a blues lover and it is the best song on the entire playlist. The vocals are rich and dripping in a whisky drawl, all nicely set to some creative hooks and layers, that are frankly awesome.
"Crowd-pleaser"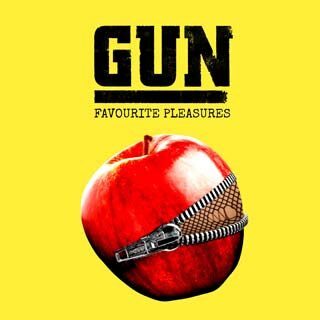 There's an almost Noel Gallagher feel to 'Without You In My Life' which is a driving, heavier ballad, and whereas I do not enjoy the aforementioned artist, I do enjoy this tune . It quickly sweeps into 'Tragic Heroes' that has an intro grabbing and pawing at you. This has to be the catchiest song on the whole album, and reminds me of Bon Jovi's 'Captain Crash And The Beauty Queen From Mars' which is, maybe, why I seemed to have a fondness for the tune.
'Go To Hell' has 'Brown Sugar' by the Stones pebble-dashed all over it with a cheeky little 'Sweet Emotion' by Aerosmith thrown in at the end for good measure. This track is a real club tune, a crowd-pleaser and its technicality is audible. For me, this would be one of the go-to tunes when you first press play.
The final track on the album, 'The Boy Who Fooled The World' sees a final vocal change up for the obligatory ballad. This retrospective melody almost slips into R.E.M after the first few bars, however the lyrics are stunning, with some well executed bass lines. As a standalone track it would be a force to be reckoned with.
Like I said before, I did expect better from Gun this time around. There are some real growers on this album, and I will have to give it a few listens, whilst reminiscing about some other great bands.
All of that said, I still believe that Gun need to stop being the bridesmaid and show us what are really made of, instead of firing the predictable few blanks every round.
7/10