Wild Things (1998) – Film Review
Director: John McNaughton
Cast: Neve Campbell, Denise Richards, Matt Dillon, Kevin Bacon
Certificate: 18
By Sarah Morgan
Raunchy, sexy, sweaty and with a bewildering number of twists, John McNaughton's neo-noir thriller certainly made a big splash on its cinema release in 1998.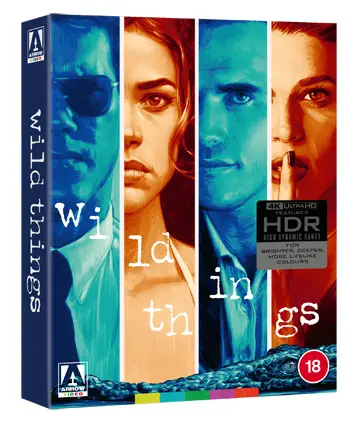 Kevin Bacon described the script as the trashiest thing he'd ever read – which is some comment when you consider he starred in Tremors – but decided to both star and act as an executive producer on the project because it contained a surprise every few pages.
"Smells a rat"
It initially appears to be yet another in a long line of high school-based movies in which annoying teenagers learn tough life lessons. We're introduced to the central characters at a seminar in which cops Duquette and Perez deliver a talk about sex crimes to a particularly annoying, smart-mouthed bunch of pupils.
However, that soon changes when the first twist appears – after seemingly trying, for the umpteenth time, to seduce guidance counsellor Sam Lombardo, teen temptress Kelly is seen running from his home. She then tells her rich bitch mother Sandra that he raped her.
Her claims are only partially believed by the police, until another teen, tearaway Suzie, comes forward to say that she, too, is a victim of Sam's lust.
The case goes to court, during which Suzie admits she and Kelly have lied in an act of revenge against Sam. He then sues Sandra and leaves town millions of dollars better off.
But Duquette smells a rat. And when Suzie disappears in mysterious circumstances, it becomes clear that something else far more devious is going on…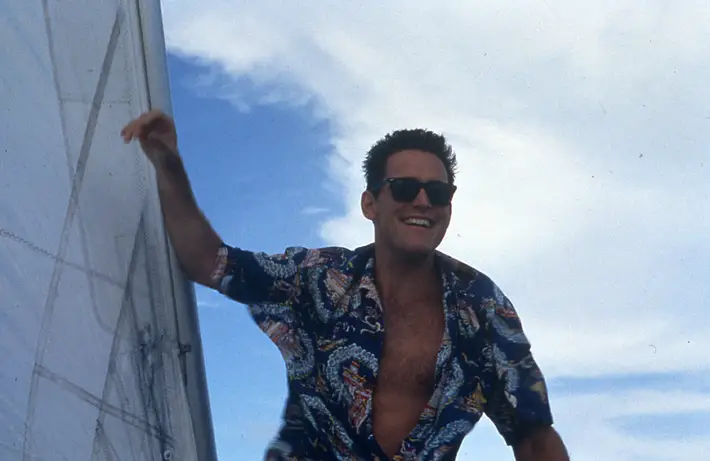 "Memorable"
Although there's heaps more that could be said about the plot, it would be unfair to do so. The joy of watching Wild Things isn't the sex scenes which garnered so much coverage in the press when the film was released, or the sudden, full-frontal nudity from Bacon, but the amount of twists that keep viewers on their toes throughout. Make sure you watch the end credits too which, crucially, tie up any loose ends.
The cast – led by Bacon, Matt Dillon, Denise Richards and Neve Campbell – are all on fine form and appear to be having the time of their lives on location in Florida. Indeed, the sweltering, humid conditions are almost a character in their own right.
But as is so often the case, it's Bill Murray who steals the show as Sam's bonkers lawyer, while veteran Robert Wagner and Theresa Russell also have memorable supporting roles.
Outrageous and overblown, Wild Things shouldn't work, but it's a whole lot of fun.
4K ULTRA HD BLU-RAY LIMITED EDITION CONTENTS:
• New 4K restorations of both the Original Theatrical Version and the Unrated Edition from the original camera negatives by Sony Pictures Entertainment
• 4K (2160p) UHD Blu-ray presentation in Dolby Vision (HDR10 compatible)
• Original uncompressed stereo audio and DTS-HD MA 5.1 surround audio
• Optional English subtitles for the deaf and hard-of-hearing
• Exclusive new audio commentary by director John McNaughton and producer Steven A. Jones
• Commentary by director John McNaughton, cinematographer Jeffrey Kimball, producers Steven A. Jones and Rodney Liber, editor Elena Maganini and score composer George S. Clinton
• Exclusive new interview with John McNaughton
• Exclusive new interview with Denise Richards
• Making of documentary
• An Understanding Lawyer outtakes
• Trailer
• Illustrated collector's booklet featuring new writing on the film by Anne Billson and Sean Hogan
• Double-sided fold-out poster
• Six double-sided, postcard-sized lobby card reproductions
• Reversible sleeve featuring original and newly commissioned artwork by Sam Hadley
Wild Things is released on 4K Ultra HD Blu-ray by Arrow, £34.99