Liar's Moon (1981) – Film Review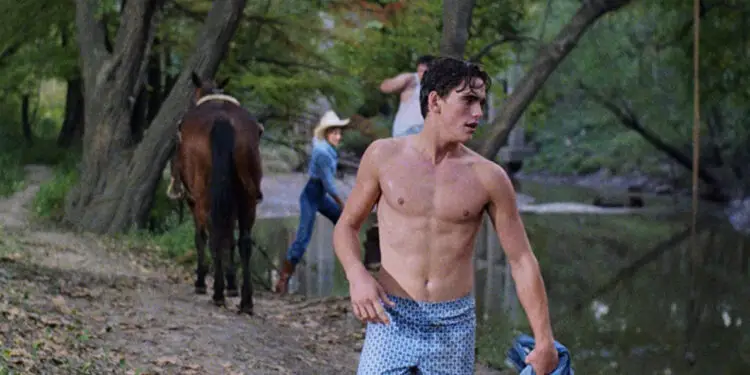 Director: David Fisher
Cast: Matt Dillon, Cindy Fisher, Hoyt Axton
Certificate: 15
By Sarah Morgan
What do you do when you're a creative person and have money to burn?
If you're Billy Hanna, the answer is write a film and finance it yourself. The computer magnate co-wrote Liar's Moon with his daughter Janice, drawing on his own experiences growing up on the wrong side of the tracks in Illinois.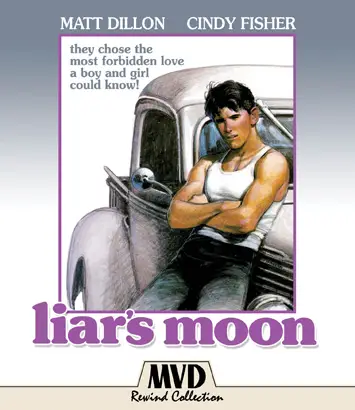 During the comprehensive 'making of' documentary also included on the new Blu-ray release, Janice reveals they were also inspired by the popularity of primetime soaps such as Dallas and Falcon Crest, and decided to set it in Texas because for some reason, tales based in the state sold well at the time.
"Dark secrets"
The plot is a sort of late-1940s Romeo and Juliet-style story, but with a twist. Jack Duncan, once the local high school sports hero, has grown up handsome but dirt poor. Ginny Peterson, meanwhile, is the daughter of a banker who returns home after four years at boarding school.
There's an instant attraction between the pair which soon turns to love. However, both are puzzled by their families' determination to keep them apart – particularly as their disapproval has nothing to do with their very different social standings.
Frustrated by their enforced separation, the pair elope and marry in a nearby state which allows those aged 17 to tie the knot without parental approval. They then set up home in a nearby boarding house. All goes well until Ginny discovers she is pregnant, and suddenly, dark secrets from the past come to light which threaten the young couple's happiness.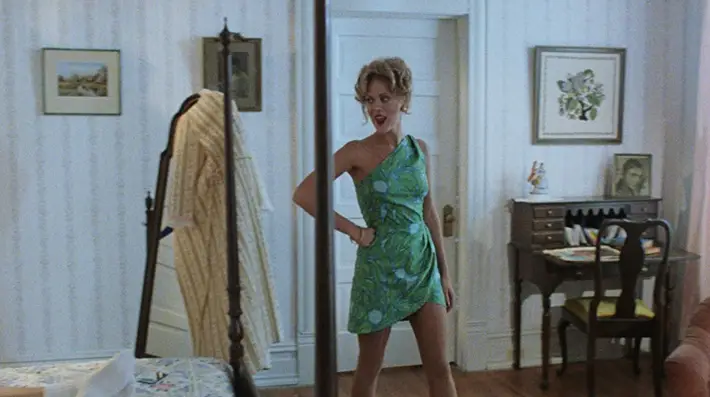 "Compelling"
Despite the lack of experience of some of those involved (the Hannas were novices, as was the director, David Fisher) this is a compelling little melodrama you imagine would have appealed to fans of what would become known as the Brat Pack.
Forty years on, it holds up well, thanks in no small part to the cast, headed by a young Matt Dillon and Cindy Fisher as the star-cross'd lovers. Watch out too for supporting performances from Yvonne 'Lily Munster' DeCarlo, country music legend Hoyt Axton and, in his final role, Oscar-winner Broderick Crawford.
Although hardly original in its scope, Liar's Moon is a gentle and touching tale told well. Unfortunately, Billy Hanna seems to have bowed out of the film industry following this offering. A shame, because it would have been interesting to have seen what he got up to next.
Liar's Moon is released on Blu-ray by MVD