A Q&A with Chellcy Reitsma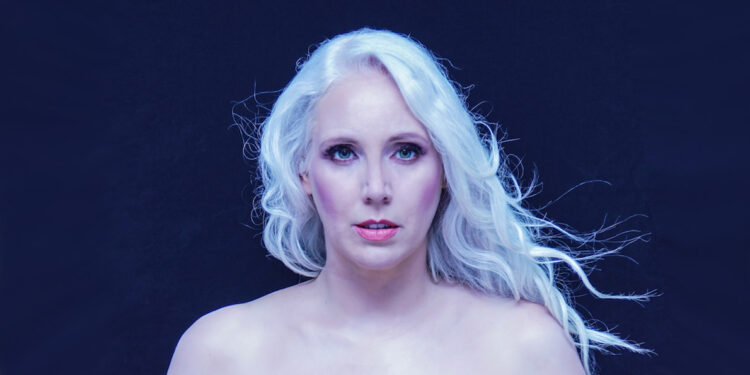 Empowering vintage rock fusion from Malta…
What's the title of your latest release, and what does it mean to you?
My most recent single 'Happy New Year" was inspired by the one year anniversary of my cousin's death. He died on Christmas Eve in a motorcycle accident, hit and dragged by a semi-truck on a highway in California. We grew up together and were neighbours for some years. He was only a few years older than me and his death really struck a deep chord with me. Then I thought about all my many family and friends who have died and felt like I could end up, eventually, being the last one left at this party we call life. So I used a New Years Eve party as a metaphor for life and death. The song is my way of processing all of this and a tribute to those who have gone before me.
What was the hardest part about putting this release together, and why?
Well it was quite an emotional song for me. I cried a lot with Alan (our bass player) when we were finding the chords for the composition and again while recording the vocals with Peter Borg at Railway Studios. Poor guys lol! They were really sweet and helpful through my process. The other thing that was challenging was getting the musical and vocal transitions right between the verses and choruses. I wanted the sound to really open up on the choruses.
Who produced the release – what did they bring to it?
It was produced by Mat and Ville Leppenan at The Animal Farm Music in London, the vocals were recorded with Peter Borg at Railway Studios in Malta and mastered at Hafod Mastering UK. The Animal Farm Music really helped to further develop the compositions. Alan and I just sent them a simple demo with acoustic guitar and singing only. I knew I wanted violins and cellos added and they made it all happen and brought the track together exactly how I imagined it. They are so talented and just knew what I wanted and what the track needed. They got me right away. Peter at Railway Studios is always a pleasure to work with and really knows how to coach and coax the best performance out of a vocalist. He has a real ear and feel for subtleties in vocals and intonation. Gethin John at Hafod Mastering really brought everyone's hard work to life with quality mastering. They got it and knew what the track needed right away. I felt such great creative chemistry with everyone that worked on the song and it just flowed from start to finish. They were a dream team!
What do you want the listener to take away from listening to your music?
Hope, inspiration, empowerment, acceptance, strength to move on and know they are not alone.
How does a track normally come together? Can you tell us something about the process?
I get the majority of my ideas while driving or traveling and I do most of my songwriting in the car. Sometimes I record a lyric or melody line on my phone while driving or I pull over to the side of the road to write something down. In Malta, where I live, I also have a few places I go to park and write near cliffs overlooking the sea. I do not play an instrument at a professional level myself. I sing and songwrite and record my melody lines, maybe some basic rhythm on my cajon or a few chords on my keyboard and then work with a guitartist (preferably) to find the chords. So I need someone that can work like that from the lyrics to the compositions. Later, when I know exactly what I want I work with a producer to develop the song further and produce the song.
What band/artists have influenced you the most since you started this project, and why?
My biggest influences are Nick Cave, Leonard Cohen and Patti Smith because they are also accomplished writers and have such a unique and authenic music style that incorporates their poetry as well. I also am currently obsessed with Asaf Avidan and LP for the same reasons. Lastly, Kovacs because she is also a visual artist and her music and videos incorporate her visual art background. She even designs and screen prints her own merch by hand. I really identify with these artists and respect them because I also am a poet and visual artist so I admire other artists that utilize all their talents in their work. I love incorporating my visual art background with my music when possible. A perfect example of this, is my 2020 project titled 'Desolate Days'. It hit the Top 20 Music Video Charts in Malta. It combines both my music and visual art practices in my first stop motion animation lyric video drawn in charcoal and digital art. 'Desolate Days' was part of the InnovAiR: Artist at Home program for the Valletta Cultural Agency.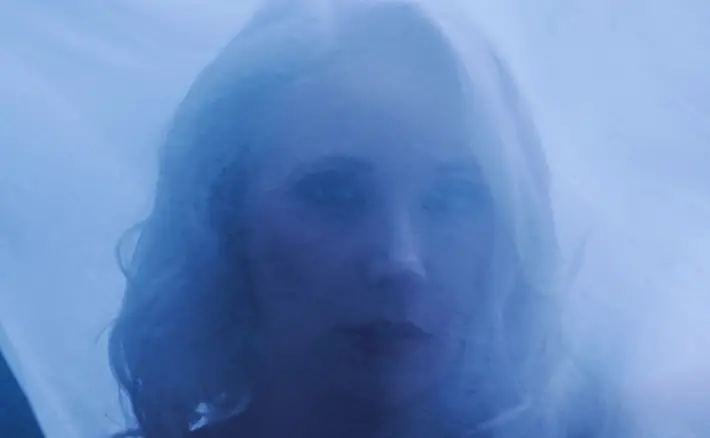 What countries would you like to tour? Are there any standout venues you'd like to play in?
World tour would be amazing! Lol! I want to go every where! I was a touring professional dancer and choreographer before I was a musician and I love traveling and touring so much and experiencing new places and cultures. One of my many big dreams is to perform for large festivals, for example like Lollapalooza and Pitchfork. Festivals and their goers have such a great and positive vibe. I'd also love to perform at some intimate, historical venues like The City Winery in New York City or Upstairs at Ronnie Scott's in London or Whisky a Go Go in Hollywood. For a live online gig I dream of filming from the historical Electric Lady Studios in New York. To achieve playing at any of these venues would be the ultimate dream come true in my opinion.
If you could pick one track for our readers to listen to in order to get a taste of your music, what would you pick, and why?
My newest release 'Happy New Year' because my music is always evolving as I grow and change as an artist. So always my latest release.
What ambitions do you have for the band/your career?
Besides playing all those dream venues I mentioned above! Lol! My goals and dreams are all interconnected. We are currently plugging away at writing our first full album and my dream is to take that album on tour when it's complete. I would love to perform at more festivals and intimate venues abroad too and on stages that also have projection capabilities and extensive lighting so that I can create an even more artful and visual experience for the audience to accompany our music.
Finally, as you leave the stage, what are your parting words?
Thank you all for coming out tonight! You were great! Please give us a follow on social media platforms and check out our videos on YouTube. We would greatly appreciate it! We love you guys! Good night!
For more info visit: linktr.ee/ChellcyReitsma