5 Storage Company Stocks to Look Out For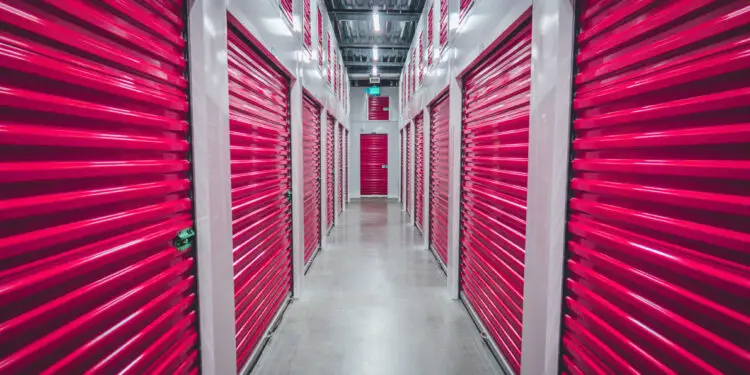 Self-storage companies and real estate investment trusts (REITs) are multibillion-dollar businesses. Many homeowners have collected so much stuff that they've outgrown their homes – and investors can benefit from this.
You may see the large, square, plain facilities that contain customers' possessions as just that: facilities. However, when the basement, garage, or shed are insufficient, people often opt for storage facilities.
This has benefited investors interested in profiting from storage REITs.
If you have $1,000? These five real estate investments may help you find the finest opportunities to invest in real estate right now.
Despite the Competition, there is a Healthy Demand for Self-Storage
Storage REITs can be highly intriguing due to their reduced overhead and operating expenses compared to many other types of facilities. At the end of September 2019, storage REITs had a combined market value of more than $75 billion and a 3.32 percent dividend yield.
Strategic acquisitions and third-party management systems continue to rise in the self-storage business, according to a 2019 analysis on the sector by Jones Lang LaSalle.
Storage facilities are growing up everywhere, leading to fierce Competition due to the increased need for secure storage space and the low entrance barrier. Self-storage facilities are simple to construct since they demand less money than other real estate types.
Five Leading Self-Storage REITs
The following are five of the most promising top self-storage REITs to look out for investors.
While these REITs invest in self-storage facilities, they each have unique characteristics. It enables investors to customize their exposure to the self-storage industry to the risks they are prepared to accept and the possibilities they perceive.
Public Storage
The biggest participant in the self-storage REIT space is Public Storage. The company opened its first self-storage facility in 1972 and now has about 2,400 sites across the United States and more than 220 locations in seven distinct facilities around Western Europe via its 49 percent stake in Shurgard Europe. Public Storage has more than 170 million leasable square feet of real estate in total and is based on the number of customers it serves. It is one of the world's largest property owners of any type.
Public Storage benefits from its size in terms of stability. The REIT's most recent quarter saw a nearly 5% increase in core funds from operations and a more than 2% increase in same-store revenue across its more than 2,000 facilities. Rental prices and income per available square foot have increased steadily in recent years, and occupancy rates just over 90% reflect the current strong demand for storage space.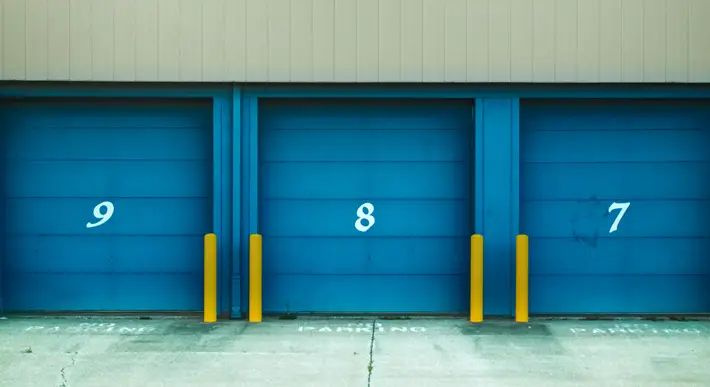 Extra Storage Space
Although Extra Space Storage is a smaller company than Public Storage, it has been active in its expansion endeavors. Since its inception in 1977, Extra Space has grown to a portfolio of over 1,400 locations in 38 states, except for a large part of the Northern Plains and Mountain West. It has been quickly growing, investing billions of dollars in building a network of around 910,000 units and 103 million square feet of leasable property.
Extra Space has done an excellent job of serving its investors, delivering a current yield of 3.5 percent and more than doubling quarterly distributions since 2010. The REIT's most recent hike occurred only last month, with a 10% increase boosting the quarterly dividend to $0.86 per share. Nonetheless, Extra Space has rewarded stockholders with growth. Even when profits are excluded, the REIT's share price has increased by more than 500 percent over the last decade.
CubeSmart
CubeSmart's goal is to become a one-stop storage solution for all customers. Along with standard personal storage solutions, the company emphasizes its business, automobile, and military storage solutions. Additionally, the REIT provides auxiliary services such as logistical assistance for package delivery and retrieval from storage. It provides relocation services such as truck rentals and expert movers, organizing supplies, customized storage, and even office facilities such as workstations with Wi-Fi.
Life Storage
With a steady yield of around 4.6 percent, Life Storage is the largest self-storage REIT on our list. The Buffalo-based company has around 700 self-storage facilities totaling more than 45 million square feet across 28 states, serving approximately 390,000 customers. The company has changed its name from Uncle Bob's Self Storage to Sovran Self Storage. Surprisingly, the REIT began as a financial planning organization but swiftly expanded to include a Florida self-storage facility in 1985. Expansion began on the East and Gulf Coasts, then moved into the Midwest, finally reaching the West Coast in 2016 with the investment that gave the self-storage REIT its present moniker.
National Storage Affiliates
The smallest REIT on the list is called National Storage Affiliates, the last one. It's also the group's newest member, having debuted in 2015. It owns and operates about 550 storage facilities in 29 states throughout the United States, totaling around 34 million rentable square feet. This places the company sixth in terms of self-storage facility owners and operators in the United States. It aims to take the top regional operators in the business and align them with the highest fundamental development possibilities.
That has been a sound strategy for dividend investors so far. The REIT has almost quadrupled its quarterly distribution in less than three years, with seven increases in less than a dozen quarterly periods. Additionally, National Storage's stock price has more than doubled, leaving its competitors on this list in the dust. National Storage maintains a yield close to 4% despite the stock's gain, placing it in the pack's center.
Take a Deeper Look at Self-Storage REITs
Real-estate investment trusts can be an excellent option for investors to achieve the desired mix of income and growth. Yet REITs focused on self-storage have largely avoided notice, even among those who follow other forms of real estate. With these five options, you can pick from a well-diversified group of self-storage real estate investment trusts that can help you fill out your revenue strategy. You should consider the strategies of the above stocks to be successful in this industry.