Welcome to the Dollhouse (1995) – Film Review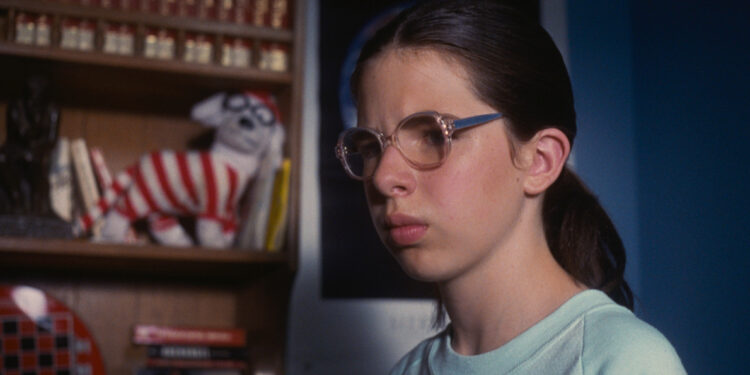 Director: Todd Solondz
Cast: Heather Matarazzo, Christina Brucato, Victoria Davis
Certificate: 15
By Sarah Morgan
If you're looking for easy, comfortable viewing, steer clear of Todd Solondz's movies. However, if disturbingly realistic portrayals of the underbelly of suburbia are more your scene, then he's the guy for you.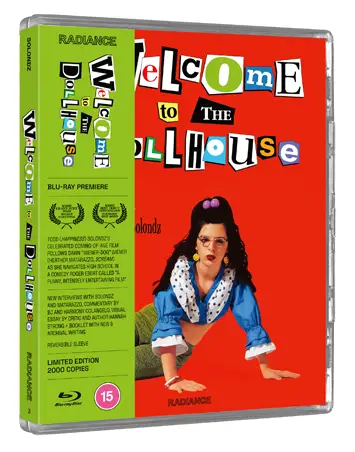 The New Jersey-born writer-director usually sets his works in his home state, but the plots are never nostalgic looks back at his formative years. Instead, they tend to be tales of nightmarish families we'd prefer to avoid like the plague.
"One of life's victims"
After the disappointment of his debut movie, the aptly titled Fear, Anxiety & Depression, Solondz almost gave up film-making entirely, but returned six years later with the project that would make his name – Welcome to the Dollhouse.
At its centre is Dawn Weiner, a 13-year-old girl with only one friend (who she appears to dislike) and parents who largely neglect her in favour of her siblings, in particularly her precocious younger sister Missy.
Dawn is certainly one of life's victims, someone it's easy to put down – even fellow bullying victims at her junior high school dislike her, while the other kids and even the teachers show her nothing but scorn.
Nicknamed Weiner-dog and declared ugly by her classmates (bless her, she could never be described as cute), there's no wonder she's miserable. She's also depicted as far from perfect as she attempts to fight back against her oppressors in a largely underhand way – but who could really blame her for wanting to saw off her sister's Barbie doll heads?
Life takes an upturn when her brother recruits his school's resident heart-throb to play guitar and sing in his band. Steve actually speaks to Dawn as if she's a normal person, so she develops a crush on him which is clearly going to go nowhere.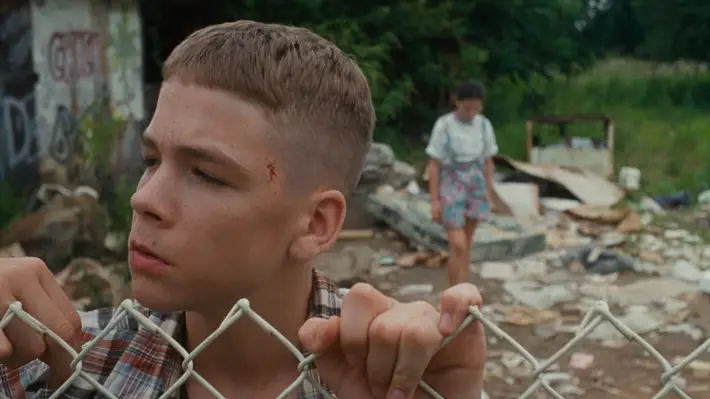 "Realism and ambiguity"
And then, due to an act of spite by Dawn, Missy goes missing, prompting a frantic search by the police. Dawn herself goes to New York to try to make amends, although nobody seems to notice.
If you think the film will develop and end in the way that most coming-of-age stories do, then you're going to be very surprised. Solondz doesn't do mainstream in any way, shape or form, preferring to eschew a Hollywood-style conclusion in favour of realism and ambiguity.
Welcome to the Dollhouse is far from easy viewing, but it's never less than compelling.
Interviews with both Solondz and the film's now grown-up star, Heather Matarazzo, are among the disc's special features.
As a footnote, Solondz's last movie was Weiner-Dog, a sequel of sorts released in 2016. Here's hoping it won't be long before this unique film-maker is back on the big screen.
Limited Edition Special Features:
● High-Definition digital transfer of the film with uncompressed original stereo PCM audio, approved by director Todd Solondz
● Interviews with Solondz and star Heather Matarazzo (2022)
● Todd Solondz's Suburban Nightmare: A visual essay by critic and author Hannah Strong on the film and its place within Solondz's work (2022)
● Audio commentary by BJ and Harmony Colangelo of This Ends at Prom podcast (2022)
● Trailer
● Optional English subtitles for the deaf and hard of hearing
● Reversible sleeve featuring designs based on original posters
● Booklet featuring new writing by critics A. S. Hamrah and Molly Lambert, archival writing by Solondz and Julian Murphet and an overview of contemporary reviews
● Limited edition of 2000 copies, presented in full-height Scanavo packaging with removable OBI strip leaving packaging free of certificates and markings
Welcome to the Dollhouse is released on Blu-ray by Radiance Films