Where in the UK Can You Holiday in a Caravan That's Not Down South?
If you're looking to travel anywhere that's not in the southern part of the UK this June, here are some of the best places to include in your holiday plans!
With so many places to choose from this summer, this article will help you to narrow down your choices and find the perfect place for your caravan getaway.
The north is as beautiful as the south, so where will you visit during your June holidays?
North Yorkshire
Why not escape to where the rolling hills meet the sea this June?
This holiday destination has some of England's best national parks, where you can also try some of the best Yorkshire puddings around!
You can also visit the seaside resort of Scarborough, with perfect sandy beaches for everyone to enjoy – perfect in June!
With dog-friendly places to visit too, check with your holiday provider if it's possible to bring your furry family members to stay – North Yorkshire is for all!
Lincolnshire
If you want to explore city life, countryside and coast all in one, Lincolnshire is the place to go!
And if you don't know much about Lincolnshire, why not visit The Museum of Lincolnshire Life? It includes a vast array of objects and exhibits to explore a great social history collection.
You'll leave here with some newfound knowledge, dating back to Victorian times!
On the Lincolnshire coast, you'll find some beautiful stretches, like Anderby Creek, which is the perfect place for a quieter getaway to enjoy those summer evenings.
It's recognised for cloud spotting, so it's great for leisurely walks to take in the beautiful atmosphere – and the view is amazing!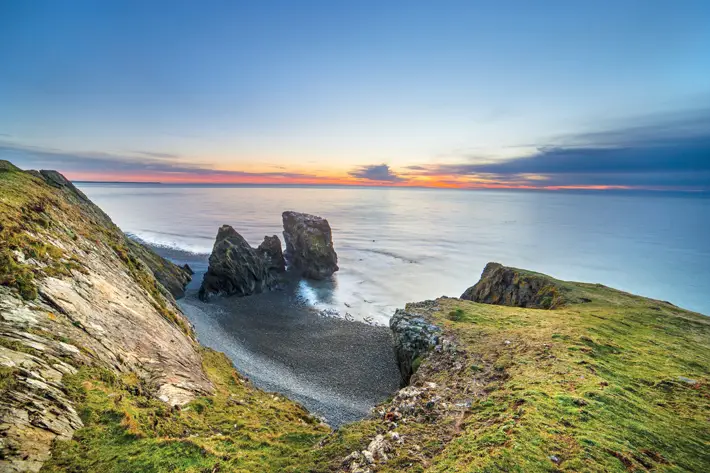 North Wales
All of the beauty within Wales is waiting for you to discover, especially North Wales and I bet you've heard of the famous Snowdonia national park – imagine visiting here in June! You can take part in some coasteering, cliff jumping or an underground adventure…
There are so many beautiful castles, so if you're into your history you could find a couple of locations to tour around.
With so many gorgeous landscapes, you'd definitely experience a picture-perfect, summer staycation!
Essex
Now, this location isn't as up north as the others but lies in the east of England (some say it's in the southeast) and is yet another location with a seaside escape and who doesn't love a beach?
Whoever you're holidaying with, you'll be sure to find an activity for everyone, as there are some fun days to be had here.
This location is especially known for Colchester Zoo – an award-winning zoo that's one of the best and biggest in the country, so why not come and meet your favourite animals? You may even get the chance to hand-feed giraffes and take on a safari – one of the best summer activities!
Did you know that Essex is home to an underground nuclear bunker? It's strong enough to withstand a nuclear blast and was decommissioned after the Cold War.
However, the public can now take on self-guided tours – something you don't see every day!
Even though they haven't all been mentioned, you'll find a beach at all (or surrounding) each of these locations – beaches aren't just for the south of the UK! And what's better than a beach in June?
So, why not try a new destination this summer?