Weathering With You (2019) – Film Review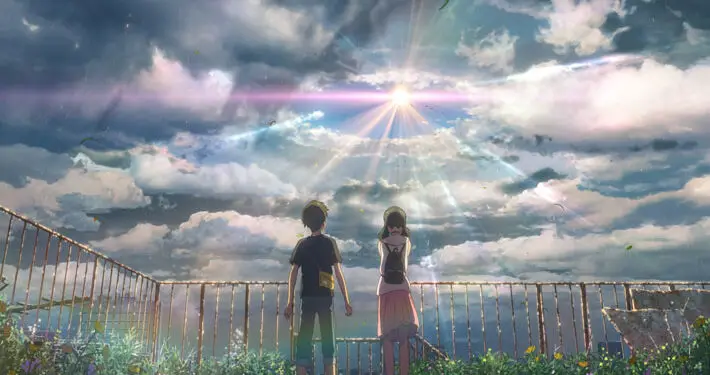 Director: Makoto Shinkai
Voice Cast: Brandon Engman, Lee Pace, Alison Brie
Certificate: 12
by Roger Crow / @RogerCrow
In the summer of 2021, impoverished high school student Hodaka Morishima is helped by Keisuke Suga and fast food worker Hina Amano.
S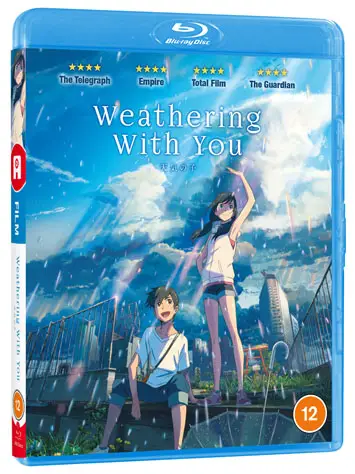 uga hires him as his assistant at a small occult magazine publishing company, where they investigate urban legends related to the rainy weather in Tokyo. From a psychic, they hear the legend of a "sunshine girl" who can control the weather.
That's the hook for this beautifully animated anime from director Makoto Shinkai, the maker of hugely successful genre offering Your Name.
"Poetic"
Unlike genre classics Akira and Ghost in the Machine, this is far more poetic and less action driven. It's a feast for the eyes and food for the soul, while the English language vocal cast is rather impressive, especially Lee Pace (Guardians of the Galaxy) and Glow star Alison Brie.
Some animes lose a lot in translation as dialogue is rushed, but this fits beautifully.
Writer/director Makoto Shinkai has been a star on the rise for some time now, and on the strength of his recent movies, that next project should prove equally compelling.
Blu-ray Release Extras:
Interview with Director Makoto Shinkai
Talk Show: Makoto Shinkai and Yumiko Udo
"Weather Front" Featurette
Exploring Makoto Shinkai's Filmography
Theatrical Trailers and TV Spots
Weathering With You is released on Blu-ray by Home Entertainment