The Grand Tour (1991) – Film Review
Director: David Twohy
Cast: Jeff Daniels, Ariana Richards, Marilyn Lightstone
Certificate: 15
By Roger Crow
Sci-fi movies are such a broad church that it's easy to pigeonhole them into different categories, such as Dystopian (Blade Runner, Terminator) and what I call "Tweedy sci-fi". The latter usually involves fish-out-of-water protagonists or antagonists lost in time. The "HG Wells factor" if you like (The Time Machine, in all its movie incarnations, and sublime Time After Time, which saw Wells himself clash with Jack the Ripper in 1979. "Tweedy meets Dystopian").
All of which preamble brings us to early 1990s offering The Grand Tour (aka 'Timescape'), which is based on a 1946 story.
It centres on widowed innkeeper Ben Wilson (Jeff Daniels) and his daughter (Ariana Richards). He buys an old Victorian mansion and begins renovations with plans to open up an inn.
Their first guests are a strange and mysterious band of tourists led by the eccentric Madame Lovine (Marilyn Lightstone).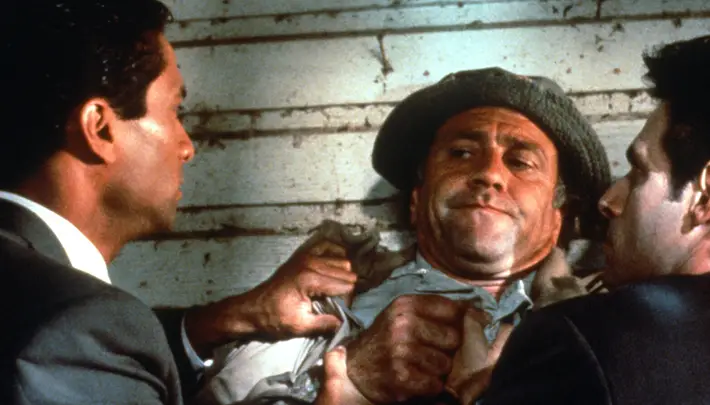 "Hazy look"
In a race against time, Ben must battle the alluring time bandits as well as his own personal demons in an attempt to save his daughter and the town from destruction.
Amazing to think this was from David Twohy, who later made the dystopian classic Pitch Black, and its muddled sequels.
Daniels is as good as ever as the troubled, miffed hero, and it's interesting to see Richards a couple of years before Jurassic Park.
The soft focus gets on the nerves at times, and the fact this is now 30-plus years old obviously makes it a period piece. Imagine wandering round a moneyed Oregon neighbourhood with grease on your glasses and you get an idea of the hazy look of the movie.
It ticks over and there's a hint of sex appeal from one blonde bombshell, but at heart this is a TV movie-style saga which is worth a look as a 'lost' gem. The fact you may never have heard of it says a lot about the end result.