The Dogs of War (1980) – Film Review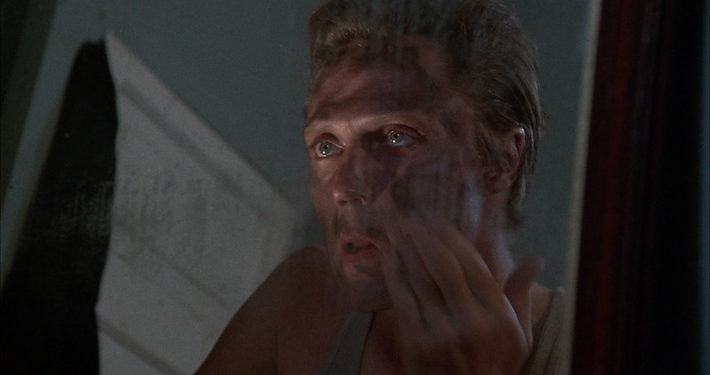 Director: John Irvin
Cast: Christopher Walken, Tom Berenger, Colin Blakeley
Certificate: 15
by Sarah Morgan
"Cry 'Havoc!' and let slip the dogs of war," so says Mark Antony in Shakespeare's Julius Caesar. It's also the quote from which Frederick Forsyth took the title of his 1974 best-selling novel. At the time, he was riding the crest of a wave of success, having scored massive success with The Day of the Jackal and The Odessa File, both of which had been adapted to the big screen.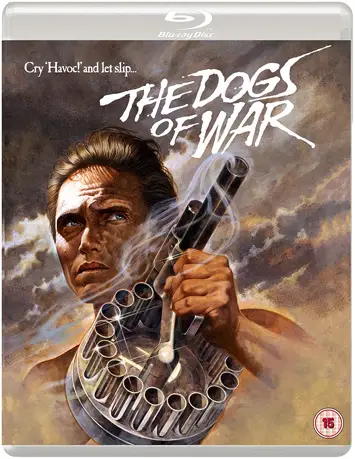 It came as no surprise, then, when the rights to film The Dogs of War were also snapped up, with Clint Eastwood's mentor, Don Siegel, originally attached to direct. Norman Jewison was then expected to take charge, but although he remained as a producer, he handed the directorial duties to John Irvin, who is perhaps best known for making the BBC version of Tinker Tailor Soldier Spy.
Along the way the screenplay underwent various rewrites, and that's perhaps the reason why the resulting film is somewhat disjointed.
"Never dull"
It's nevertheless an entertaining romp that is never dull – in fact, the action sequences come along so quickly that there's barely time to draw breath between them.
Christopher Walken takes the lead role of James Shannon, a mercenary who agrees to investigate General Kimba, the brutal dictator of Zangaro, a small African nation worth a fortune thanks to its natural resources.
He and his colleagues are then hired by a wealthy businessman to overthrow Kimba. The businessman plans to put in place a puppet ruler so that he can make even more money from the country's platinum deposits.
However, Shannon is a hired gun with a heart – or at least a conscience – and so decides to take Zangaro's future into his own hands.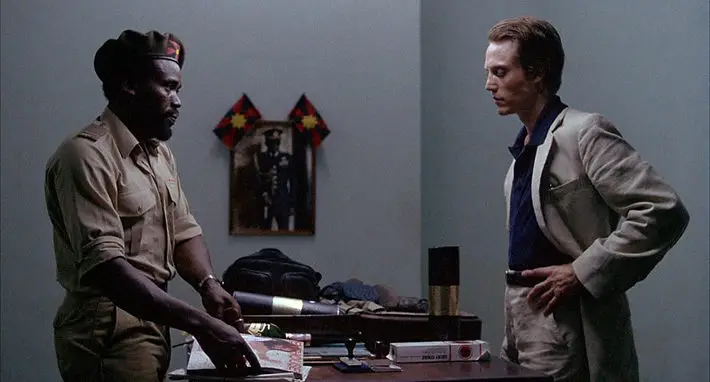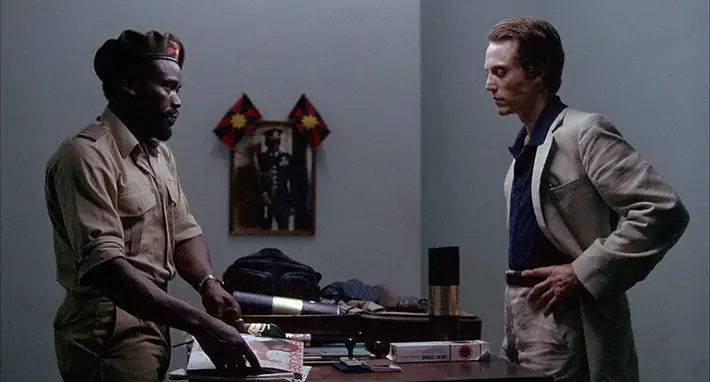 "Charismatic"
Walken is a charismatic performer, but he's a little miscast here; he's more impressive in eccentric supporting roles rather than as an all-out action hero. Tom Berenger and Paul Freeman play members of Shannon's team, while such familiar faces as Colin Blakely, Robert Urquhart, David Schofield and a very young Jim Broadbent and Hugh Quarshie have supporting roles.
Special mention should go to composer Geoffrey Burgon, whose score sounds like a mix of John Barry's Bond music and Bernard Herrmann's Taxi Driver. Also of note is the cinematography, which is by the legendary Jack Cardiff.
Special features are thin on the ground – there's only the original trailer to enjoy – but the disc does include both the film's international and US edits.
Two versions of the film, the International Cut (118 mins) and the American Cut (104 mins) both presented in 1080p
Uncompressed LPCM audio
Optional English SDH subtitles
Original Theatrical Trailer
The Dogs of War is released on Blu-ray by Eureka, £16.99