What are the Advantages of Wearing Push Up Jeans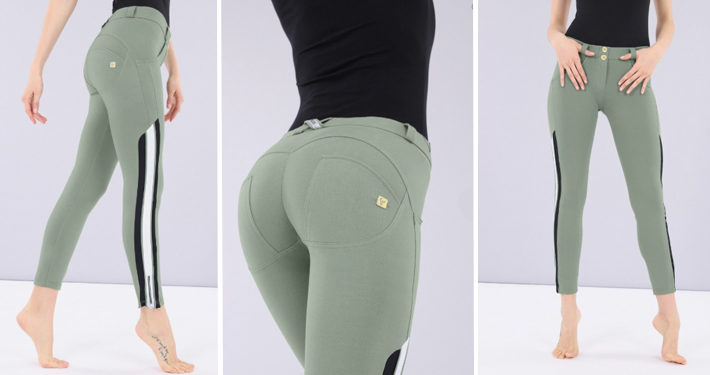 A lot of women aim to have a firm, toned behind. For this reason, they might undergo strict exercises and diets to achieve their goals. To obtain rewarding results and highlight body shape, push up jeans are perfect because they help to lift and shape critical points. Push ups are pants that really help – and here's how they work and what they do to your body.
Jeans push up
To get a toned rear, you need to do a lot of sports and targeted exercises in order to achieve your goal. In addition to exercise and diet, clothing such as push up jeans can help achieve similar desired results for women without too much physical sacrifice.
There are many types of push up jeans on the market, but before buying them you have to carefully work out for yourself which types give you the desired effect you are looking for. Another element to be checked during the purchase is the type of fabric they are made from – it should not 'give in', or you risk creating an entirely different and less flattering effect.
The best makes of push up jeans must hide the extra pounds and some excess fat, as well as obviously give a line that is shaping and slimming. In addition, they must also have a shaping effect on the leg and buttocks. The jeans should be very tight-fitting on the leg, with lines and seams that shape the figure in a slender manner.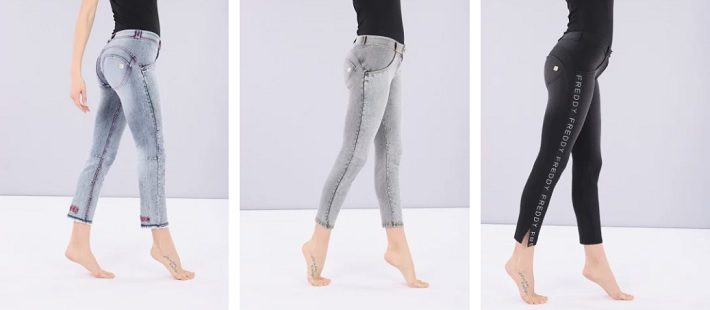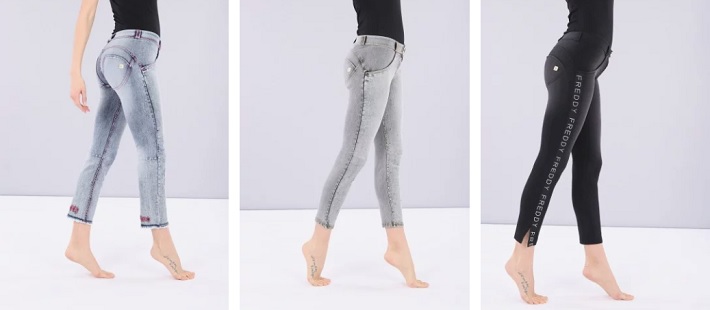 Once perfected they improve self-esteem by allowing wearers to feel good about themselves without being body-conscious. Push-up jeans, as the name implies, lift and emphasise harmonious curves, giving a slender figure and shape.
Push-up jeans: function
Jeans are an item of clothing that everyone wears, both men and women. Just like leggings, they have to be comfortable and shaped in the right way and in the right place. In addition, unlike classic jeans, push ups are much sexier as they enhance shape.
More and more women are deciding to buy push up jeans because of what they do for body shape. They improve the figure, shape the silhouette, as well as hide imperfections and small defects that can cause create a lack of self-confidence. Some types of push ups can even counteract cellulite, as well as reducing thigh turn.
It is recommended to wear them at any time of day. They work like normal jeans but unlike them they perform an ongoing function. Although not miraculous, push ups have properties that can shape the figure and make the body look slimmer.
You could be amazed at the results and you will begin to see your shape completely differently – softer but also toned. The thigh turn will be completely reduced and, in short, push ups could become an essential part of your wardrobe – a piece of clothing that really works, that allows you to enhance and improve your curves.