The Cannibal Club [O Clube dos Canibais] (2018) – Film Review
Director: Guto Parente
Cast: Tavinho Teixeira, Ana Luiza Rios, Pedro Domingues
Certificate: 18
by @Roger Crow
If you like your horror films like a rare steak, then this full-blooded adult offering (with lashings of sauce) may appeal.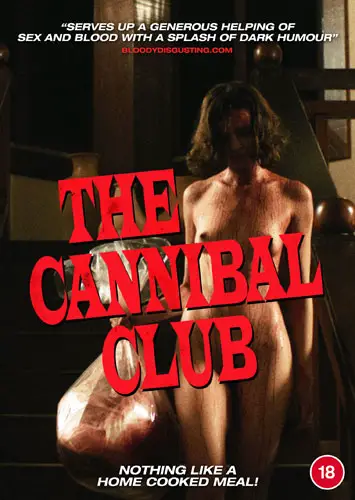 Reminiscent of low budget Brit indie Eat Locals, with elements of Eyes Wide Shut and The Freshman, it centres on Otavio and Gilda, a rich couple of the Brazilian elite who have a habit of eating their employees. She likes to seduce her lunch and he likes to 'watch'.
"Discovers a secret"
An early scene achieves Basic Instinct-levels of explicitness, but then settles down to become about as thrilling as a corporate training video.
Otavio owns a private security company and is a notable member of The Cannibal Club. When Gilda accidentally discovers a secret from Borges, a powerful congressman and the Club's leader, her and her husband's lives are in danger.
Writer/director Guto Parente keeps things ticking over, and the cast are pretty good. The score by Fernando Catatau is a superb jazz-blues mix, which lingers long after the closing credits have rolled.
Itis pretty shocking in places, so those of a nervous disposition may want to give it a wide berth; Mary Whitehouse would have been outraged by some of the content, but while the mix of flesh-chomping and steamy shenanigans spices up a familiar story, it needed a stronger second act and more polished script to make the movie really work.
"Fresh spin"
That said, I can see it working well as an LA-based remake, ideally with Paul Verhoeven giving a fresh spin to the material.
At a mere 81 minutes at least this Brazilian offering doesn't outstay its welcome, and the jet black tone is far less offensive than recent Euro releases The Ringmaster and Breeder, which left me feeling sicker than an out-of-date burger.
The Cannibal Club is released on DVD by Wildstar, £15.99