Schemers (2019) – Film Review
Director: Dave McLean
Cast: Conor Berry, Tara Lee, Sean Connor
Certificate: 15
by @Roger Crow
Like Good Vibrations and Sing Street, this is one of those films that arrived out of nowhere and is destined for classic status. Well, almost.
For those of us weaned on the glorious early offerings of Bill Forsyth, there are echoes of Gregory's Girl, but more importantly it's one of those movies that hits the ground running.
It may also owe a debt to Trainspotting with some stylistic flourishes, but best to borrow from the best film makers. And there's plenty to enjoy here. A self assuredness, a terrific cast, and bags of energy.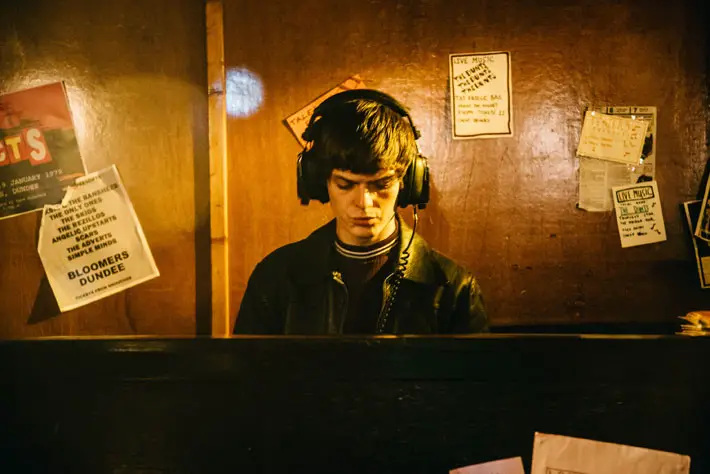 "Ambitious"
It's based on the true story surrounding music promoter David McLean's ambitious gigs in the 1980s, which included Simple Minds, XTC, Ultravox, The Skids and Iron Maiden.
It follows Davie (Conor Berry), a cocky dreamer from Dundee who is always hustling for his next buck, then blowing it on the horses. After an injury, Davie falls for stunning trainee nurse Shona (Tara Lee). Gregory's Girl fans will no doubt hear John Gordon Sinclair's classic line "She has teeth! Lovely white teeth!" as Davie falls hard for the photogenic blonde.
Little wonder he does whatever it takes to win her heart, in this case trying to run a disco. Along with friends John and Scot, the trio start promoting bands – culminating in a hugely ambitious Iron Maiden gig at the Caird Hall, Dundee. Alas, they go deep in debt with gangster Fergie.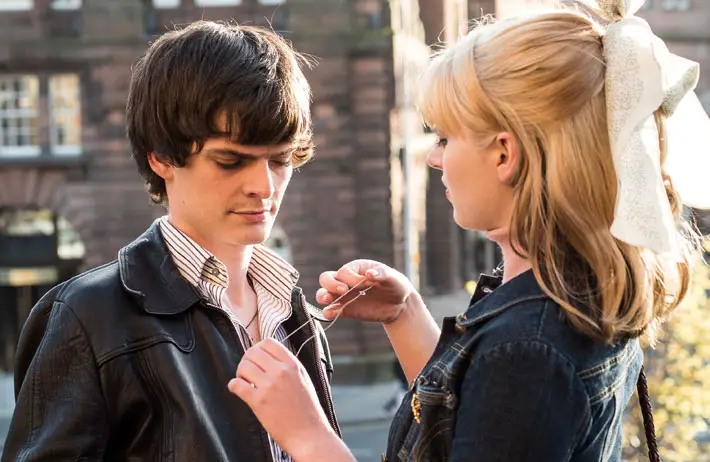 "Knowing wink"
The cast are terrific, with Conor Berry and Tara Lee destined for bigger things. Though Davie will leave many gnashing their teeth, especially when he leaves his loved ones in the lurch in the second act, those are the tried and tested mechanics of most similar films: boy meets girl; boy loses girl (because he's an idiot) and, well, you can guess the rest.
Some of the scenes are a little on the nose, such as the moment U2 are turned down for a booking over the phone, but that's also part of the joy of retro comedy dramas: that knowing wink to the audience who have the benefit of hindsight.
Clocking in around the 90-minute length, it's the perfect duration for the material. And while some of the rapid-fire Dundee patter might need subtitles, this is just the tonic for film lovers suffering from lockdown January blues.
Schemers will be available on DVD & Digital Download on 25th January