Breeder (2020) – Film Review
Director: Jens Dahl
Cast: Signe Egholm Olsen, Sara Hjort Ditlevsen, Anders Heinrichsen
Certificate: 18
by @Roger Crow
Something is rotten in the state of Denmark. Just when I thought I couldn't see a more morally bankrupt chiller than The Ringmaster, along comes this equally horrendous waste of time.
Like The Ringmaster, it opens with some promise, and the sort of house which looks like it belongs on Grand Designs. But there's an echo of The Human Centipede poster in one underwhelming shot, when a traumatised young woman arrives at the des res and leads its heroine, Mia, into a nightmare. (Her partner looks like he's sleepwalking through the scene).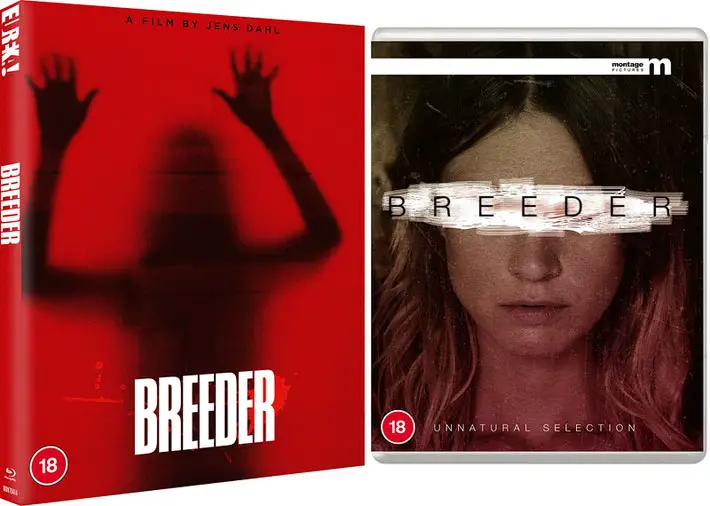 "Outstayed its welcome"
The plot: a renowned health supplement company, run by a ruthless businesswoman is selecting and abducting young women as part of an experiment bio-hacking babies' DNA to enable her clients to reverse the ageing process.
Mia, a svelte equestrian with a complex love life, goes to investigate. However, she is soon trapped, branded and tortured in a grim underground facility. Breeder is described as a "a brutal modernist survival horror".
The first few minutes look terrific on Blu-ray, and director Jens Dahl does a so-so job with the torture porn scenario. But that genre outstayed its welcome years ago, and like aforementioned Danish travesty The Ringmaster, this is another of those well shot horror thrillers whose surface gives the feel of a BBC Four scandi-noir offering.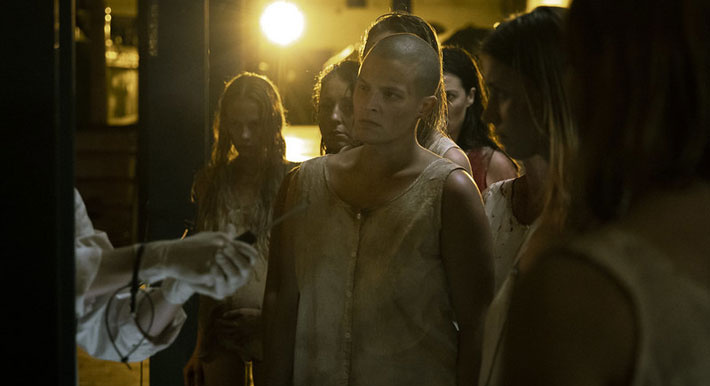 "Arthouse pretentions"
Alas, get past the arthouse pretentions and it's just another spin on the Hostel formula of innocent souls being degraded by psychopaths. And the heroine's branding scene, like the horrific piercing in The Ringmaster, is easily one of the nastiest things you'll ever sit through.
The rest of it isn't much better with a third act which has all the appeal of crawling through a sewer.
If coronavirus were a movie it would be Breeder, and like Covid, this also outstays its welcome from minute one. Truly horrendous.
SPECIAL BLU-RAY EDITION CONTENTS:
Limited Edition O-card Slipcase (First Print Run of 2000 Copies Only)
1080p presentation on Blu-ray
DTS-HD MA 5.1 audio
Optional English subtitles
Interview with director Jens Dahl and screenwriter Sissel Dalsgaard Thomsen
PLUS: A Collector's Booklet featuring a new essay by film historian Kat Ellinger
Breeder is released on Blu-ray by Eureka, £14.99