The Bezonians (2021) – Film Review
Director: Savvas D Michael
Cast: Andreas Karras, Lois Brabin-Platt, Vinnie Jones
Certificate: 18
By Roger Crow
The gangster thriller is basically a revamped Western, and if you needed further proof, this new offering from writer/director/actor Savvas D Michael ticks many of the regular boxes. There's the gang, the card game gone bad, the femme fatale, and the debt that must be paid before that High Noon-style pay-off.
Michael's previous offerings, including Original Gangster and Red Rage, featured a great look, stylish cinematography and some interesting characters, but failed to really strike cinematic gold.
I had a feeling he would one day create a classic, and though rough around the edges, this is easily his best film to date, even if it strays into the pretentious Guy Ritchie-style arena of Revolver.
It centres on Plato (a terrific Andreas Karras), who runs the Bezonians Social Club in North London, where generations of Greek immigrants have gambled away their savings and partied over the decades.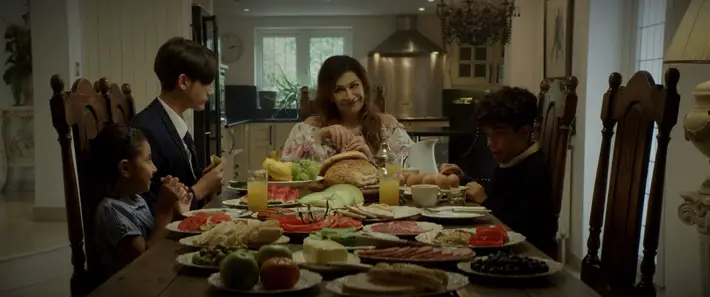 "Compelling yarn"
When Plato makes the mistake of playing poker with devious Lola, the fate of the club, as well as his life, is threatened.
Only the suave Achilles, bruiser Costas, hardhead Buster, wily Mike and neurodiverse Anthony will stand by Plato as he faces an intimidating threat from Lola's boyfriend—the fearsome Willard Greb.
Vinnie Jones has a gloried cameo as the latter, but is as menacing here as his breakthrough role in Lock, Stock and Two Smoking Barrels.
Though the opening scene could have done with some judicious pruning, The Bezonians is a strangely compelling yarn with some genuinely touching moments.
The integral card game is beautifully handled, especially for someone who finds such things on film a bit dull – probably because I never understand any game more complicated than Snap.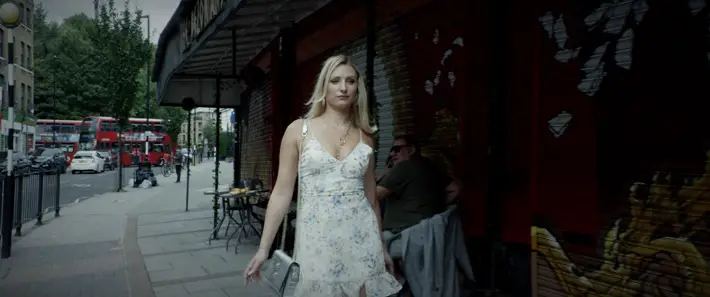 "Refreshingly different"
Lois Brabin-Platt's lethal antagonist Lola commands every scene she's in, and Jamie Crew's achingly sad moments as Anthony are utterly compelling.
Star Trek fans should look out for a fine turn from Marina Sirtis, whose retelling of the Orpheus and Eurydice legend over the breakfast table is as memorable as it is unlikely.
The study of alpha males is a little over the top at times, as is the over-egged examination of hero worship. However, full marks to cast and crew for making a refreshingly different entry in the well-worn London gangster thriller genre.
Oh, and a terrific score too, packed with some classical gems and brisk incidental music that keeps the drama ticking over.
The Bezonians will be available on DVD & Digital Download from 2nd May