Richard the Lionheart: The Complete Series – Review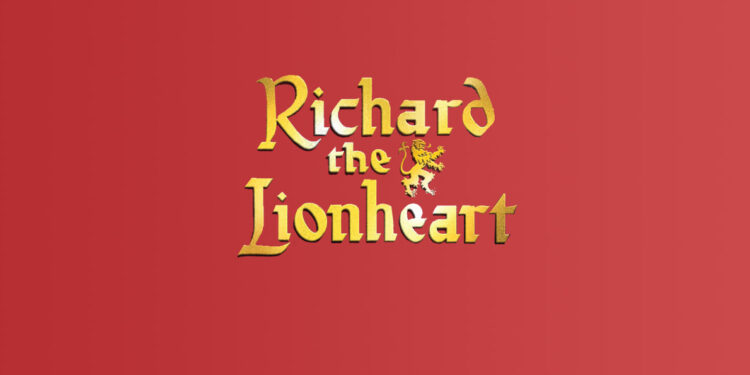 By Sarah Morgan
If you're looking for a history lesson, don't watch this series. But if derring-do is more your scene, then you're onto a winner.
Richard the Lionheart was perhaps the most ambitious of the Danzigers brothers' British TV series. The American-born but British-based producers had cut their teeth on making B-movies before adding such shows as The Vise, The Man from Interpol and The Cheaters to their CV.
Among those they employed regularly on the big screen was Irish actor Dermot Walsh, who they then cast in the lead in their most ambitious project to date.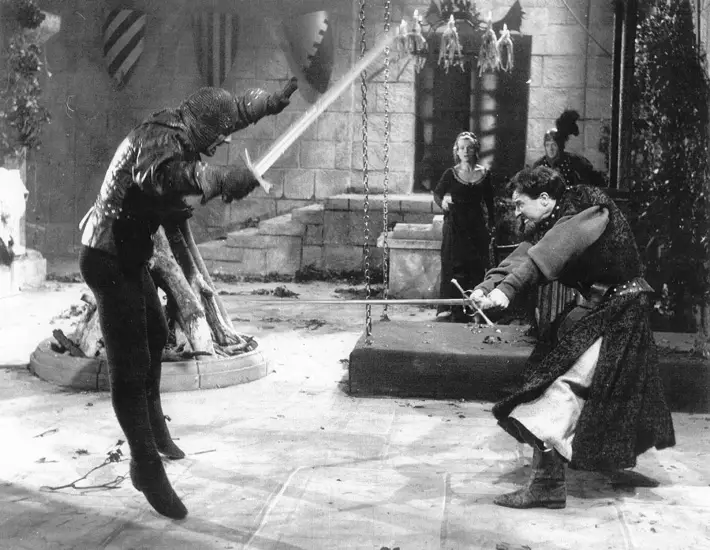 "Familiar faces"
He plays the titular Richard, depicted here as a true hero, ignoring some of the real man's rather questionable attributes. Knights are depicted as being on the path of good, with villains as downright evil – don't expect any light and shade, everything is depicted in stark black and white so the intended young audience was in no doubt who to root for.
Walsh makes a stoic Richard, with a central cast around him including Sheila Whittingham as his wife Lady Berengaria and Iain Gregory as his faithful retainer/singer Blondell. But it's Australian actor Trader Faulkner who threatens to steal the show in a number of roles, most notably as Richard's sly brother Prince John, who feels the English throne is rightfully his.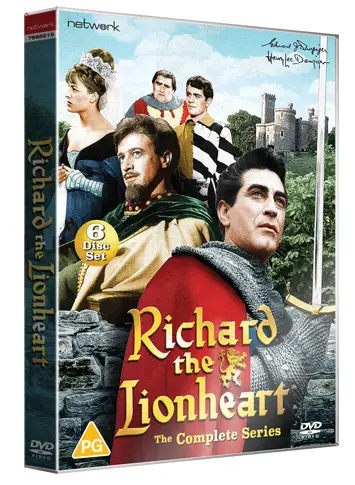 A number of other familiar faces pop up throughout the 39 episodes, including Anton Rodgers, Ronald Howard (as Robin Hood, no less), Francis Matthews, Nigel Green, Francis de Wolff and Ferdy Mayne. There's a catchy title tune by Buddy Kaye and Philip Stringer to listen out for too.
"Valuable record"
Every episode is featured across five discs in this boxset, with a sixth containing a wealth of special features, including a look back at the show itself and a documentary about the Danzigers.
Among those offering their opinions and telling anecdotes are the aforementioned Matthews, Whittingham, Gregory and Faulkner, as well as writer Brian Clemens, who didn't work on Lionheart but cut his teeth on some of the brothers' other projects.
Sadly, all five have since passed away, so if nothing else, the set is a valuable record of their work and views on an important, landmark period in British TV production.
Special Features:
● Lionheart... Remembered and The Danziger Studios Story documentaries
● Archive interviews with Sheila Whittingham, Trader Faulkner and Iain Gregory Greensleeves: 1971 presentation with commercial breaks
● Image gallery
● Colouring Book image gallery
● Limited edition booklet written by Derek Pykett
Richard the Lionheart: The Complete Series is released on six disc DVD by Network, £40