The Banishing (2020) – Film Review
Director: Christopher Smith
Cast: Jessica Brown Findlay, Sean Harris, John Lynch
Certificate: 15
by @Roger Crow
England during the 1930s, and Linus, his wife Marianne and their daughter Adelaide move into town, where he has been posted as the new reverend.
He's been hired by the Church to renew the villagers' faith, which has been lost after the disappearance of the previous reverend's family. They lived in the same creepy manor where Linus and his clan have settled into.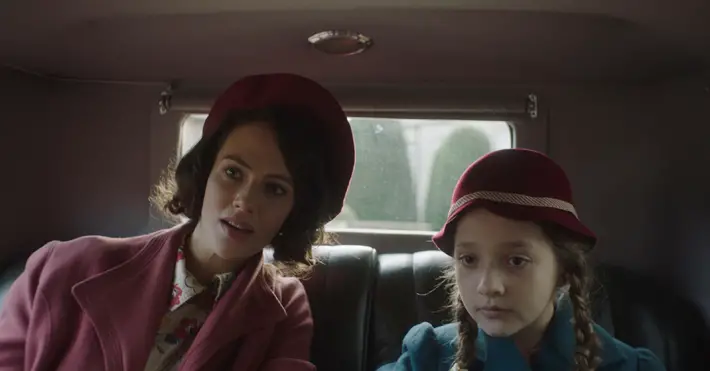 "Inspired touches"
Not long after their arrival, weird events start to occur: ghostly voices, shadowy figures dressed as monks, and Adelaide's behaviour becoming stranger by the day.
While the first act is a feast of production design, amazing wallpaper, great costumes and simmering sexual tension between troubled Linus and Marianne, things soon become a little by the numbers as we start roving round dark corridors with torches. There are plenty of genre clichés, from the faulty torch in the gloom to a baby crying in the dark. And yes, there are a few jump scares, and moments of creeping dread. But there are also inspired touches, including a fine gag with a mirror.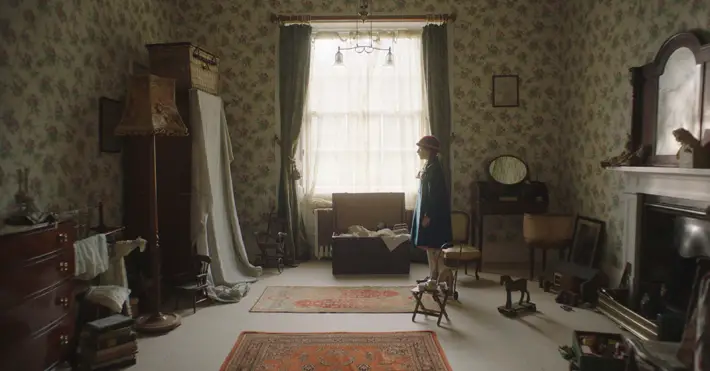 "Well constructed"
Jessica Brown Findlay sells the premise brilliantly. In fact all of the cast are great. It's well constructed, unnerving in all the right places and if you like period dramas with things going bump in the night, then you'll love it.
Not really my cup of Earl Grey in a bone China cup if you get my meaning, but it does exactly what it needs to for a period haunted house yarn.
The Banishing is in cinemas and on digital platforms now