Licence to Kill (1989) – Film Review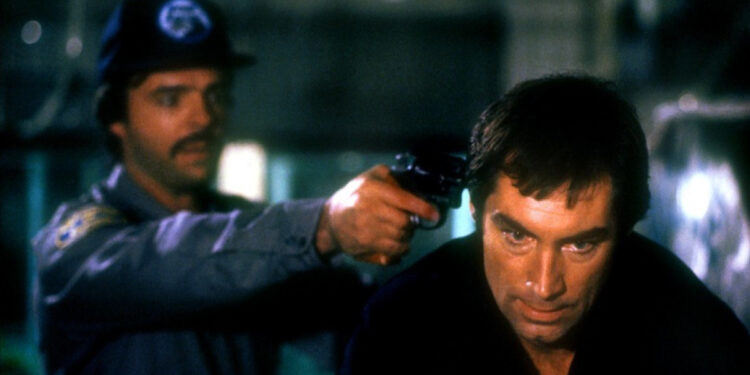 Director: John Glen
Cast: Timothy Dalton, Robert Davi, Carey Lowell
Certificate: 15
by @Roger Crow
The first time I saw Timothy Dalton's second film as 007 I had chills. Not because of his performance, which was pretty good, but because I had second degree sunburn after a day on a Newquay beach. We never forget those little details that accompany our memorable cinema trips, and yet if a film is worthwhile, it becomes more memorable than the stuff which came before or after the screening.
Thankfully that's the only time I've watched a film with sunstroke, and having missed the first five minutes on that inaugural screening, I'm not surprised this latest viewing feels fresh as a daisy. The HD version has scrubbed up better than Bond on Felix Leiter's wedding day.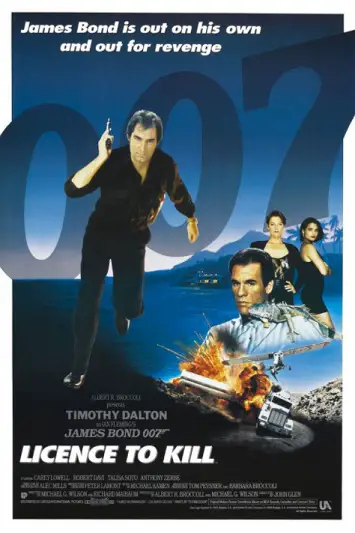 Yes, 007's sidekick, usually played by a different actor in every movie, gets a rare degree of continuity in David Hedison's reprisal of the role for the first time in a while. And that opening stunt in the Florida keys is pretty terrific. But poor old Felix, having given James a lighter as a gift, gets his legs bitten off by a shark in an unnecessarily dark scene when villain Sanchez (Robert Davi) shows what he's capable of.
"Slightly manic"
A lighter eh? Hmm, wonder if that will pay off at the end.
The whole plot about a drug lord wreaking lethal chaos was a tad too real world for the franchise. Among Sanchez's henchmen is a fresh faced Benicio Del Toro, a few years before his breakout performance in The Usual Suspects. At times he reminds me of a Latin Steve McDonald as a youth, all swagger, charisma and slightly manic. You get the feeling he's been high on his own supply for a while.
When Leiter is maimed and his bride killed, Bond seeks revenge, but MI6 refuse to back his quest, so he goes solo, fleeing from Ernest Hemingway's house. Yes, really.
007 goes undercover, gets close to Sanchez and with the aid of sexy sidekick Pam Bouvier (Carey Lowell) and a less sexy Q (Desmond Llewellyn), they tackle bad guys and eventually face off in an action scene involving a plane and a truck. All of which would have been terrific, if George Miller hadn't done the whole thing far better a few years earlier with Mad Max 2.
Everything about Licence to Kill is just okay. Gladys Knight's title song is perfectly fine. It's Gladys after all, absolute legend, but I just wish I could hear it without hearing 'Kilt' at the end.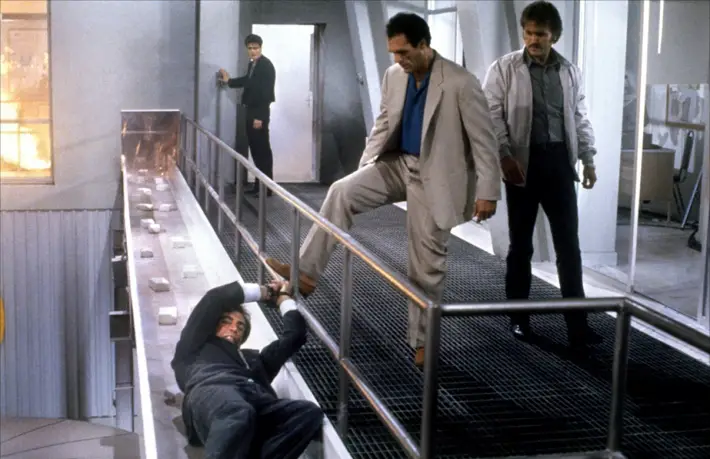 "Enjoyable watch"
The Michael Kamen score is no John Barry, but it's not the other end of the quality spectrum either (aka rubbish). Robert Davi is a great villain, but he's no Goldfinger or Silva. The problem is LTK is at times so disturbing, it feels too dark for the franchise. This was the first Bond to get a 15 certificate, though I'm amazed it's not been been downgraded to a PG by now; if you've only seen it on prime time ITV, cut to ribbons, then you've not really seen it at all.
Providing much needed comic relief is Vegas showbiz legend Wayne Newton, as crooked fundraiser Joe "Bless your heart" Butcher.
I feel for Dalton, who was a terrific Bond, but due to circumstances wound up on hold while 007 went on hiatus for six years. In a perfect world, comics legend Frank Miller would write a Dark Knight Returns-style 007 movie where an aged Bond comes out of retirement for one last mission. Timothy would be perfect to round off his tenure as Ian Fleming's Martini-soaked sleuth.
Licence to Kill may not be perfect, but it's an enjoyable watch, and if you're a fan of Spectre, look out for the same ornate lift used at the start of that movie in one scene when Bond cocks his gun.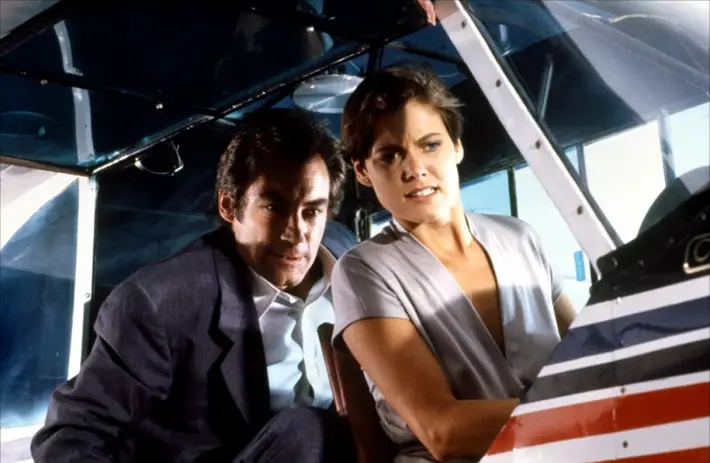 "Deserved better"
The eighties were a pretty bad decade for you know who, but there was still plenty of life in the old dog. And even Felix was feeling a lot more optimistic by the end of the movie, with a finale that felt at odds with the darkness of the first act. I'm all for a light at the end of the tunnel, but this was more sitcom epilogue than gritty Bond finale.
James Bond did of course return, but sans Dalton, who really deserved better; just his delivery of 'Carcharodon carcharias' deserves a round of applause.
Director John Glen also bowed after this offering having helmed all five of the eighties Bonds, but at least by the time Blighty's most universal export returned, he was firing on all cylinders again with a new face, fresh director, and a licence to thrill…
Licence to Kill is currently streaming on Amazon Prime