Rambo: Last Blood (2019) – Film Review
Director: Adrian Grunberg
Cast: Sylvester Stallone, Paz Vega, Yvette Monreal
Certificate: 18
by Roger Crow / @RogerCrow
The thought of a seventysomething Rambo seemed laughable in the 1980s, when Sylvester Stallone's First Blood became a surprise hit. At the peak of his powers, John Rambo was a mesmerising screen presence; a grunting, often incoherent Vietnam veteran whose trip to Oregon to catch up with an old army buddy was met with hostility by the local police. It seemed extreme back then, but these days? Not so much.
Though a modest hit on the big screen, First Blood surfed the wave of the home video explosion. I'll never forget watching it at school one Christmas while our form tutor made us all milkshakes. You never forget a great teacher.
Of course the rest is well documented, from the mid-eighties when Rambo rewrote the end of the Vietnam war, to the enjoyably silly Rambo III, when he fought with rebels against crazed Russian forces while rescuing his old army trainer. By 2008, he was hoping Matthew Marsden would take over his role in the woeful Rambo. The amiable Midlander didn't but, aged around 72, Sly returned to the role in a triumph of stubbornness over common sense.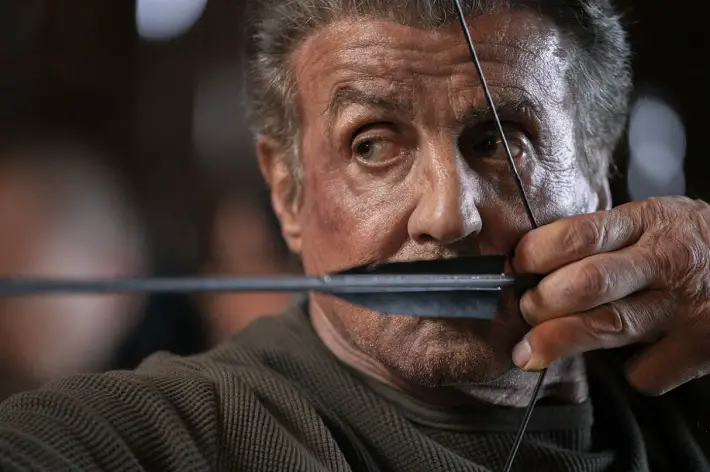 "Extreme violence"
It's essentially Taken meets Home Alone as Rambo spends the first act showing off his well-fortified homestead to Gabriela, his friend's granddaughter, so we get the lay of the land. "Why build all these tunnels?", she wonders in a clunky bit of foreshadowing. Because that's what John loves doing, and you wonder whether that might just pay off in the third act.
When Gabriela disappears in Mexico, Rambo decides to free her from the clutches of local cartels. So, following the inevitable scenes of Rambo being all zen and peace loving, he unleashes a trail of carnage, stabbing, slashing and breaking anything that gets in his way. I feel for any bloke who went to read the gas meter at the place where Gabriela is being kept.
Inevitably, the bad guys track John down to his home and, like the finale of Skyfall, with torture porn scenes of extreme violence, Rambo dispatches the army of imbeciles.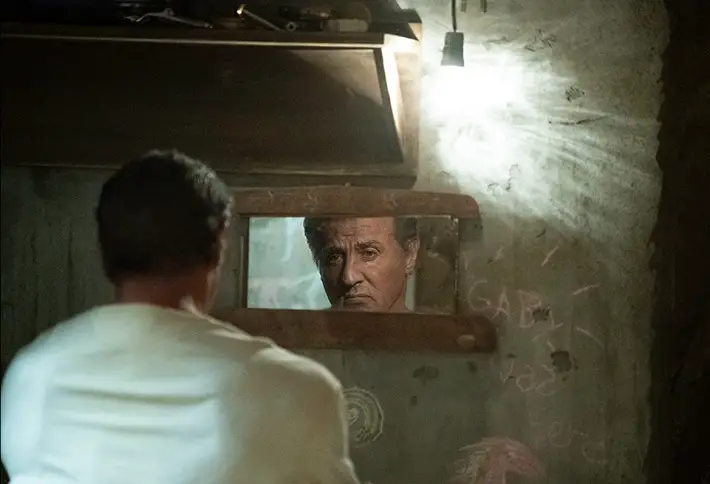 "Definitely for the fans"
Yes, it's utterly over the top (no pun intended arm-wrestling fans), but Sly has always known how to wring every last drop from a franchise, and this does exactly what you'd expect.
At 89 minutes it's the perfect length, and Stallone looks incredible, even if subtitles are recommended. The closing titles, which flashback to all the films, are definitely for the fans like me. I do wonder what the teens make of a seventysomething one-man army. Can the selfie generation take Rambo to their hearts, or is the sight of a pensioner gutting generic villains just too weird?
There are echoes of John Wayne in Brannigan, who was obviously playing the macho crime buster a few years before his death (slightly younger than Sly here).
The villains are utterly forgettable, but if you don't mind the ultra-violence and ridiculous final moment, this is strangely compelling. Absolute tosh, but well put together tosh. But have a rest now, John. You've killed every bad guy in existence. Get your slippers out and put your feet up.
'Rambo: Last Blood' is on Amazon Prime