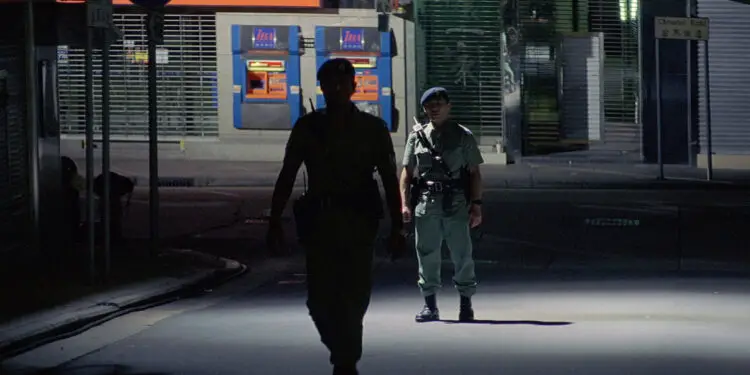 Director: Johnnie To
Cast: Simon Yam, Maggie Shiu, Lam Suet
Certificate: 15
By Roger Crow
There's rarely a dull moment in this 2003 crime thriller from director Johnnie To.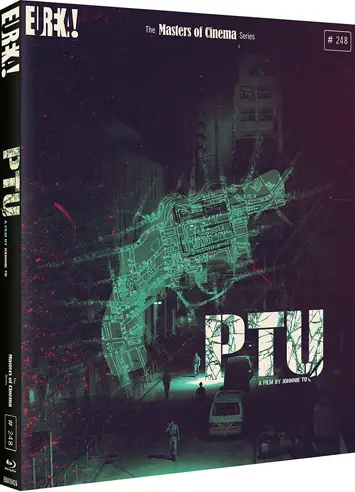 Set in the mean, neon-lit streets of Hong Kong, the often compelling drama orbits around a stolen police gun which triggers an extraordinary series of events.
Sergeant Lo (Lam Suet) is having one of the worst nights of his career. After his car is vandalised, the law enforcer is then beaten up. As two gangs prepare to go to war, Lo is caught in the crossfire. Meanwhile, Vice Squad and Homicide Units are involved in their own turf war. Lo's one hope for saving his job and his reputation is a maverick Police Tactical Unit squad.
"Dying breaths"
Treading a fine line between comedy and thriller, PTU is one of those movies where you have to believe the cartoon-style levels of violence.
Pity the poor guy who is stabbed in the back, and then marvel at his ability to hail a taxi. Naturally it's only a matter of time before the driver realises the state of his passenger and does a runner. So with his dying breaths, our doomed victim managed to steer the vehicle a distance before he calls it a day.
If you're tired of mean and moody urban crime thrillers involving hackneyed gangsters and cops, then PTU is a breath of fresh air. There's even a gag involving a banana skin. Yes, at times it's that subtle.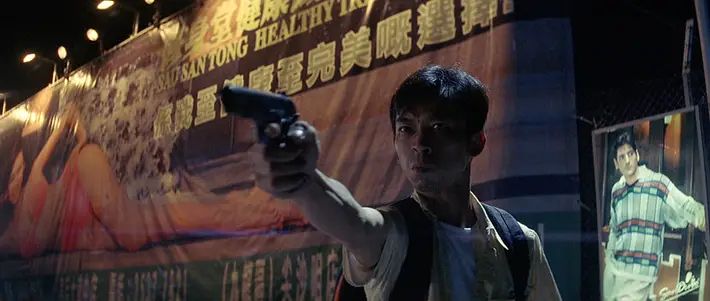 "Colours pop"
The fine cast, including Simon Yam, Maggie Shiu and Lam Suet, do a splendid job of sustaining the attention throughout.
I wouldn't be too surprised if Hollywood decided to adapt it for an English language thriller. Yes, even after all these years since the movie was first released. For now, best to soak up the original HD version, and just watch those colours pop.
Obviously it won't be for all tastes, but if you like the works of John Woo and Jackie Chan, then PTU may also appeal.
Special Edition Blu-ray Contains:
Limited Edition O-Card Slipcase featuring new artwork by Grégory Sacré (Gokaiju)
1080p presentation on Blu-ray
Cantonese audio (DTS-HD MA 5.1 and LPCM 2.0 options)
Optional English dubbed audio
Optional English Subtitles and English SDH
Brand new feature length audio commentary by Asian film expert Frank Djeng (NY Asian Film Festival)
Archival interview with director Johnnie To
Archival interview with actor Simon Yam
Archival interview with actress Maggie Siu
Trailers
PLUS: A Collector's Booklet featuring new writing by David West (NEO Magazine)
PTU is released on Blu-ray by Eureka, £20.99