Prophecy (1979) – Film Review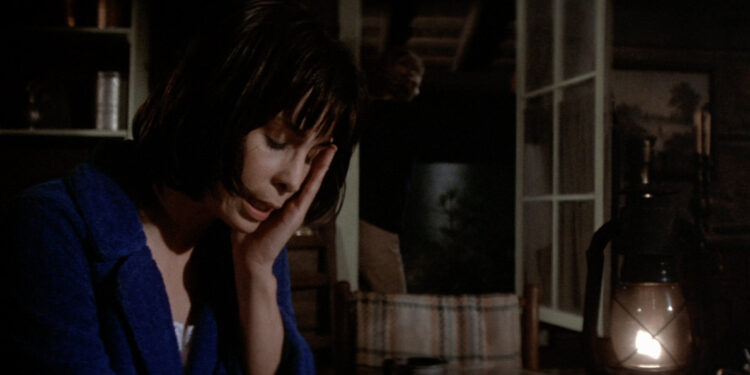 Director: John Frankenheimer
Cast: Talia Shire, Robert Foxworth, Armand Assante
Certificate: 15
By Sarah Morgan
The Exorcist and Jaws have a lot to answer for.
Following the success of the former film in 1973, various satanic movies were made, including The Omen, which was written by David Seltzer.
Then, in 1975, Steven Spielberg turned Peter Benchley's blockbusting novel Jaws into a cinematic phenomenon, and a glut of copycats featuring rampaging creatures followed.
It could be said that Prophecy, released in 1979, takes elements from both, and yet manages to be less than the sum of its parts.
"Bizarre events"
Seltzer penned the screenplay, which follows the experiences of holier-than-thou medic Robert Verne. He swaps his inner city practice for the wilderness of Maine after being asked to deliver his opinion on a battle between a lumber/papermill company and the local Native Americans who claim the incomers are disturbing sacred land.
Verne takes his cello-playing wife Maggie with him, little realising she's pregnant with a child he claims he doesn't want. On their arrival, they witness the conflict first hand and side with the tribespeople.
A series of murders have already taken place and there are more to come. While the lumber firm claims the locals are behind the slayings, a series of bizarre events and puzzling evidence suggests the real killer could be a mythical beast – although Verne suspects something more troubling is afoot…
Robert Foxworth and Talia Shire play the Vernes, with Armand Assante as the hotheaded but well-meaning spokesperson for the Native Americans. They all do their best with the frankly bonkers script, not to mention the pretty terrible creature that is central to the plot – it's completely unconvincing, so it would have been better if we'd seen less of it, or even not seen it at all.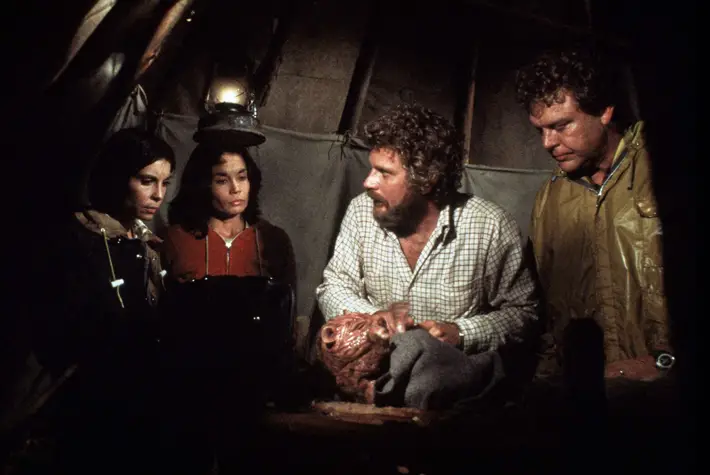 "Ropey"
If you compare Prophecy's special effects to those of Alien, released the same year, you can see just how ropey they truly are.
What's perhaps most surprising is that a film-maker of the calibre of John Frankenheimer made such schlock. He was the acclaimed director of such classics as The Manchurian Candidate, Seconds, French Connection II and The Birdman of Alcatraz. He claimed he'd always wanted to make a monster movie, so it's a shame he couldn't turn this one into something genuinely scary rather than mirth-making.
Prophecy does, however, include an eco-warning, which remains true today – don't mess with Mother Nature, or you'll regret it.
SPECIAL EDITION BLU-RAY CONTAINS:
Limited Edition O-Card Slipcase featuring new artwork by Darren Wheeling [First Print Run of 2000 copies only
1080p presentation on Blu-ray from a High Definition transfer
Optional English SDH Subtitles
New feature length audio commentary by Richard Harland Smith
New feature length audio commentary by film writers Lee Gambin & Emma Westwood
New interview with screenwriter David Seltzer
New interview with mime artist Tom McLoughlin
Original Theatrical Trailer
PLUS: A LIMITED EDITION Collector's Booklet featuring new writing by Craig Ian Mann; and an archival interview [First Print Run of 2000 copies only]
Prophecy is released on Blu-ray by Eureka, £20.99