Mindwarp (1990) – Film Review
Director: Steve Barnett
Cast: Bruce Campbell, Angus Scrimm, Marta Alicia
Certificate: 18
by Sarah Morgan
Here's how to make a low-budget horror and/or sci-fi movie – think of as many tropes as possible, find a genre icon and set the camera rolling.
That seems to have been the approach taken by the makers of Mindwarp.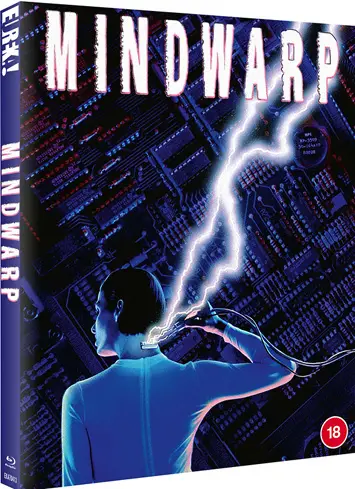 It was the first of three movies released by the short-lived Fangoria Films production company, a spin-off from the much-admired Fangoria horror film magazine.
Mindwarp takes place in 2037, a time when the Earth has been deserted by most of the human race, who now inhabit a sealed biosphere. They can plug themselves into the mainframe, allowing them to experience anything they please.
"Enjoyable if undemanding"
One such resident, Judy (Marta Alicia), has grown tired of her lot, so is sent to explore the outside world, which is home to a handful of uncivilised scavengers battling terrible conditions caused by the destruction of the ozone layer.
Judy is rescued from certain death by Stover, a rather handsome and sensitive individual who appears to have escaped the mutations suffered by others living outside the biosphere. They form a bond, but are unceremoniously pulled apart when they're captured by the mysterious Seer who wants to use them for his own villainous ends.
But there are further twists to come before Judy faces her ultimate destiny.
As long as you're not expecting Citizen Kane with monsters and spaceships, Mindwarp is a rather enjoyable if undemanding romp. Plus it has the added bonus of featuring a likeable performance from genre legend Bruce Campbell as Stover. He was already famous for the Evil Dead franchise, and his character here isn't that far removed from Ash, so fans will no doubt lap it up.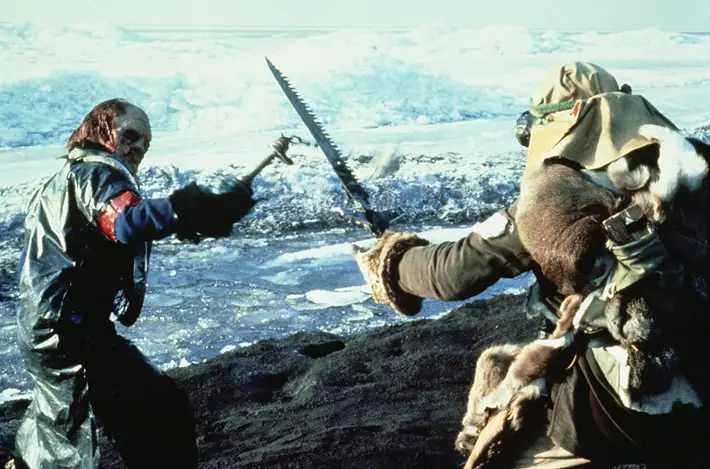 "A lot of fun"
The plot is reminiscent of The Matrix, but predates it by seven years, while the overall look was clearly influenced by Mad Max.
Steve Barnett's directorial career hasn't exactly blossomed in the period since, but he clearly has a good eye because he's well-respected in post-production work, having contributed to such acclaimed films as Life of Pi, Sideways, and Kenneth Branagh's forthcoming remake of Death on the Nile.
The screenplay, meanwhile, is credited to Henry Dominick, the pseudonym of John Brancato and Michael Ferris, who also worked on The Net, The Game and Terminator Salvation.
Is Mindwarp a classic sci-fi-horror movie? Absolutely not. Does it look as if it was shot on a shoestring budget? Definitely. Is it full of clichés? Pretty much. But is it a lot of fun too? Oh yes indeed.
Mindwarp is released on Blu-ray by Eureka, £20.99