How To Choose An Eye Doctor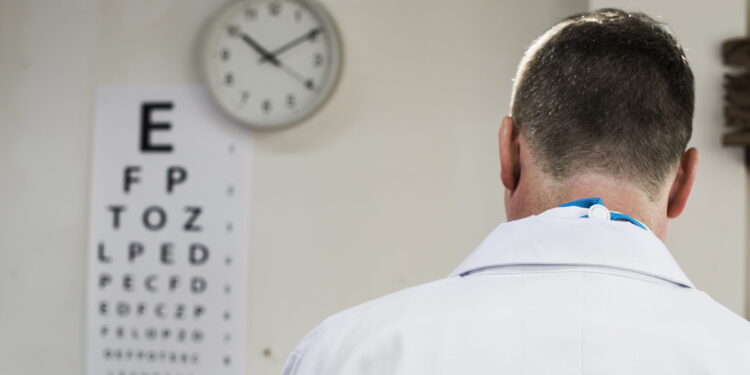 The eye is a window to the world; you need to choose the right eye doctor that can tend to your eyes regardless of the peculiarities. Your eye doctor has to help you see clearly and guide you in protecting your vision.
Whether you have never been to an eye doctor before or need a change, choosing an eye doctor can be challenging. It's beyond looking through a collection of prescription glasses online.
Out there and around you, you'll find a reservoir of qualified and experienced eye doctors. These people can help you achieve your goal of better eye health; the trick is always knowing what to look out for. In the United States, there are no less than 60,000 professionals you'll consider eye doctors. That means there's a lot available; the dilemma is knowing who to settle for.
Choosing Between an Optometrist, Ophthalmologist, and Optician
While we'll make your decision easier by providing tips, we think it's important you understand the professionals you'll consider as eye doctors; the optometrist, ophthalmologist, and optician.
Let's start with optometrists; these eye doctors treat some form of eye diseases and prescribe medications. They do not under any circumstance perform eye surgeries.
Ophthalmologists attend medical schools where they are trained to treat all forms of eye diseases, prescribe medications, and perform eye surgeries.
On the other hand, opticians are healthcare professionals that assist optometrists and ophthalmologists in the diagnosis and treatment of eye problems. Usually, opticians determine the best eye lens, interpret eye prescriptions, and verify eye-related products.
These three professionals are collectively involved in the overall eye health of their patients.
Having explained these eye care professionals' roles and duties, how then do you choose one who is best for you. Here are six tips that will make it simpler in selecting the right eye doctor for you.
What Is The Type of Eye Care You Need
With your understanding of the 3 O's, you should be able to differentiate by now which of the O's will serve your needs better.
For instance, if all you'll be needing is someone to ensure that your lens prescription is up to date, an optician is best suited for your needs. However, if it's just general eye care, you can settle for either an Optometrist or ophthalmologist.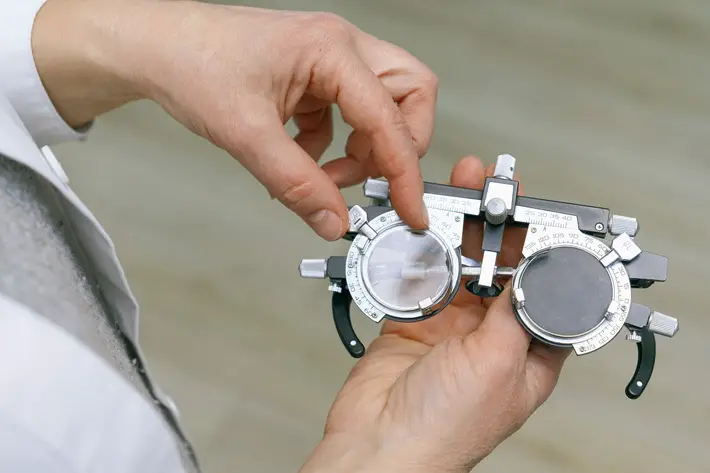 Employ The Power of Recommendation
There's rarely a better way to arrive at the right eye doctor than asking within your circle. Look through your circle; there will be someone who rarely complains about their eyes, eyeglasses, or eye doctor. They are likely to be able to offer you the best answer.
You can also extend your network to asking your general health physician, your coworkers, or anyone that you know wear glasses. In the end, you'll arrive at the right eye doctor for you.
Do a Thorough Research and Checks
By now, you are likely to have penned down a couple of names from your referrals; it's now up to you to find a way to verify the claims of your loved ones.
Try to know the years of practice, their specialization, their availability, and professional affiliations. Look through their website or place a call through to their office, ask the relevant questions, and you are likely to get the right answers.
Ensure The Price is Right
You cannot choose an eye doctor that does not fit into your price range of what you've budgeted for your eye health. If it's too exorbitant that your health insurance cannot cover it, maybe you need to continue your search.
What's the point in going to a place where you cannot afford their service. Know their fees before receiving any form of treatment or consultation; this will save you from embarrassment.
What is the Technology Being Used
Today, eye doctors have learned to leverage the power of technologies. That's the more reason you should choose an eye doctor that utilize the right tools and technologies in examining and treating eye conditions.
You know that technology brings about speed, the accuracy of diagnosis, and treatment; that's why the best eye doctors are those that have caught on with the use of technologies.
Availability
Never overlook this point in choosing an eye doctor; you won't know when your eye health will require attention. That's more why you should opt for a professional that is always available.
It's of no use if you call your eye doctor and they will not be available for the next three weeks. Settle for an eye doctor ready to fit you in for an eye check and consultation at a convenient time for you.
By following these six tips, you are closer to choosing the best eye doctor to cater to your vision and eye health.