Inferno of Torture (1969) – Film Review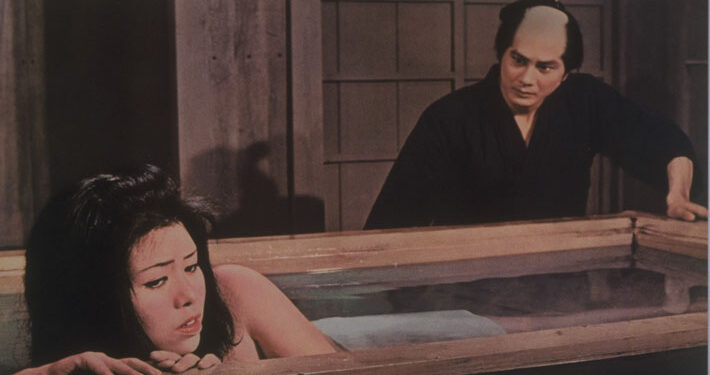 Director: Teruo Ishii
Cast: Benoît Teruo Yoshida, Masumi Tachibana, Asao Koike
Certificate: 18
by Sarah Morgan
Here's a quick piece of advice: do not make the same mistake as me by watching this movie while eating. Its content really is enough to put you off your chicken dinner.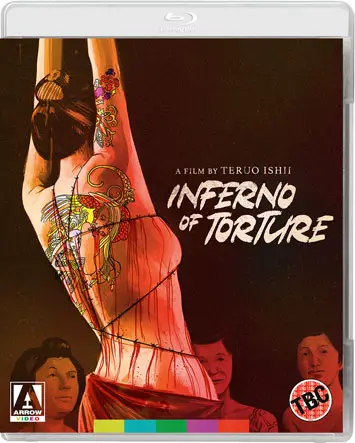 And yes, I know, the title should have given me a clue, but I really wasn't expecting it to be quite so strong; there were moments when I was hurriedly pressing the fast forward button so that I didn't see somebody getting their eyes poked out by a sharp stick, as well as women being raped and brutalised in various other ways.
"Gloriously lurid"
I have to confess that I was previously unaware of the work of director Teruo Ishii, a legend of Japanese exploitation cinema whose previous films had such gloriously lurid titles as Shogun's Joys of Torture and Horrors of Malformed Men. He was hugely prolific and produced martial arts, science fiction, horror and noir films, but is perhaps best known for his work in the Ero guro (erotic-grotesque) genre.
Inferno of Torture certainly falls into that category. It's a period tale set in the late Edo period. Women are forced to work as geishas at a brothel whose clientele are allowed to carry out their every desire – no matter how perverse – on the staff.
Two skilled tattoo artists also use them as their personal canvases, honing their art on the women's perfect skin. One geisha, who's agreed to work at the brothel for two years to pay off a debt, becomes their personal battleground. When she and one of the artists fall in love, the establishment's cruel madam finds a perverse way to keep everyone in line.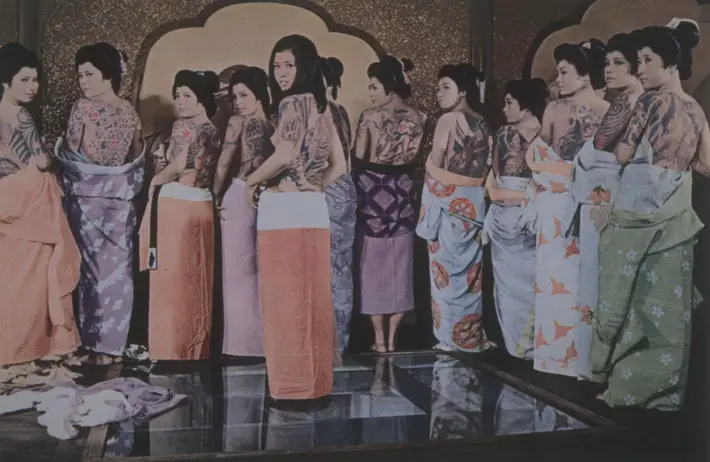 "Gut-wrenching insight"
Inferno of Torture is a quite bizarre and visually arresting film. Although impressed by its craftsmanship, I can't describe it as enjoyable. Calling it a 'curiosity piece' doesn't really fit either; it makes it sound far too cosy.
Instead, the movie is a gut-wrenching insight into human depravity, mixing sex, death and pain. It's not one to watch with your family – and remember to put those snacks away before switching on; you won't want them once the film begins, and by the time of the shock ending, it's smelling salts rather that salted peanuts that you'll need.
SPECIAL EDITION CONTENTS:
• High Definition Blu-ray (1080p) presentation
• Original uncompressed mono audio
• Optional English subtitles
• Audio Commentary by Japanese cinema expert Tom Mes
• Erotic Grotesque Nonsense & the Foundations of Japan's Cult Counterculture - a condensed version of Jasper Sharp's Miskatonic Institute lecture
• Trailer
• Reversible sleeve featuring original and newly-commissioned artwork by Jacob Phillips
Inferno of Torture is released on Blu-ray by Arrow, £24.99