Hawk the Slayer (1980) – Film Review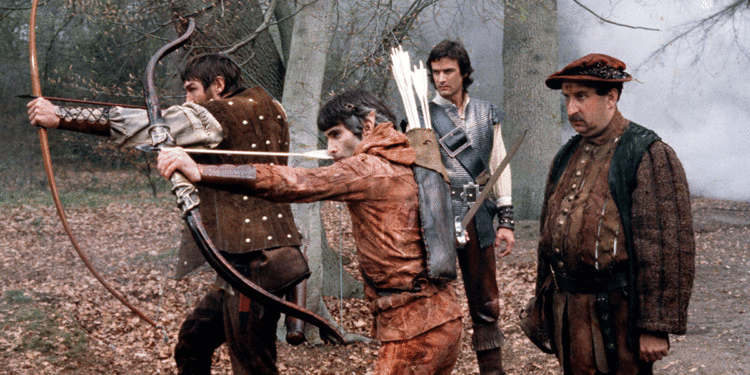 Director: Terry Marcel
Cast: John Terry, Jack Palance, Bernard Bresslaw
Certificate: PG
by @Roger Crow
Forty years ago I was so inspired by the trailer for Hawk the Slayer, I wrote a fantasy novella for my English assignment. Though 'Mindsword' is still collecting dust, the memory of Hawk lives on with millions of fellow geeks.
Anyone who's owned a copy of the Spaced DVD will know one of the menu commands features the sound bite 'Hawk the Slayer's rubbish!'
And yes, parts of it are, but in the days before Peter Jackson made the fantasy movie genre respectable with his Tolkien-inspired epics, HTS was a bold, low budget offering from Terry Marcel.
Who he? Well, his daughter Rosie (who looks like one of the elves from Lord of the Rings), is more famous for propping up Holby City for a decade or more. (By strange coincidence I was watching his long forgotten 1987 offering Jane and the Lost City when the offer to review 'Hawk'came in).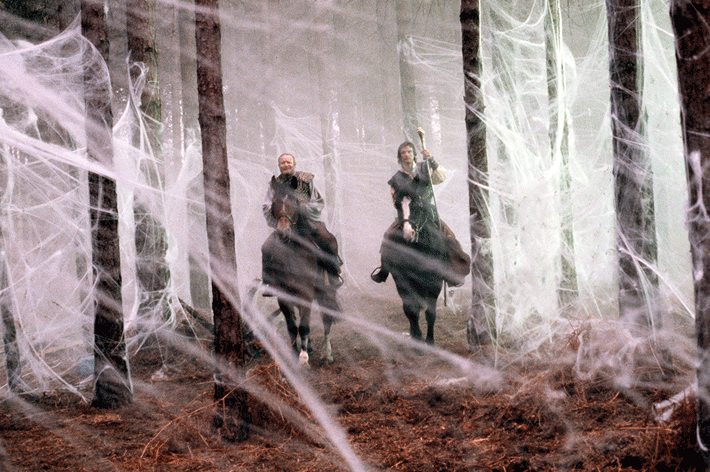 "Playing it straight"
So, is it worth a look? Well, a definite yes. I wouldn't go so far as to read the novelisation, which I used to see on regular visits to my local discount bookshop, but just look at the calibre of that cast: Jack Palance giving a stellar performance as the bad guy, Voltan – this was around the same time he chewed the scenery in a Buck Rogers double bill on TV; John Terry, who later played Felix Leiter in The Living Daylights, as Hawk. And so many other familiar faces, including Carry On legend Bernard Breslaw; the brilliant Annette Crosbie; Peter O'Farrell, who later popped up in Ridley Scott's Legend; Warren Clarke, and Rocky Horror Show veteran Patricia Quinn.
Hammer veteran (and Roger 'Queen' Taylor lookalike) Shane Briant is also rather good as the villainous Drogo – son of Voltan; he was also in the wondrous Captain Kronos, which shares the same creative DNA as this gem.
It's easy to poke fun at the fantasy genre. After all, elves, wizards and the like can be pure panto, but the key is playing it straight with an element of humour. "Would it were that simple," as Hawk comments at one point, (years before it became a standout comedy moment from Hail, Caesar!).
At times Hawk The Slayer is so earnest, but stick with it.
Roy Kinnear adds comic relief during one of Voltan's murderous assaults; Graham Stark is terrific as the comedy foil to Bresslaw's giant. And a running gag denying Bresslaw's character of food also adds a necessary lightness to the proceedings.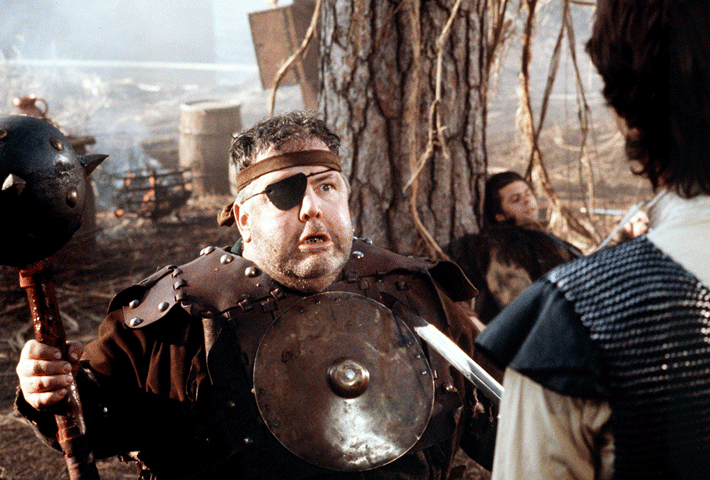 "Stands up rather well"
With nods to Michael Moorcock, The Seven Samurai and Sergio Leone Westerns, with a prog rock/Jeff Wayne/Ennio Morricone-inflected score, it's as much of a shining gem as the glowing jewel in the hero's pommel – very handy for identifying the hero in a mist-saturated forest battle.
The costumes look like they're off the peg (not a mud fleck on many an outlaw's jerkin), but given the limited budget, the movie stands up rather well.
Supporting character Crow the Elf was way ahead of his time, with his lightning-fast bow skills offering a taste of Legolas's 21 years before Orlando Bloom became an overnight star.
Spearheading a string of eighties fantasy flicks such as Clash of the Titans, Excalibur, The Sword and the Sorceror, Conan the Barbarian, Krull, the aforementioned Legend, and Willow, it's great to see this Hawk soar once more.
Though there are plenty of suggestions of a sequel at the end, that never happened. However, some canny producer would be wise to stage a remake, and I would be first in line to see it, when cinemas eventually re-open.
Hawk the Slayer is currently showing on a double bill with The Medusa Touch on Network on Air