For Your Eyes Only (1981) – Film Review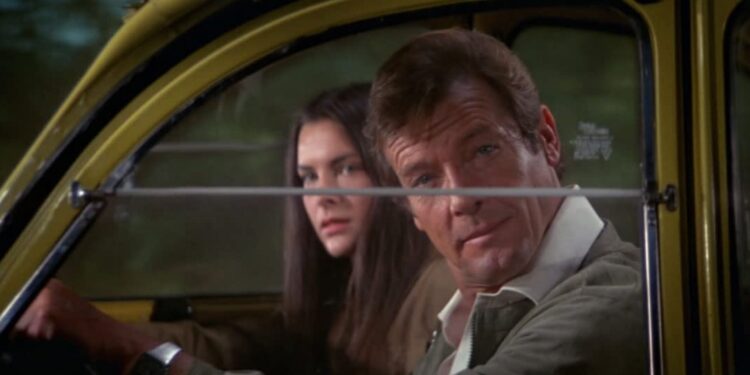 Director: John Glen
Cast: Roger Moore, Carole Bouquet, Topol
Certificate: PG
by @Roger Crow
It was the summer of 1981 and I couldn't wait for the next 007 movie. I'd bought the Marvel Comics adaptation from my local newsagent, and could only imagine how exciting the new film would be. After all, Moonraker had been the best Bond so far, and the next one had to be even better, right?
Well, not quite.
When I went to see it one Thursday night with my folks, it was a major letdown.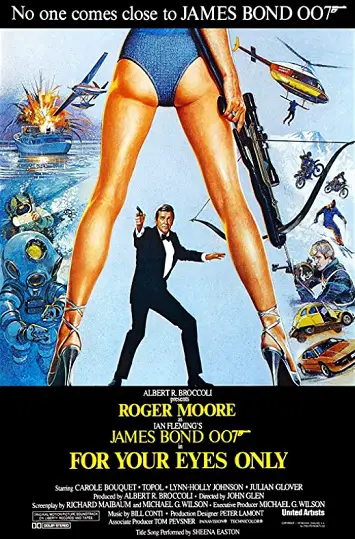 We open with a nice throwback to On Her Majesty's Secret Service, and Bond visiting the grave of his dear departed Tracy. After being picked up by helicopter (piloted by Citizen Smith's George Sweeney), 007 is soon in danger once more when the pilot is killed and he is left to try and keep the chopper airborne.
"Humdrum"
Two interesting bits of trivia. The action takes place over the same area that would become the Millennium Dome, as used in 1999's The World is Not Enough, and John Hollis plays Blofeld (voiced by series regular Robert Rietti). Hollis helped prop up a string of blockbusters, including the early Superman films, and was also Lando's aide in The Empire Strikes Back.
While wheelchair-bound Blofeld operates the chopper via remote control, Bond gets wise to his scheme, hooks him onto the helicopter skid and drops him down a chimney.
But not before Blofeld utters that line. "Mr Bond! We can do a deal! I'll buy you a delicatessen! In stainless steel!"
Yes, the ravings of a madman. If only anything that followed were as bizarre.
Cue the opening titles, and a year after finding fame on Esther Rantzen's TV show The Big Time, Sheena Easton not only belts out the slightly wishy-washy title theme, but also appears in the credits, a first for a vocalist in the franchise.
What follows ranks as one of the dullest entries in the series as a bunch of humdrum characters pootle about while chasing after the Atac device, a McGuffin so dull, it looks like it was knocked up on Blue Peter.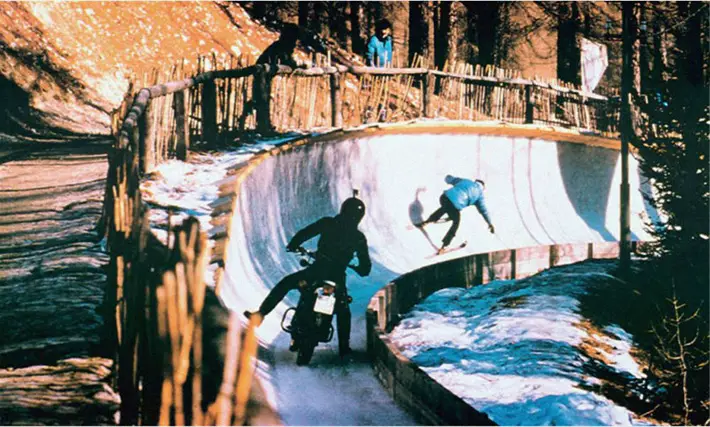 "Feels like a knock-off"
It's a gizmo used by the Ministry of Defence to communicate and co-ordinate the Royal Navy's fleet of Polaris submarines. (Whether Emily Atack has a similar gift is doubtful, but she would be a terrific addition to the next movie).
Carole Bouquet is stunning as the heroine Melina, seeking vengeance for the death of her parents. Naturally she crosses paths with Bond and they stage a daring escape from a killer's goons… in a Citroen 2CV. Okay, nice to do something a bit different rather than using yet another super car, but Bill Conti's theme leaves a lot to be desired. In fact the whole movie feels like a James Bond knock-off that just happens to star Roger Moore.
There's a sub-plot involving Lynn Holly Johnson's besotted ice skater Bibi; Topol's nut-chomping shady character Columbo, and Julian Glover also pops up, looking like he'd rather be on the set of The Empire Strikes Back. Charles Dance makes an early appearance as a henchman, and Pierce Brosnan's former partner Cassandra Harris adds glamour as a sacrificial pawn.
Bond clashes with a generic killer (Michael Gothard), who he then pushes off a cliff. Roger Moore apparently had problems with the morality of this scene, though I'm guessing the opener when Bond drops a disabled psychopath into a chimney was fine.
There's an underwater scene which looks nice, but lacks the energy of the Thunderball set pieces, and to paraphrase former villain Drax, things proceed with the tedious inevitability of an unloved season.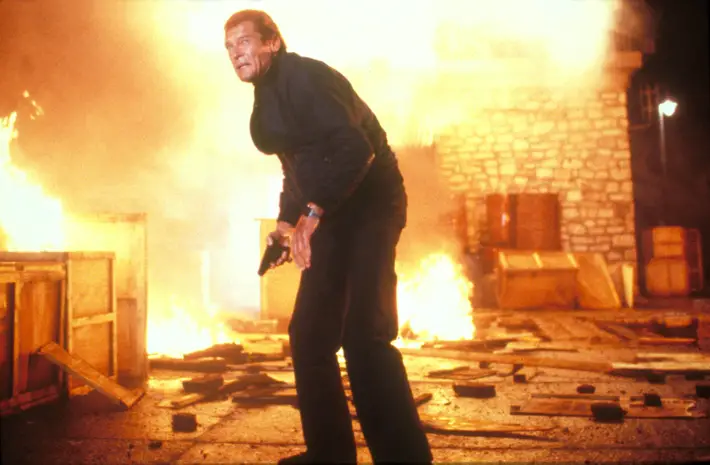 "Decidedly average"
As stunning as she is, Ms Bouquet and Moore share zero chemistry, and while there's a great ski chase (care of Willy Bognor), even the finale involving Bond making a death-defying ascent up a cliff feels a bit yawnsome. There is one great stunt, and a compelling piece of shoelace-related ingenuity, but that's about it.
And just when you think things can't get any worse, there's a mis-judged finale involving Janet Brown's Margaret Thatcher and a parrot (owned by OHMSS star Diana Rigg). Thankfully John Wells' Dennis Thatcher is rather amusing.
Without John Barry's score, Ken Adam's set or direction by the likes of Lewis Gilbert or Guy Hamilton, Bond 12 is a mess.
Richard Maibaum and Michael G Wilson's screenplay is decidedly average, and the whole thing feels like the producers got a package deal to Greece and did everything on the cheap.
On the plus side, the remastered version looks terrific in HD, and… that's about it.
Had every copy been dropped into Blofeld's chimney, it would not be the worst thing in the world. (For a film centred on submarines, it's apt that this is so sub-standard).
Sadly, things didn't get much better a couple of years later, but that's another review for another time.
For Your Eyes Only is currently streaming on Amazon Prime