Death in the Garden (1956) – Film Review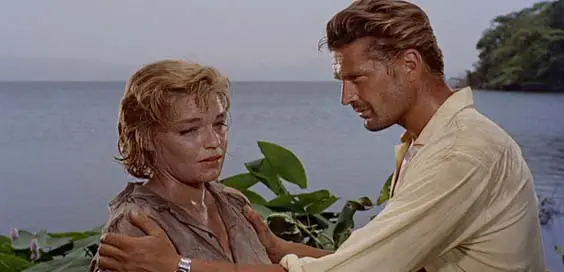 Director: Luis Buñuel
Cast: Simon Signoret, Charles Vanel, Georges Marchal
Certificate: 12
by Sarah Morgan
Luis Buñuel is one of cinema's most fascinating film-makers, a man who broke boundaries. Cineastes out there will immediately think of his short surrealist masterpiece Un Chien Andalou, a collaboration with his friend, the artist Salvador Dali, which was followed by the longer L'Age d'Or.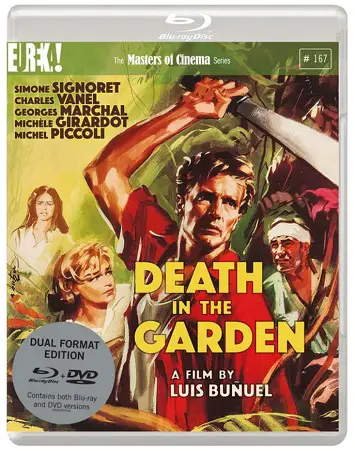 Apart from those two offerings, which are still hugely influential and startling today, Bunuel's other famous movie is Belle du Jour, starring a young Catherine Deneuve as a bored, wealthy housewife who livens up her existence by spending her days working in a brothel.
"Curious"
Un Chien Andalou and L'Age d'Or were made in the 1920s and 1930s, and Belle du Jour in the mid-1960s. The 30-year period in-between is a curious one. Bunuel made no films at all from 1933 to 1947; he then spent the next years working solely in Mexico, where he became quite prolific.
His output during this time is a little hit-and-miss, but there are a few gems, including Death in the Garden, which was released in 1956. Based on a novel by Jose-Andre Lacour, it was a French-Mexican co-production, which explains why so many members of the cast hail from that country, including leading lady Simone Signoret, two years before her Oscar-winning role as the older lover of ambitious Yorkshire lad Joe Lampton in Room at the Top.
Here she plays tart with a heart Djin, who has been providing 'comfort' to a group of miners at a South American mining outpost. However, she and a mismatched group (a priest, an adventurer, an ageing diamond-miner and the miner's deaf-mute teenage daughter) are forced to flee from the authorities, and face a battle to survive as they fight through the jungle en route to civilisation.
"Gripping"
Bunuel intended it to be a psychological metaphor for Franco's Spain, from which he had fled, and parallels can certainly be drawn between the plight of the plucky group and those fighting against the dictator's regime, but it also stands as a gripping adventure too, and with a little more intelligence and style than most.
The film has been beautifully restored for this Blu-ray release; the colours are sumptuous, probably even better than on its big screen release over 60 years ago. There are several special features on the disc, including an interview with film historian Tony Rayns, which is sadly a little dry. Perhaps the most intriguing of them is a chat with actor Michel Piccoli, who plays the priest. He's one of the few surviving cast members, and discusses his long and varied career here.
Death in the Garden is certainly a welcome entry in the Masters of Cinema series, a rollicking adventure that can be explored on many levels.
7/10
'Death in the Garden' is released on Blu-ray by Eureka, £17.99