Cursed Films Vol 1 [Shudder] – Review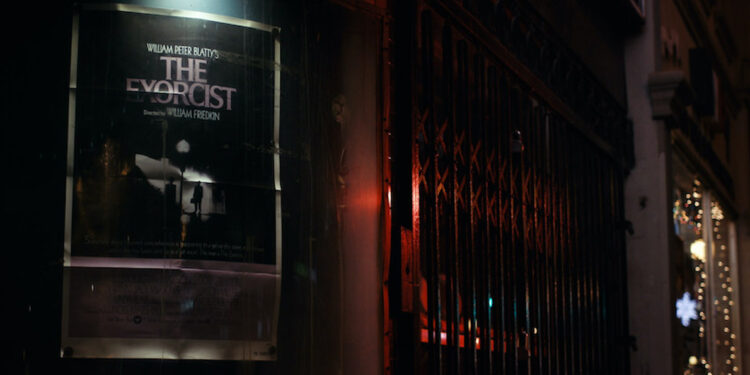 By Sarah Morgan
The first series of one of the Shudder streaming service's biggest hits is now available to non-subscribers via a slick Blu-ray release. The company specialises in all things horror, so it should come as no surprise to learn that Cursed Films is a collection of short documentaries (each lasting roughly 25 minutes) focusing on entries in the genre.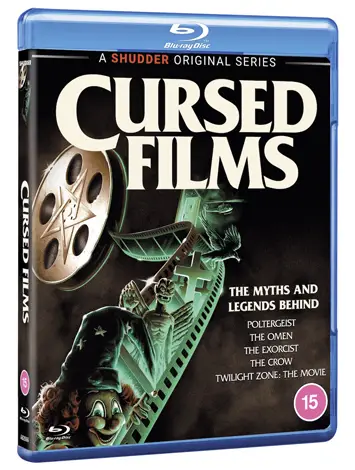 But where some film-makers might have told making-of stories, writer-director Jay Cheel has opted to concentrate on those movies said to have been 'cursed' due to a number of accidents and tragedies to have befallen their casts and crew.
"Fatal"
The titles discussed here are Poltergeist, The Exorcist, The Omen, The Crow and Twilight Zone: The Movie. Many of the stories are well known, such as the premature deaths of both Heather O'Rourke and Dominique Dunne, who played sisters in the original Poltergeist movie, and the shooting of Brandon Lee on the set of The Crow.
But there are lesser-known tales, including how Gregory Peck narrowly avoided being involved in a fatal plane crash before shooting started on The Omen, not that the film's director, Richard Donner, believed the movie was cursed – in an on-screen interview, he and others claim it was actually a blessed production, presumably because it went on to make millions at the box office.
The inclusion of so many people involved in the production of each film – such as The Exorcist's Linda Blair, director Gary Sherman, who directed O'Rourke's final movie, Poltergeist III and Jeff Most, producer of The Crow – lends the entire series some gravitas. That's much-needed to counterbalance the ludicrous and superfluous contributions made by so-called black magicians, claiming how curses could have been delivered, which are somewhat jarring (just by saying that, I am, according to their testimonies, setting myself up for a fall).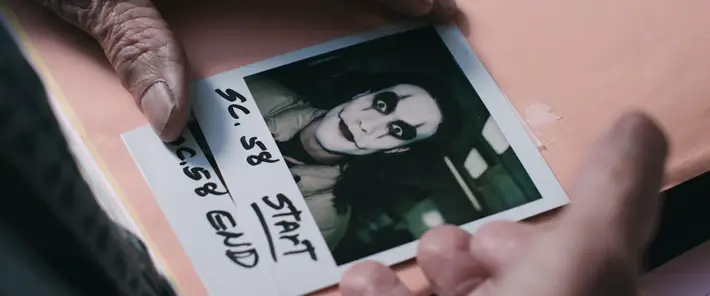 "Deeply affected"
Apart from their interviews, this is a fascinating series, and often very moving at times. It's clear that despite working in the cut-throat film industry, those telling their stories are very much human beings deeply affected by what they witnessed/lived through.
It would certainly be a very hard-hearted person who would not be moved by the tragedy that unfolded on the Twilight Zone set. Set designer Richard Sawyer describes the build-up to and the events of the night shoot that resulted in the deaths of actor Vic Morrow and two young children hired illegally. We even see the fatal helicopter crash, which I, personally, could have lived without, although it mercifully doesn't reveal how the trio died.
You don't need to be a horror fan to find the episodes interesting, they should appeal to lovers of all film genres. A second series has now been made – I for one am looking forward to seeing it, providing no black magicians are involved.
Cursed Films Series One is out now on Blu-ray, £19.99