Crystal Lake Memories (2013) – Documentary Review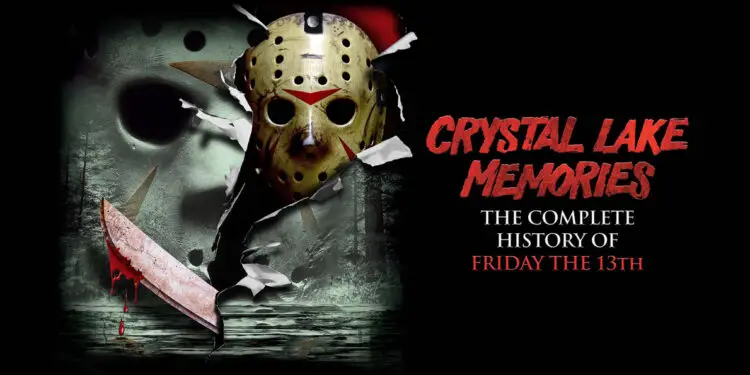 By Sarah Morgan
Does the world really need a documentary lasting almost seven hours about the Friday the 13th film franchise?
The answer is probably "no", but it's got one and it's heading our way via a swanky new Blu-ray release. And although we might not feel as if our lives are lacking something without it, watching it is a rather rewarding experience because it's a fascinating and touching love letter to the movies and their various spin-offs.
But be warned – you either need buns of steel to sit through it, or must be willing to chop it into bite-sized pieces (something the franchise's most famous character, killer Jason Voorhees, would probably approve) because that running time is epic to say the least.
The documentary is top and tailed by a tongue-in-cheek intro and outro featuring Corey Feldman, while the whole project was inspired by Peter M Bracke's book Crystal Lake Memories: The Complete History of Friday the 13th. It contains in-depth segments on each film, from the original in 1980 to 2009's reboot, as well as the 1987 TV series and, briefly, the NES video game.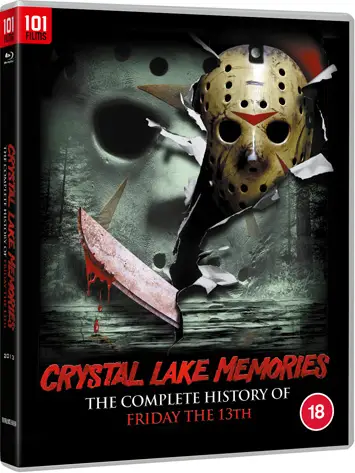 As is so often the case, the first movie remains the best; the sequels vary in quality. So it perhaps comes as no surprise that the insights into its creation are the most interesting part of the project. Here we get to learn about producer-director Sean S Cunningham's background – and it's rather refreshing to hear him admit he deliberately wanted to ape the success of John Carpenter's Halloween, released two years earlier, by rehashing some of the same ideas.
"A joy"
The rest of the films and TV series are then covered chronologically, with the segment dedicated to the second entry revealing why Jason – a largely secondary figure in the original movie – became a central character, eventually establishing himself as a horror icon alongside Michael Myers, complete with hockey mask disguise.
Directors, screenwriters, editors, composers, special effects specialists (including the great Tom Savini) and actors all discuss their involvement, offering fascinating and amusing anecdotes along the way.
There are a few notable exceptions, sadly, including Kevin Bacon (who appears in the first film) and David Cronenberg (who directed an episode of the TV series and has an acting role in Jason X), but there are so many other joys to be had that it scarcely matters.
It seems odd to describe a project associated with Friday the 13th as a joy, but that's what this is, albeit a bum-numbing one.
8/10
'Crystal Lake Memories: The Complete History of Friday the 13th' is released on Blu-ray by 101 Films, £15