Takeshi Kitano Collection: Boiling Point (1990) – Film Review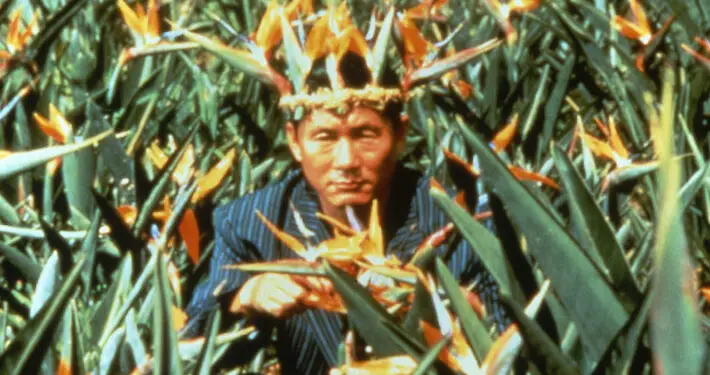 Director: Takeshi Kitano
Cast: Takeshi Kitano, Yūrei Yanagi, Yuriko Ishida
Certificate: 18
by Roger Crow / @RogerCrow
For a film that suggests urgency and drama, there's very little of either in Takeshi Kitano's 1990 offering, Boiling Point. It takes a while to build up a head of steam, spending an age focusing on a baseball match.
Why? Because key protagonist is Masaki, a member of a losing local team. His coach is threatened and attacked by a local yakuza, so he and a friend go to Okinawa to buy guns so they can get revenge.
Upon their arrival in Okinawa they are befriended by a psychotic yakuza member named Uehara. He has his own agenda of revenge, and as the drama unfolds, the two friends drift further into his lethal life.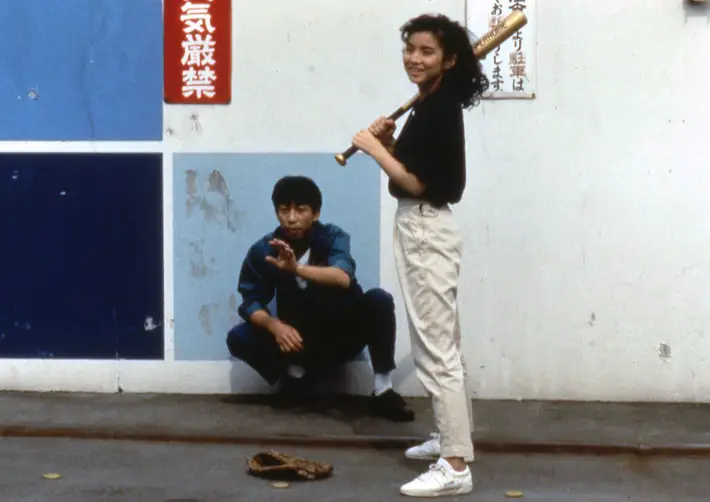 "Casual acts of violence"
As with Violent Cop, there's a naturalism to the saga. No expressive lighting or full-on score telling you what to think. There are casual acts of violence, which are occasionally slapstick and occasionally more disturbing, probably because the sound effects haven't been ramped up.
Most disturbing is the fact it's 19 years since I saw Brother, my only Takeshi Kitano movie at the cinema. In a perfect world of course that's the best platform for Boiling Point, but home cinema fans should get a lot out of the latest release, part of a box set which includes the aforementioned, and superior Violent Cop, and Sonatine.
It's well worth watching with expert commentary by David Jenkins as inevitably he gives a fresh spin on the tale.
Special features:
High Definition transfers of all three films
Feature-length audio commentaries on Violent Cop and Sonatine by Chris D, punk poet, singer, actor, film historian and author of Outlaw Masters of Japanese Film
Newly recorded audio commentary on Boiling Point by David Jenkins
That Man is Dangerous: The Birth of Takeshi Kitano (2016, 20 mins): documentary examining the emergence, establishment and popularity of Takeshi Kitano's cinematic image
Okinawa Days: Kitano's Second Debut (2016, 20 mins): a look back at Kitano's Boiling Point, featuring interviews with producer Masayuki Mori and actor Yurei Yanagi
Violent Cop trailer
Boiling Point trailers
Sonatine trailer
Boiling Point is part of the Takeshi Kitano Collection on Blu-ray from BFI which also includes Violent Cop and Sonatine, £39.99