A Boy Called Sailboat (2018) – Film Review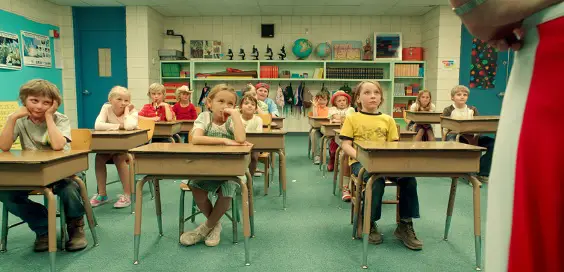 Director: Cameron Nugent
Cast: JK Simmons, Jake Busey, Noel Gugliemi
Certificate: 12
by Rachael Popow
JK Simmons, who won an Oscar for playing a terrifyingly intense music teacher in Whiplash, is one of cinema's great shouters. In fact, now that Avengers: Endgame is out of the way, I'm hoping that Marvel will get around to making a J Jonah Jameson spin-off that sees Simmons reprising his role as the newspaper editor from the Tobey Maguire Spider-Man films. It wouldn't even need special effects – I'd watch 90 minutes of him barking orders from behind a desk.
So, his presence in A Boy Called Sailboat should be reassuring, especially if the title has left you expecting something twee. If anyone can be trusted to cut through sentiment, it's Simmons.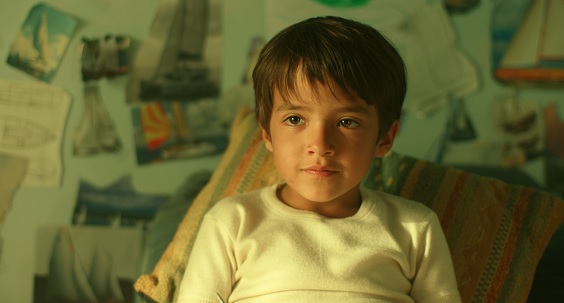 "Memorable"
However, despite being the biggest name in the cast list (the runner-up is Jake Busey), he's barely in it, although his main scene, in which his car salesman character delivers a pitch to a very young potential customer, is memorable. So it's a good job this fairly short and very sweet tale has plenty more to recommend it.
Director Cameron Nugent's film concerns Sailboat (Julian Atocani Sanchez), a young Hispanic boy who lives with his parents in a slanted shack, which is only being held upright by a big but precariously placed stick. One day, he finds a ukulele and takes it with him on a family trip to visit his ailing grandmother in hospital. She asks Sailboat to write a song for her, so the youngster sets out to master the 'little guitar' – and the results have an unexpected effect on more than just the tune's intended recipient.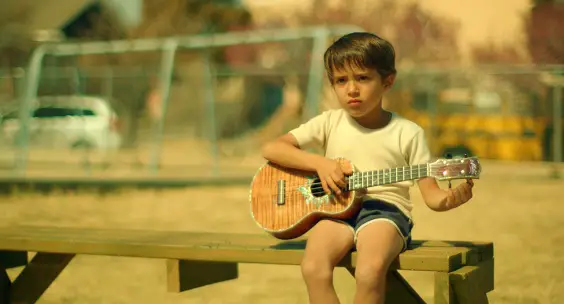 "Stylised nature"
It could all have been a bit sickly sweet and some viewers may find the quirkiness a little unrelenting – as if living in a lopsided house wasn't disorientating enough, Sailboat is surrounded by eccentrics.
Luckily, the stylised nature of the film plays to the strengths of the youngest members of the cast, who come across as cute, deadpan escapees from a Wes Anderson movie. And while offbeat US indie films may not be a rarity, it's not as common to see one that has an impoverished but loving Hispanic family at its centre.
Add in the films sheer amount of heart and the fact that at a brisk 92 minutes it barely has chance to wear out its welcome, and you have a very likeable fairytale. Now, if only Simmons' scenes could have been a bit longer…
7/10