Beeronomics: How Beer Explains the World by Johan Swinnen and Devin Briski – Review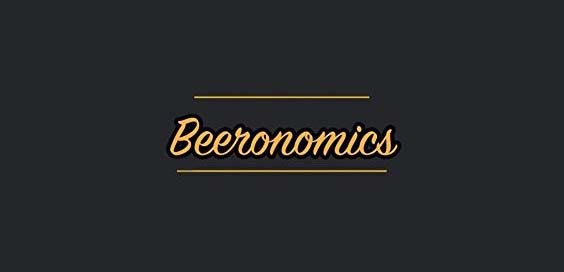 By Paul Howard
Here's a book that looks at world history through beer goggles. Indeed, beer is a topic that academia has neglected for too long. Years ago as a University undergraduate, I had to write a dissertation during a summer break. My chosen topic was 'The Decline of the Public House in Central Bedfordshire'. Before I could start, two Professors sought my explanation for this choice.
Those two, known as Waldorf and Statler, expressed their deep disappointment. They said my subject was: "Incompatible with intellectual study or merit". They accused me of merely wanting to idle away my summer holidays in the pub. Surely not! However, they finally gave the go-ahead, threatening dire consequences of insufficient intellectual rigour.
These days, academia is more appreciative of the beer's virtues. It's the world's most widely made and consumed alcohol. Therefore, just like wine, it's a beverage central to culture, economics and history.
"Market dominance"
This book cites many examples of how beer has influenced the course of history. For instance, it helped turn hunter-gatherers into farmers. Indeed, ancient Mesopotamian laws include written beer regulations. In ancient Egypt, the cereal grains used for beer even became a form of currency.
It was Hops that enabled the Hanseatic League to establish the dominance of Hamburg and Bremen in the 16th Century. Later, beer taxation kept the Royal Navy afloat, shaped the Industrial Revolution, kept agriculture going, and bankrolled Britain's colonial imperialism. During the late 19th century, the invention of bottom-fermentation led to the spread of lager. Industrial innovations in bottling and refrigeration enabled global distribution and market dominance.
Then there is the effect of modern advertising and marketing. Think of those iconic Carlsberg, Heineken and Castlemaine adverts and catchphrases. And just look at all that sports sponsorship. Meanwhile, the dynamic growth in microbreweries has developed across the world. Beeronomics explores these events and many others with expert case studies.
"Compelling arguments"
The authors know their stuff. Johan Swinnen is Professor of Economics at KU Leuven in Belgium. Devin Briski is a journalist focusing on food, ideas, technology, and entrepreneurship. Their original research and analysis underpins their compelling arguments. They explain the reasons why today's multi-billion dollar global beer industry came to be.
Highly recommended, this book isn't a dry tome. It's essential reading for those turned on by history, economics, fun facts and, erm, beer. So impressed am I that my application for membership of the Beeronomics Society is now pending.
And as for my Dissertation? Well, I passed with flying colours. With hindsight, this was a seminal moment in my nascent drinks career. And yes, of course, I spent my entire summer in the Pub. But, given the glorious weather, it was mostly in the beer garden. But that's another story.
'Beeronomics' by Johan Swinnen and Devin Briski is published by Oxford University Press, £16.99 hardback