Hull Street Food – Review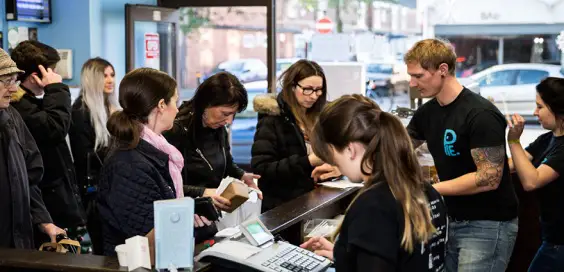 By Karl Hornsey
Many years ago, the concept of Street Food essentially meant the greasy burger or kebab eaten after a night out from the nearest van you could find. Little in the way of taste, nothing of any great culinary prowess, and the sort of food that left you with a gnawing sense of guilt the morning after, to sit nicely alongside the inevitable hangover.
Fast forward to the present, and Street Food is all the rage. As a concept it covers such a wide range of food and drink that it's important to separate the good from the very best, and as such I have recently enjoyed four examples that I think should be shared with the good people of Hull and its surrounding areas.
"Great ingredients"
Before and after a night at the recent Beverley Beer Festival, I had the pleasure to sample two such establishments that have popped up just lately. First, the Hull Smoke Co. BBQ and Grill, which has only been going for a matter of weeks, serving up the likes of shredded cherrywood smoked ribs, Korean hot wings, smoke Louisiana burger and Bourbon brined chicken. All of which I'm sure will get your tastebuds going, and on this occasion I was delighted to taste the smoked venison burger in brioche bun, which was thick, juicy and meaty, without any after-effect of greasiness, setting me up perfectly for the night ahead.
Sometime just a burger can still leave one hungry, but that was never a danger here. However, on leaving the festival for the evening, I couldn't resist giving Pizza Mamma a try. Based in Brough, this one-woman concern provides stone-baked pizzas rolled out and prepared while you watch, and cooked to perfection in a matter of four or five minutes. With friendly service, great ingredients and some serious heat in the oven, I was hugely impressed with my spicy salami and tomato pizza, and would recommend Pizza Mamma to anyone, either on an occasion such as ours or for private parties.
"Special mention"
Two other establishments that I've had the pleasure of frequenting in recent years also deserve special mention. Kerb Edge have now taken up residency of the kitchens at Head of Steam in King Street, Hull, bringing their burgers (or pattys) to a wider audience. I first came across them in their van, Cyril, and their homemade chuck steak patty, with gherkins, ketchup, mustard, rocket and sweet red onion relish has to be tasted to be believed. There's also a halloumi cheese version for vegetarians and a Blue Cheese patty for those who like such things, but the simple patty is for me still the best.
Finally, there's The Hull Pie. Now firmly established on the local scene with shops in Newland Avenue and Cottingham Road, they are familiar to food festival-goers across the region, producing densely packed and tasty pies that are hard to beat. With their stalls generally selling pie, peas, mash and gravy for around a fiver, they are well worth looking out for, especially as you can buy some to take home and stick in the freezer as well, taking street food off the street and right into your living room.