Completely Staged: The Complete Illustrated Scripts – Review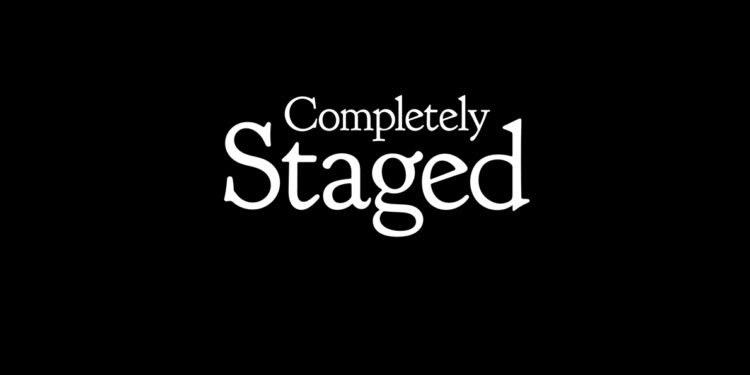 By @Roger Crow
A few years ago I visited the set of Mad To Be Normal, a Yorkshire-made drama starring David Tennant. Producer Phil Glynn showed me around, we had a good chat, and that was that. We met up again a few months later on the set of locally made horror movie End of Term. That was in the autumn of 2016, and the film still hasn't seen the light of day.
However, Phin has been rather busy since then, co-creating one of the most successful lockdown sitcoms of the past couple of years.
Staged was a chance to re-team with Tennant, whose banter with his Good Omens co-star Michael Sheen bristled with the same on-screen chemistry as Coogan and Brydon in The Trip.
Playing bickering versions of themselves, their musings over video conferencing tech tapped into the zeitgeist of all frustrated artists hoping for the time they could return to the theatre, or TV/film sets. It also touched a chord with many of us coming to terms with working from home and liaising with fellow staff over that awkward yet job-saving system.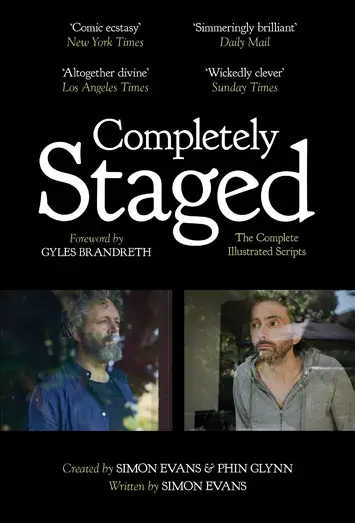 Staged was blissfully funny, brilliantly crafted, and also reminded us of how talented David's wife Georgia Tennant is.
"Should inspire many creatives"
And with laugh-out-loud cameos by Samuel L Jackson and Judi Dench as the collective icing on the cake, there was little wonder a second series was rushed into production.
That follow-up was obviously a different beast. There was no point doing the same thing twice, but Staged became the star of the show in more ways than one. With an American remake on the cards, Sheen and Tennant weren't in the running, which obviously put noses out of joint and created tension with producer Simon Evans.
Completely Staged is a must for luvvies and creatives who want to relive the best bits from the two series, while absorbing all the peripheral trivia of how the show was conceived and made, along with cartoon sketches, and lavish photos.
There's even the theme from Staged, which is great if you can read music. Gyles Brandreth probably can as he's such a smart cookie. The king of offbeat jumpers himself provides the foreword.
I've no idea if we'll ever see End of Term, but I do know Phin Glynn co-created one of the most relevant comedies of a very strange era. At a time when we needed laughs more than ever, Tennant and Sheen, along with their array of famous, and not so famous co-stars brought much needed levity to the world via Covid-safe conditions. And seeing the scripts in their basic form should inspire many creatives to sit down and craft their own masterpieces, with or without video conferencing tech or two of the best loved thesps of their generation.
'Completely Staged: The Complete Illustrated Scripts' by Simon Evans and Phin Glynn is bublished by Unbound,
£25 hardback