The Dying Day by Vaseem Khan – Review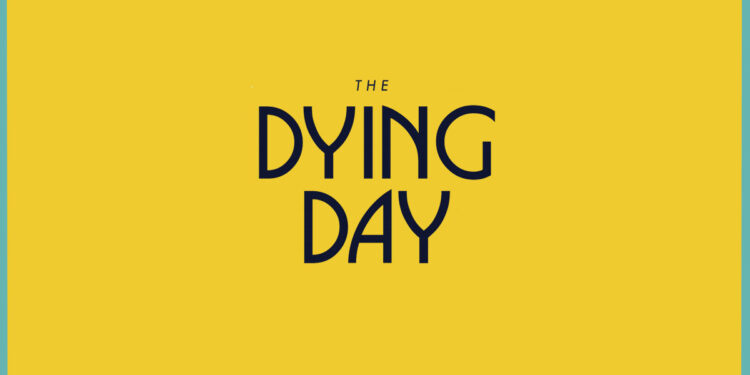 By Sandra Callard
Vaseem Khan is a prolific writer of detective novels, all set in India. British, born in Newham, Khan has a vast historical knowledge of India which comes to the fore in The Dying Day, the latest addition to his repertoire. Put the stress on the second word and what you have is a gripping, and very unusual, detective/murder novel.
A priceless manuscript, an original copy of Dante's six hundred year old masterpiece, The Divine Tragedy, has gone missing from its historical resting place in Bombay's Asiatic Society, as has the guardian of the manuscript, a brilliant and revered scholar of ancient manuscripts, John Healy. Could a man like this actually have stolen the manuscript?
Set in the early 1950s, the detective leading the investigation is Inspector Persis Wadia, at this time the only female detective in the Bombay police. She encounters prejudice and scorn aplenty, but is tough enough to withstand it, and as murder is being added to the case of the vanishing manuscript, Inspector Wadia's investigative load is massive. Persis is tough and intelligent and has a good sidekick in her father, Sam Wadia, with whom, as a good daughter, she still lives.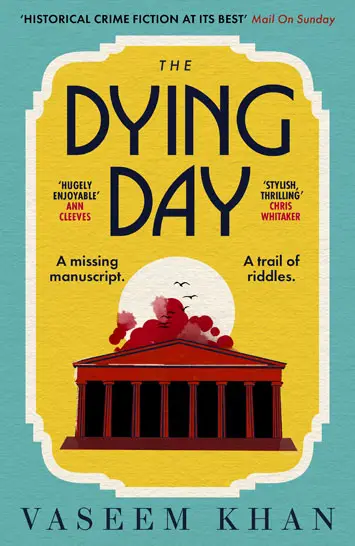 The volatile and teeming life of 50s Bombay rises in all its tattered glory as the story gains pace, and Khan's depictions of his characters are lively and believable. Khan's Bombay is a place of extremes. There are the very rich and the chronically poor, the sick who cannot afford medicine and healthy who can, the educated and the ignorant, and they are a people who are still acclimatising themselves to the newly acquired self rule, as the British hand back the country they recently dominated.
"Superlative and original"
After being initially unsettled by the unusual setting, I quickly put aside any doubts and gave myself up to the excellently flowing text and the startlingly vivid characters and finished the book with a satisfactory feeling on the discovery of a new author that you know you will read again.
Inspector Wadia herself is a strongly depicted character, who also is feeling the joy and fear of her new life and new opportunities. She is a highly chiselled character who stands head and shoulders above her counterparts as a solid and believable creation who the rest of the characters merely circle around. This is not to decry them, as they stand absolutely as they should, supporting one of the most believable, flawed and intelligent characters in recent literature.
Inspector Persis leads this story. She dominates every stage of it whilst still showing her underlying traumas. She is afraid of her emotions towards men, triggered by a cruel love affair, an antipathy towards another detective, and the loss of her mother at a young age. Persis is brave, admirable, complicated and maddening, and is one of the few superlative and original characters emerging from modern literature.
Khan has given birth to a character that will enable his Malabar House series to grow and grow, and I for one will look forward to his next foray into the exciting and dangerous world of Inspector Persis of Bombay.
'The Dying Day' by Vaseem Khan is published by Hodder & Stoughton, £16.99 hardback – out 8th July