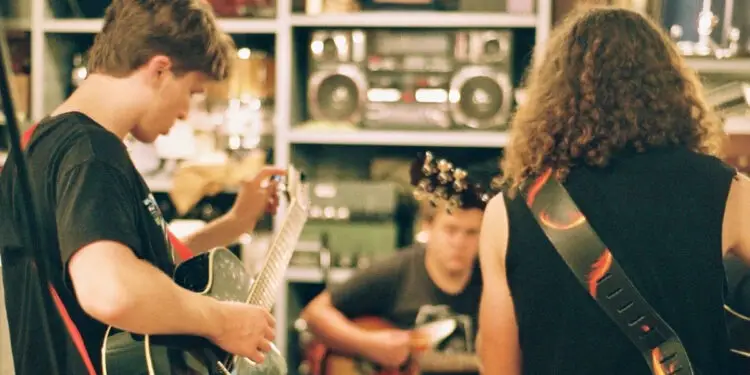 Adrenalin-fuelled hard rock trio from Nova Scotia…
What's the title of your latest release, and what does it mean to you?
(Zach) The name of the EP is 'Every Second Counts'. We did a double meaning with it because it's our second release, as well as the time constraints we were fighting when making it.
What was the hardest part about putting this release together, and why?
(Ethan) The demo came together pretty easily. We knew exactly what we wanted to do, and how to do it going in. There weren't really any "challenges" when it came to the recording itself, but there was a bit of a time crunch. See, we only had two days of studio time to work with and record, so we had to make them count (this is actually where the name of the demo 'Every Second Counts' came from), but it all worked out great in the end, and we're very proud of how the demo turned out.
Who produced the release – what did they bring to it?
(Leo) New Scotland Yard studio is where we recorded it – it's a great spot owned by a local musician by the name of Joel Plaskett. Our engineer was Alex Burris who was a fantastic person to work with, especially considering our style – he seemed to know our sound really well and I don't think it would've been better if we did it ourselves. I personally enjoyed the overdubbing process the most; we were all contributing ideas to throw into songs. It was generally just a good, creative and fun space.
What do you want the listener to take away from listening to your music?
(Zach) I would want anyone listening to just remember there's still good music being made today by real people and bands, and they need an audience.
How does a track normally come together? Can you tell us something about the process?
(Ethan) Usually, one of us will come up with a catchy line or a melody, and we'll work around that. We all contribute lyrics, and Zach and Leo write most of the riffs together. From there, we play around with our rough drafts, and record what we have. We let it sit for a while and listen with fresh ears to pick out what can get better. Rinse and repeat until we have a final product that we've worked hard on but are proud of that work.
What band/artists have influenced you the most since you started this project, and why?
(Leo) The bands that have influenced me the most since joining the project have been Rush, Led Zepplin and Gn'R. But I know Zach and Ethan love Van Halen.
What countries would you like to tour? Are there any standout venues you'd like to play in?
(Zach) I'm not sure I could pick one country I'd like to tour more than others, although I have always wanted to go to the UK. A venue I'd love to play would of course be Wembley Stadium, because who wouldn't?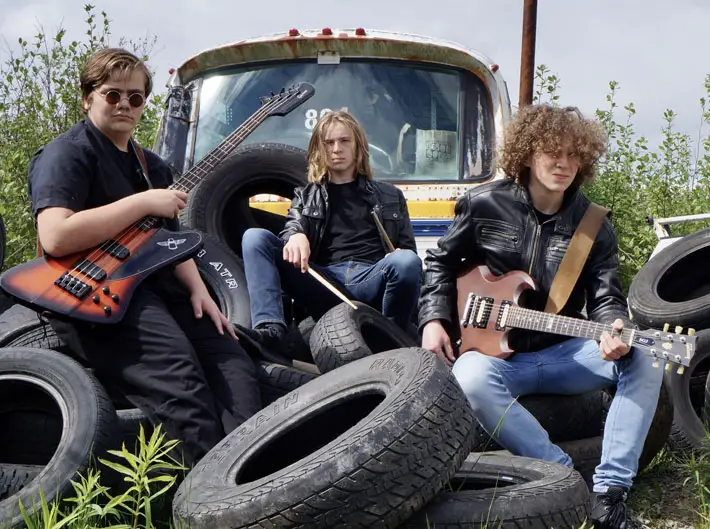 If you could pick one track for our readers to listen to in order to get a taste of your music, what would you pick, and why?
(Ethan) I would absolutely say 'Problem Child' or 'End of The Line'. They demonstrate the best of our individual abilities, as well as our cooperation as a group. Not even just in harmonies, but the guitar solo in 'End of The Line', if you listen, is two separate tracks. One of these is played by Zach, but the other is Leo trading back and forth. Personally, I think that gives it a really unique sound that I'd love to explore more in future projects.
What ambitions do you have for the band/your career?
Releasing a full-length album is probably our closest goal right now. Past that, I would love to do some touring and just get out and play shows once the Covid thing lets up. I'd also love to travel specifically for music.
Finally, as you leave the stage, what are your parting words?
(Zach) Thanks for having us on and make sure to check out the band!
For more info visit: facebook.com/stonebrotherofficial