Due to a Death by Mary Kelly – Review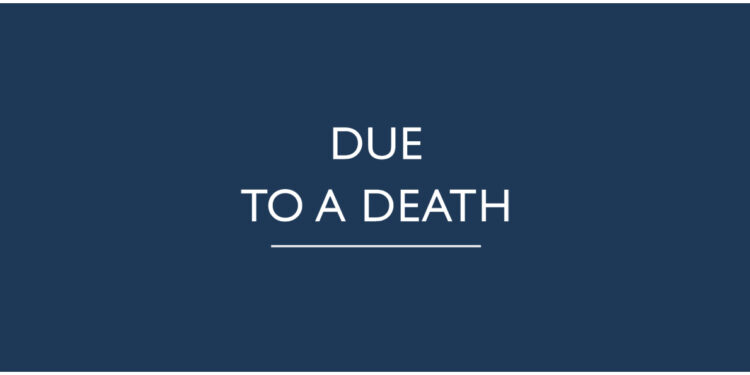 By Sarah Morgan
The British Library Crime Classics collection has struck gold again.
Mary Kelly may well be the finest British author you've never heard of. Born Mary Coolican in London in 1927, she wasn't prolific, penning three novels featuring Inspector Brett Nightingale, as well as a handful of other tomes, including The Spoilt Kill, which won the coveted Gold Dagger award in 1961 beating, among others, John le Carre's Call for the Dead.
Due to a Death was her follow-up and features the same central character, private eye Hedley Nicholson.
First published in 1962, it might not appeal to readers who love the cut and thrust of an action thriller. However, those who prefer a more cerebral and suspenseful approach should enjoy it. And if you don't think of yourself as a crime genre fan at all, it may still appeal because it's as much a domestic drama as anything else – imagine a kitchen sink drama, so popular around the time of the book's release, but with an added mysterious death, and you get the picture.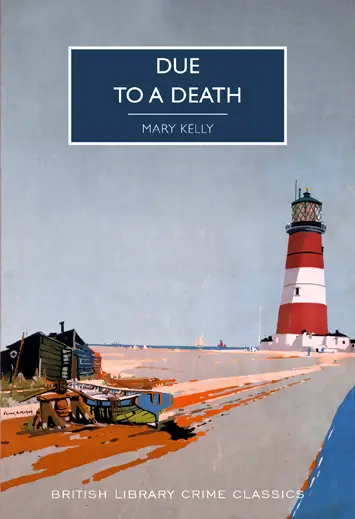 It's a very difficult plot to describe without giving too much away. Although Nicholson is important to the story, it's actually seen through the eyes of its narrator, Agnes.
"Beautifully drawn"
She was an illegitimate child who grew up in care and married a man she doesn't love. They live in a remote village somewhere along the Thames estuary, but you imagine it could take place in its Humber equivalent – Agnes lives in Gunfleet, but it could easily be Faxfleet, Sunk Island, or some other East Yorkshire location.
Throughout the book we learn how unhappy she is while looking back on the past few weeks of her life following the discovery of a woman's body in a local ditch. She thinks the death could be linked to her husband, his stepbrother, friends and the enigmatic Nicholson, with whom she has become obsessed.
The characters are beautifully drawn and an atmosphere of dread and foreboding permeates throughout; it's quite unlike any other crime novel I've read before.
As is always the case in this series, editor Martin Edwards writes a revealing introduction to Kelly and her work.
And if you love Due to a Death as much as I did and need another Kelly fix, fret not because the British Library has already published The Christmas Egg and the aforementioned The Spoilt Kill – they're awaiting perusal at a book shop near you now.
'Due to a Death' by Mary Kelly is published by the British Library, £8.99 paperback