Castle Skull: A Rhineland Mystery by John Dickson Carr – Review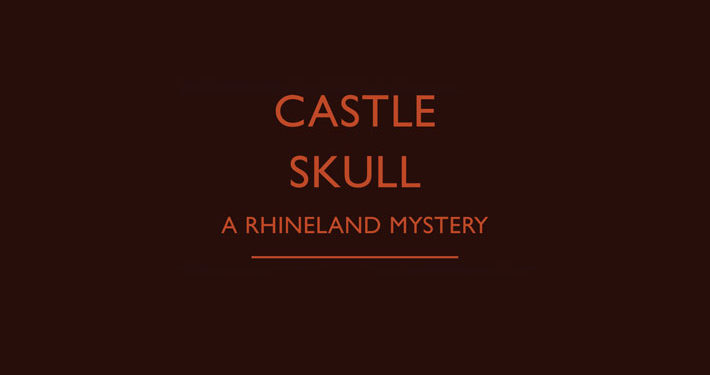 By Sarah Morgan
Some people are seemingly born to write. Words flow from them almost endlessly and without effort, churning out page-turner after page-turner.
Annoying, right?
While the rest of us spend hours agonising over a possible stray comma, they have created three new characters and come up with a couple of mind-blowingly fantastic plot twists.
John Dickson Carr was one such writer.
Dorothy L Sayers, herself no slouch at the crime-writing game, said of him: "Mr Carr can lead us away from the small, artificial, brightly-lit stage of the ordinary detective plot into the menace of outer darkness. He can create atmosphere with an adjective, alarm with an allusion, or delight with a rollicking absurdity. In short he can write."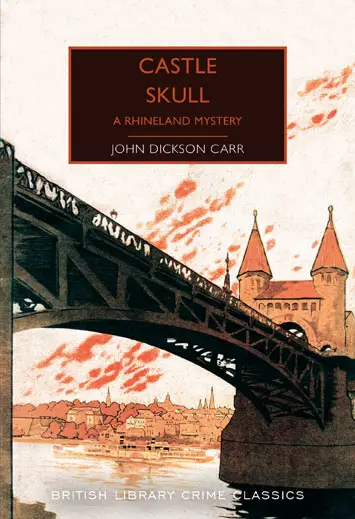 Although American born and raised, Dickson Carr is widely regarded as an honorary Briton. His books – written under his own name as well as the pseudonyms Carter Dickson, Carr Dickson and Roger Fairburn – have more in common with Agatha Christie or the aforementioned Sayers than they do Dashiell Hammett or Raymond Chandler.
"Hugely compelling"
If you need proof of that, Castle Skull is a great place to start. It was his third published novel and, like its predecessors, features detective Henri Bencolin, a Parisian magistrate whose cases are narrated by his friend, Jeff Marle.
Castle Skull was not, oddly, released in the UK until 1980, and has now been reissued in the British Library's Crime Classics range, complete with a forward by series editor Martin Edwards and a Bencolin short story, 'The Fourth Suspect'.
The plot focuses on a puzzling murder at the titular property on the banks of the Rhine. It was once owned by legendary stage magician Maleger, and it's one of his few friends, actor Myron Alison, who has been found dead after being shot and set alight during a house party.
The suspects are, of course, the guests, and Bencolin sets about questioning them all before a rival detective arrives with some fanciful ideas of his own.
It's a hugely compelling tale, and really quite nasty – cruelty and torture feature alongside shooting and burning – so it could hardly be labelled as 'cosy crime' as many novels from this period have been.
The ending is fairly guessable, but that shouldn't prevent readers enjoying the build up to it. Dickson Carr is a wonderful writer who deserves to be regarded alongside the rest of the Golden Age of Crime's greatest names.
'Castle Skull: A Rhineland Mystery' by John Dickson Carr is published the British Library, £8.99 paperback