It Walks By Night by John Dickson Carr – Review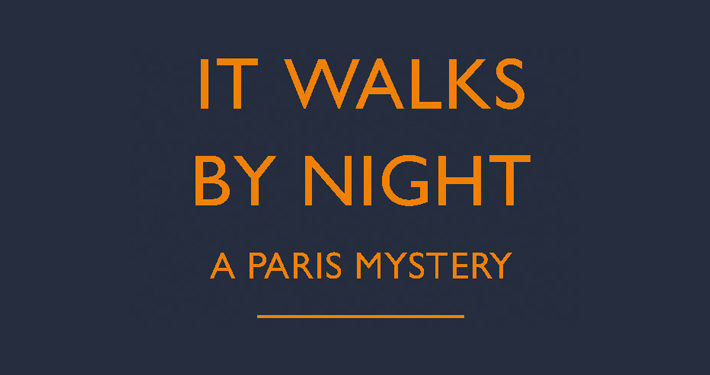 By Sarah Morgan
If you're currently working your way through the works of John Dickson Carr with the ambition of reading them all – good luck. It's an honourable idea, but as he was one of the most prolific scribes of his generation, you would need to have an awful lot of spare time on your hands.
American by birth but British by disposition, Carr operated during the so-called Golden Age of crime fiction, churning out novel after novel, as well as a string of short stories and plays under his real name as well as the pseudonyms Carter Dickson, Carr Dickson and Roger Fairburn.
I've read a few of them over the years, and It Walks By Night is perhaps my favourite. It was his debut novel, penned at the age of just 24, so it's fitting that it's also the first of his works to be published by the British Library's excellent Crime Classics Series.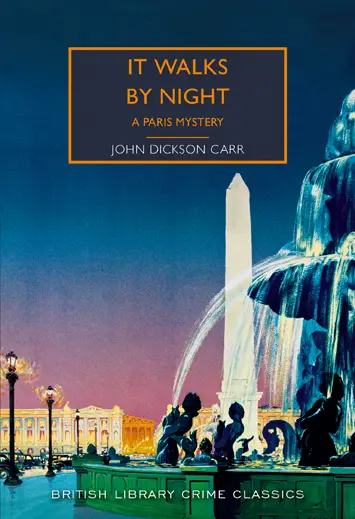 Set in Paris, it focuses on a new case for the respected Inspector Bencolin. A would-be murderer, imprisoned for attempting to kill his own wife, has escaped and had his appearance altered by a plastic surgeon, making him virtually impossible to track down. To make matters worse, his former spouse is about to remarry – and Bencolin suspects the news will force the villain out of hiding.
"Great mystery titles of the era"
When the mangled, decapitated body of the woman's fiancé is discovered in the locked room of a gambling house, it seems that Bencolin was right. But with few clues and no obvious escape route, how will he and his colleagues find the sadistic killer before he strikes again?
Published in 1930, It Walks By Night stands comparison with other great mystery titles of the era, from the works of Agatha Christie and Dorothy L Sayers to GK Chesterton and Margery Allingham.
If you enjoy this story, I urge you to track down Bencolin's four other novel-length cases, as well as Dickson Carr's other works.
To get readers started, this publication also includes the rare short story 'The Shadow of the Goat', while series consultant Martin Edwards (who's set to appear at the East Riding of Words Festival in Beverley on October 19th) provides his now customary and enlightening introduction at the start of the book.
'It Walks By Night' by John Dickson Carr is published by the British Library, £8.99 paperback